Will Kevin Smith Still Visit Tromaville After All? We Hope So
Lloyd Kaufman's appearance on Kevin Smith's Comic Book Men show may be a hint.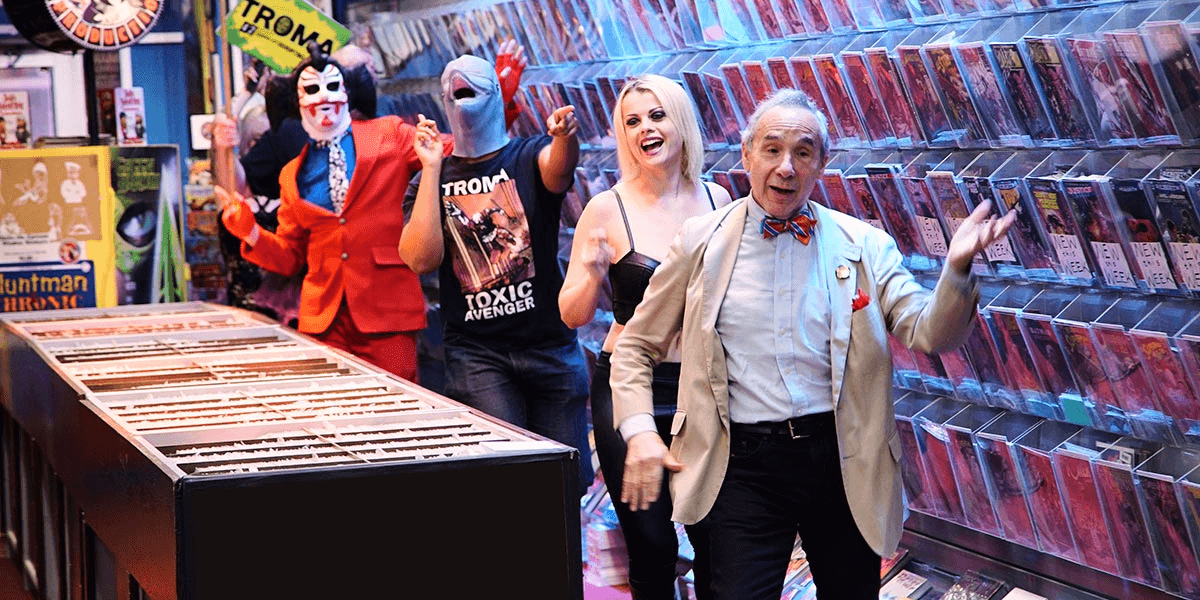 Image via AMC / CC BY
---
I'm sure most of our readers here are familiar with the TV show Comic Book Men, if only because it immediately follows The Talking Dead every Sunday. Comic Book Men focuses on the day-to-day adventures of the staff of Kevin Smith's personal comic book store in Red Bank, New Jersey. This most recent episode from Sunday (dubbed "Troma-tized") was particularly interesting in that it featured a visit from "Uncle" Lloyd Kaufman, who is a director, producer, and co-founder of the legendary B-movie studio Troma Entertainment.
He is most famous for The Toxic Avenger series of films, although my personal favorite is Surf Nazis Must Die! The premise of the episode was putting the guys at Jay and Silent Bob's Secret Stash through a series of auditions to see who will star in his next film. In typical Troma fashion a series of hilarious, yet strange hijinks ensued with each Secret Stash staffer acting out scenes inspired by the films such as screaming, running from an axe-wielding Toxie, and even directly recreating the iconic toxic waste-spewing "Troma meltdown."
Besides being wildy entertaining (I'll watch Kaufman any time doing anything, the guy is crazy!), perhaps this was a sublte hint that Kevin Smith may return to the directing chair for a future Toxie or Nuke 'Em High film? We reported back in December that Smith was once tapped to direct the remake of The Toxic Avenger but ultimately turned it down due to a difference in opinion regarding how it should be filmed.
A Toxie remake was officially confirmed back in 2010 and, as of 2016, was set to be helmed by Conrad Vernon, one of co-directors of Sausage Party. However, there has been almost no news about the film since the announcment of Vernon as the director. As we all know, projects like these can easily get stuck in development hell and actors, producers, and directors come and go throughout the development process. Therefore it's not so outside of the realm of possibility that the door may have opened for Kevin Smith to take over a film project from a franchise that inspired him to try his own independent film.
So sure, Kaufman and Troma's appearance on Smith's Comic Book Men simply could have been a fellow New Jersey native helping a local legend get some exposure and do a little cross-promotion, or it could have been a sublte hint that Kevin Smith is still very invested in trying his hand at making a Troma-piece. Likewise, while I'm sure this episode was filmed quite some time ago, in light of Smith's recent massive heart attack, maybe he realized taking on The Toxic Avenger is a previously-missed opportunity that he wants to have another shot at.
This is all speculation, but we here at Dead Entertainment really hope there's a grain of truth to it. Would you like to see Kevin Smith direct a piece set in Tromavilla? Let us know in the comments and stay tuned for updates on the remake, Kevin Smith, and all things horror.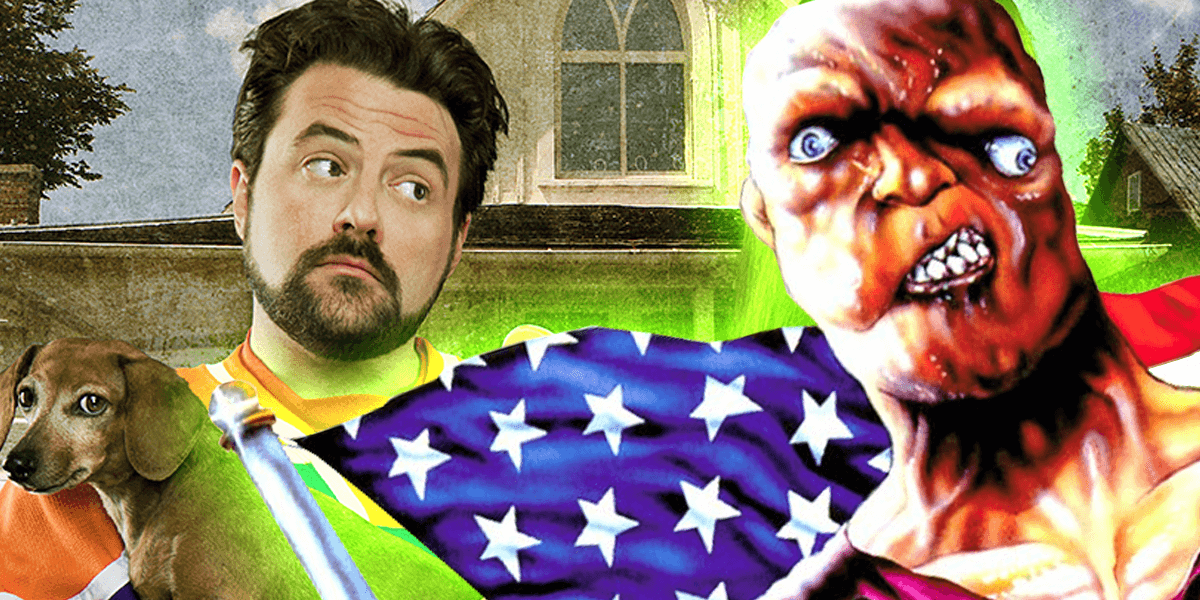 Kevin Smith Almost Visits Tromaville
The New Jersey native was once tapped to direct the remake of The Toxic Avenger.
Read More