Kevin Smith Almost Visits Tromaville
The New Jersey native was once tapped to direct the remake of The Toxic Avenger.
By Ray Morse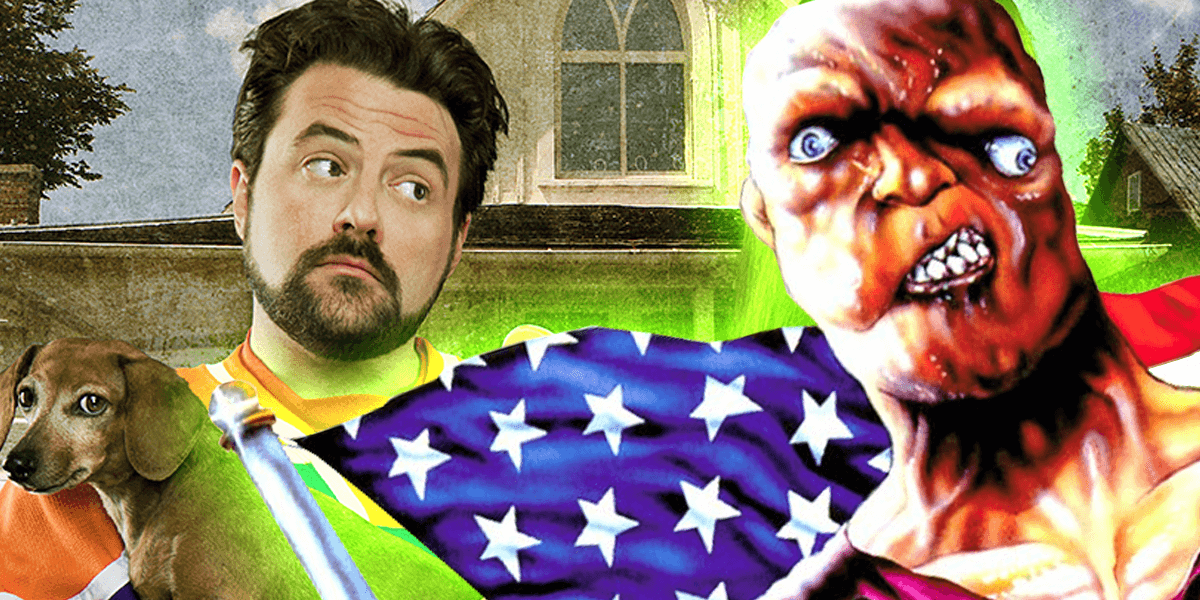 Just when you thought that things couldn't get any weirder after it was announced that Arnold Schwarzenegger would star in the seemingly forever-in-development remake of Troma's cult classic, The Toxic Avenger, AITH said "Hold my beer" when they dropped the news that Kevin Smith was once offered the director's seat but ultimately turned it down due to creative differences.
On the November 29th episode of Smith's podcast, Fatman on Batman, he revealed:
…somebody asked me, 'Hey man, we've got THE TOXIC AVENGER and we're gonna remake it, do a reboot, and hey, you're from Jersey.' And you know, I always kind of dug what Lloyd Kaufman and the Troma people do, it was right in Jersey, I remember seeing them on the news all the time - "Hollywood, motion pictures in New Jersey? Right here at Troma!" And TOXIC AVENGER was insanely well known. So I always respected the Troma world and Toxie franchise. So I was like, all right, I'll go down the rabbit hole a bit and see what's what.

And we parted ways fundamentally on the budget, because I was just like, "Part of the charm of the TOXIC AVENGER is that it was made for two nickels. If you're gonna do it again, don't spend a lot of money." But they were like, "No no no, it's a 35 million dollar movie." And I was like, "It's a fuckin' remake of THE TOXIC AVENGER, the guy in a tutu with a bad makeup job, what are we gonna spend all the money on?" So right then and there, I'm clearly not on the same page. In my head, if I need to see a TOXIC AVENGER remake, it should be done in the spirit of the original. Instead, they were literally trying to start a franchise, Marvel-ize it and stuff like that. And I'm like, "I don't know if you guys saw that movie." So, I just quietly stepped away. I understand what they were going for, but I would never want to see that version of the movie. It would be like somebody doing a 35 million dollar version of CLERKS. Why would you bother?
Finding out information like this is always bittersweet. On one hand, it offers fans a glimpse behind the curtain at what could have been had the stars properly aligned. On the other, our imaginations are sadly left to dream about Toxie potentially joining forces with fellow 'Jersey crime-fighters, Bluntman & Chronic (Jay & Silent Bob), to mop up the scum and villainy that plague the streets of Tromaville.
The Toxic Avenger remake is moving forward with the Sausage Party co-director, Conrad Vernon, and Archer scribes Mike Arnold and Chris Poole handling the script-writing duties.
Are you excited about our next trip to Tromaville or would you have liked to see Smith's Tromariffic version?