Kevin Smith Almost Visits Tromaville
The New Jersey native was once tapped to direct the remake of The Toxic Avenger.
By Ray Morse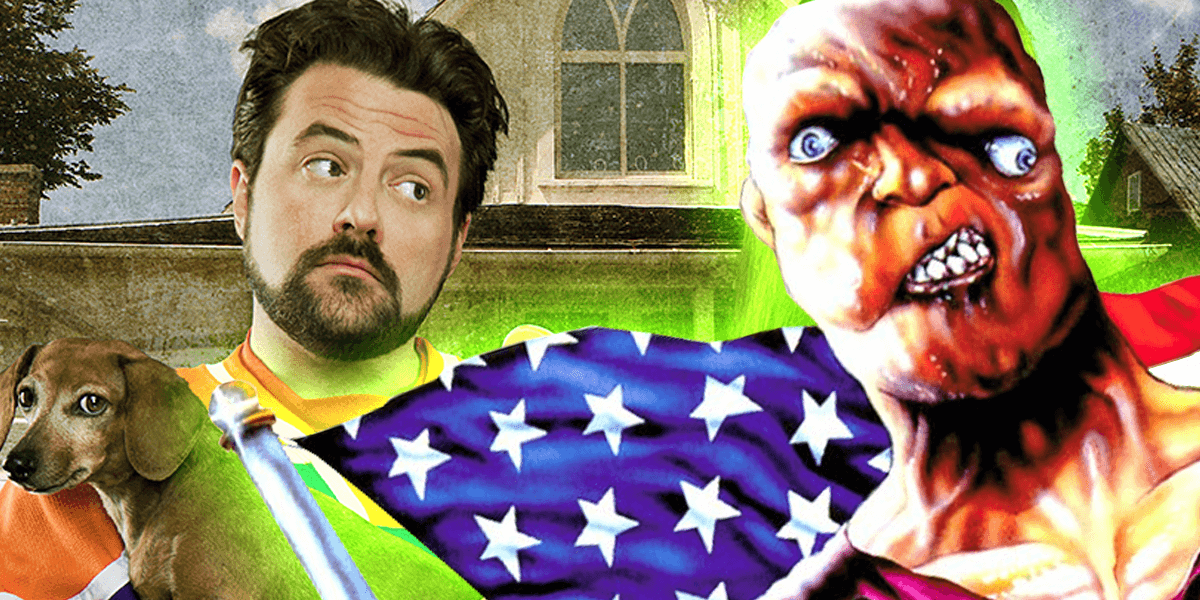 Just when you thought that things couldn't get any weirder after it was announced that Arnold Schwarzenegger would star in the seemingly forever-in-development remake of Troma's cult classic, The Toxic Avenger, AITH said "Hold my beer" when they dropped the news that Kevin Smith was once offered the director's seat but ultimately turned it down due to creative differences.

On the November 29th episode of Smith's podcast, Fatman on Batman, he revealed:

[blockquote-0]

Finding out information like this is always bittersweet. On one hand, it offers fans a glimpse behind the curtain at what could have been had the stars properly aligned. On the other, our imaginations are sadly left to dream about Toxie potentially joining forces with fellow 'Jersey crime-fighters, Bluntman & Chronic (Jay & Silent Bob), to mop up the scum and villainy that plague the streets of Tromaville.

The Toxic Avenger remake is moving forward with the Sausage Party co-director, Conrad Vernon, and Archer scribes Mike Arnold and Chris Poole handling the script-writing duties.

Are you excited about our next trip to Tromaville or would you have liked to see Smith's Tromariffic version?