They Live 30th Anniversary Concert, Screening, and Reunion Event Coming in July
Put on your sunglasses and head on over to North Hollywood, CA.
By Jay Gervais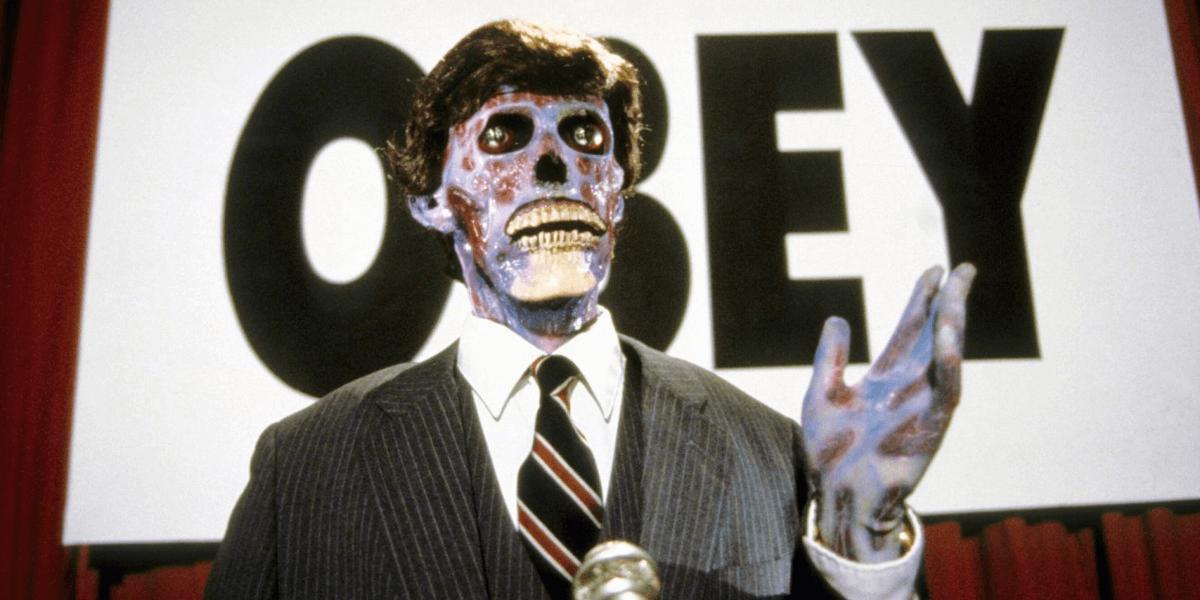 Looking for some vacation plans this summer? If you're thinking about visiting California or are already in the general area, then you may be interested in this upcoming 30th anniversary concert, screening, and reunion event for John Carpenter's 1988 film They Live.
The event is taking place at The Mayflower Club on Friday, July 27th at 6:00 PM PT in North Hollywood, CA. Alan Howarth, the co-composer for a number of Carpenter soundtracks, will be performing live at the event. He will play music from a number of classic Carpenter films including Halloween, Escape From New York, and obviously They Live.
They Live will then be screened following the concert, after which there will be a reunion Q&A session with Howarth, who will be joined by actor Peter Jason alongside other special guests to be announced at a later date. Jason played Gilbert in the film, who was the leader of the resistance.
There is no word yet if John Carpenter will be in attendance for any of these events, but it is certainly possible. If you happened to miss Carpenter's phenomenal North American concert tour last year, this event is destined to be the next best thing.
If you're interesting in more information about this event, check out this page. Tickets are starting at just $25.00. Will you be attending this event or is it too far away for you? We love hearing from our readers, so please drop us a line in the comments and on social media!