Fright-Rags Brings the Goods For the End of June
Take a look at what's buzzing from your go-to horror store.
By M.T. Bates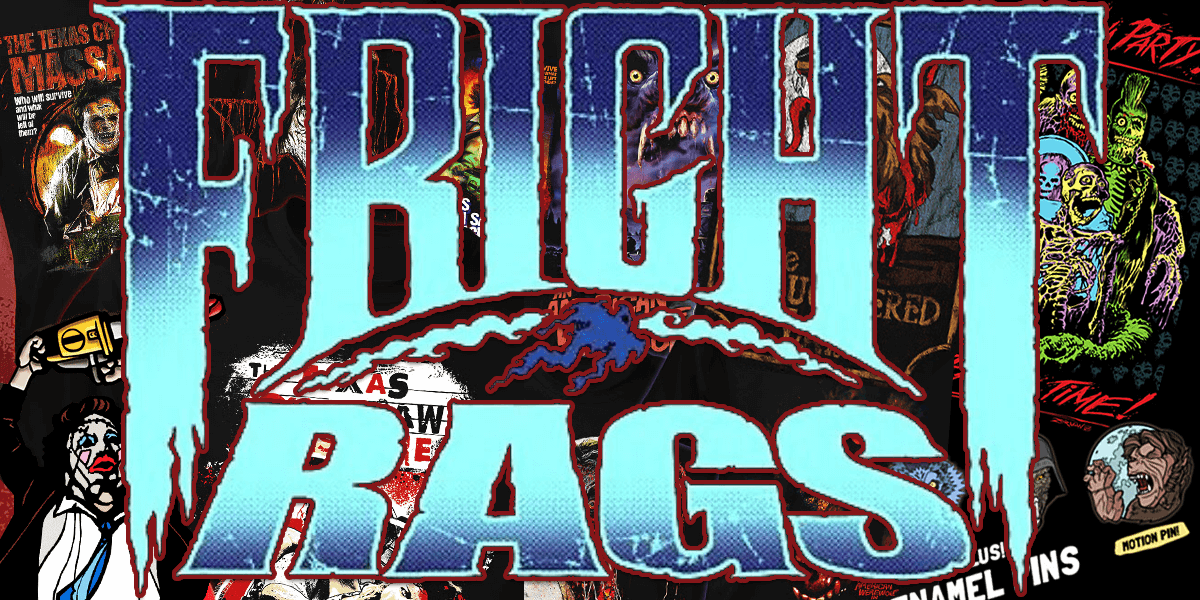 Fright-Rags is the kind of company that never runs out of ideas for new collections and we couldn't be happier about that as horror fans. Let's take a look at what they have cooking for the second half of June.
Wednesday, June 20th
A brand-new Texas Chainsaw Massacre collection drops and, with it, 4 new shirt designs and 4 new enamel pins, including a "Dancing Letherface Action Pin," which literally brings Leatherface to life with motion. Enamel pins are quite popular today, so this is a fresh take on a popular item and I have to say I dig it!
The shirt designs are phenomenal, as always, but the gritty "IT HAPPENED" design is by the far the winner out of these. That one is definitely a must-own for any fan of the franchise.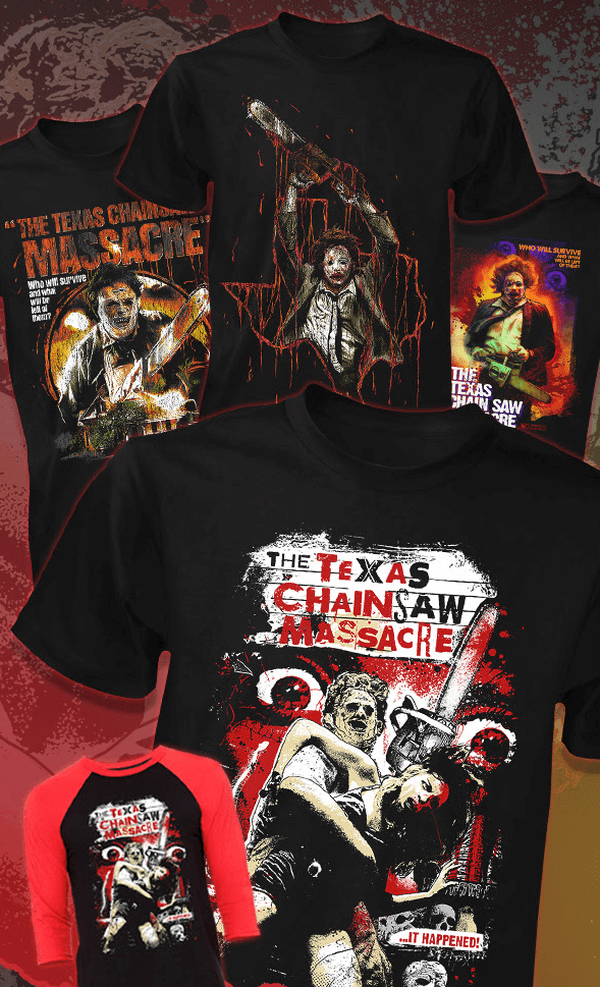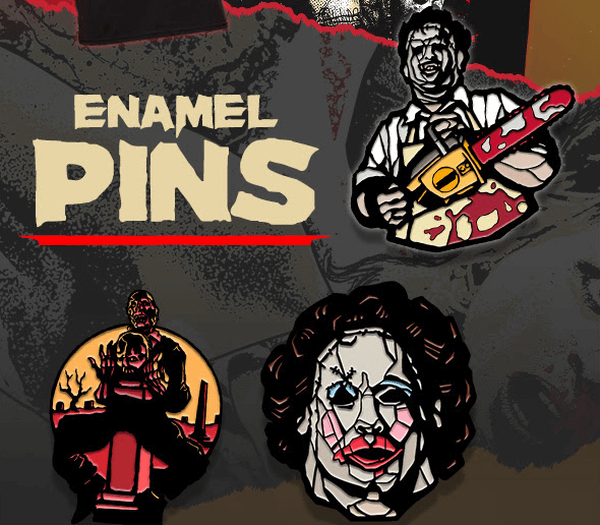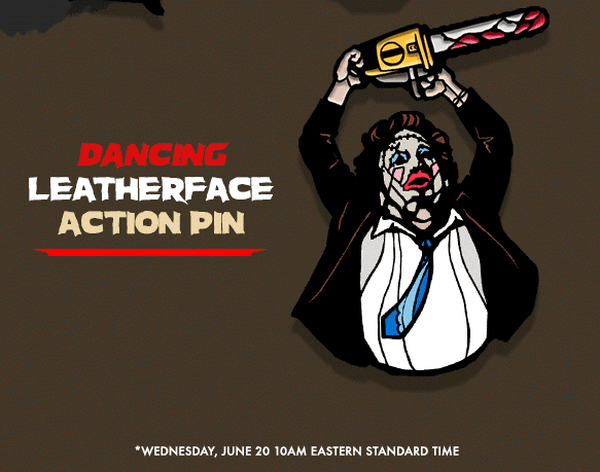 Wednesday, June 27th
The all-new collection for An American Werewolf in London howls your way with 4 shirt designs and enamel pins, including another motion pin. The shirt designs are so pretty that it's hard to pick a winner, but the "moon" design might just take it. Although the pins are on point overall, the motion pin for this collection just looks a little funky, but maybe that is just me. Regardless, it is an amazing collection.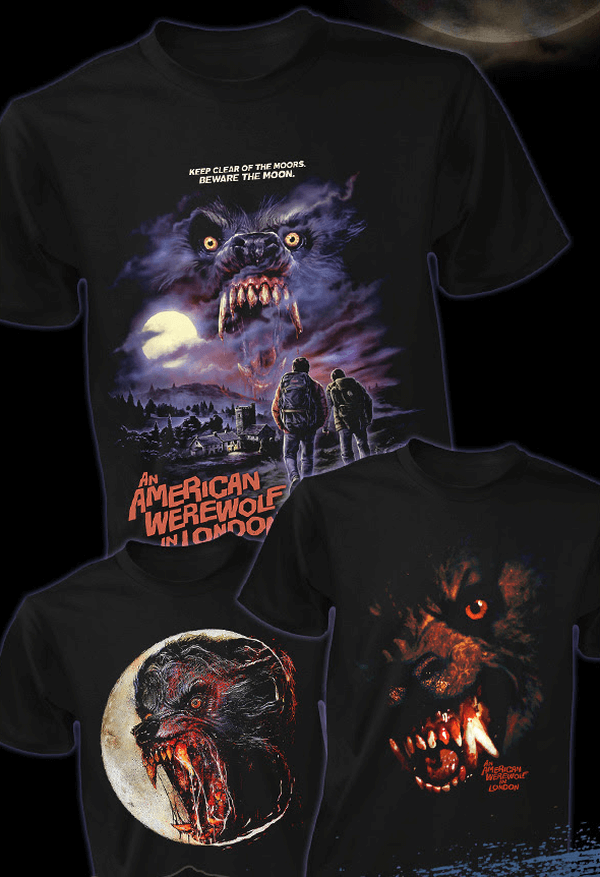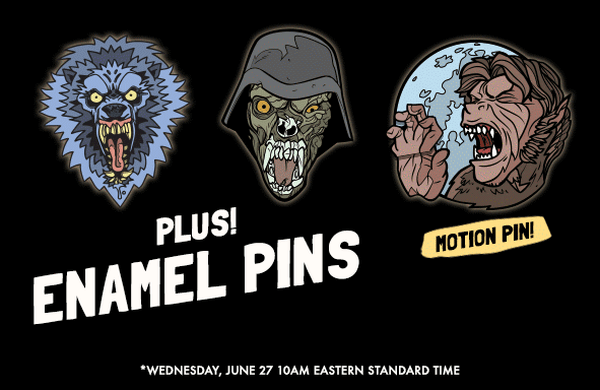 Friday, June 29th
Finally, to cap it all off, Fright-Rags will drop a limited 3-day release of what looks to be an amazingly-vibrant variant of the Return of the Living Dead cover art in shirt form. It's a classic design that has been re-done in more lively colors, which might be the best take on that art I have ever seen.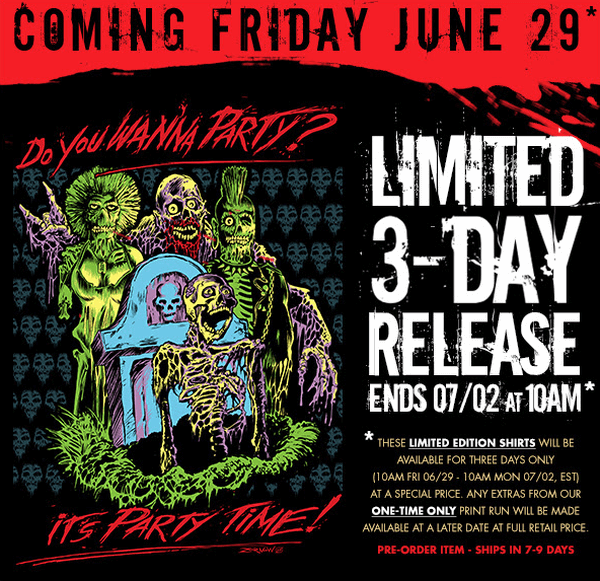 With that, we're covered for the rest of June. Slashers, werewolves, and zombies, oh my! There is definitely something for everyone this month, so head on over to Fright-Rags and gear up for the summer!