Will Jon Bernthal's Shane Walsh Cameo in The Walking Dead Season 9?
The former star has been spotted around the set in Senoia, Georgia.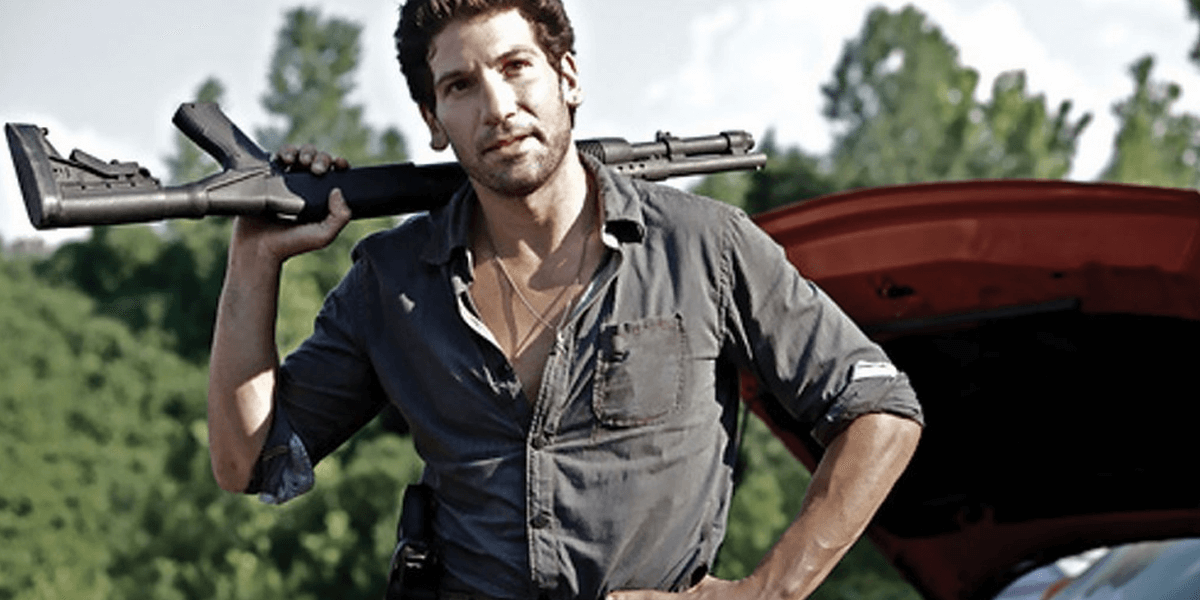 Image via AMC / CC BY
---
Will fans see the return of Shane Walsh during season 9 of The Walking Dead? The answer to this question is very likely, yes. Jon Bernthal, who starred as Shane during show's first two seasons, was spotted hanging out with former cast mates Andrew Lincoln and Norman Reedus over the weekend in Senoia, Georgia, the town where the show is filmed. The trio was first spotted hanging out at local burger joint Nic & Norman's, owned by Reedus and executive producer Greg Nicotero. Berthal can be seen standing in the background.

[blockquote-0][scripttag-0]

Another fan later caught up with Bernthal and Lincoln grabbing some coffee and managed to snap a selfie with them.

With the recent confirmation that Andrew Lincoln will be exiting the show during its upcoming new season, it comes as no surprise that Bernthal would come back to help see his friend off. The cast and crew of The Walking Dead have always been like a family going all the way back to the first season, and their goodbye "death dinners" for departing cast members are the stuff of legends, often brought up in various interviews. On one hand, it's entirely possible that Bernthal is just stopping by to visit old friends and celebrate Lincoln's time on the show.

On the other hand, it would seem like quite the missed opportunity to not use Jon Bernthal in some way while he is there. The Walking Dead is notorious for bringing dead characters back to life through flashbacks or hallucinations. Shane himself actually made an appearance after his death at the end of season 2, appearing as a hallucination to Rick during the assault on Woodbury in the season that followed. Although the shooter turned out not to be Shane after all, it was still a very memorable scene and a nice fan service. We here at Dead Entertainment would like to see something similar to that again.

Do you think Shane will show up one last time on the next season of The Walking Dead or might Berthal just be there for personal reasons and not business? Let us know your thoughts and what you'd like to see in the comments.