Three Classic King Diamond Albums to Receive Vinyl Re-issues
King Diamond's horror-inspired lyrics and ominous vocals will return to vinyl.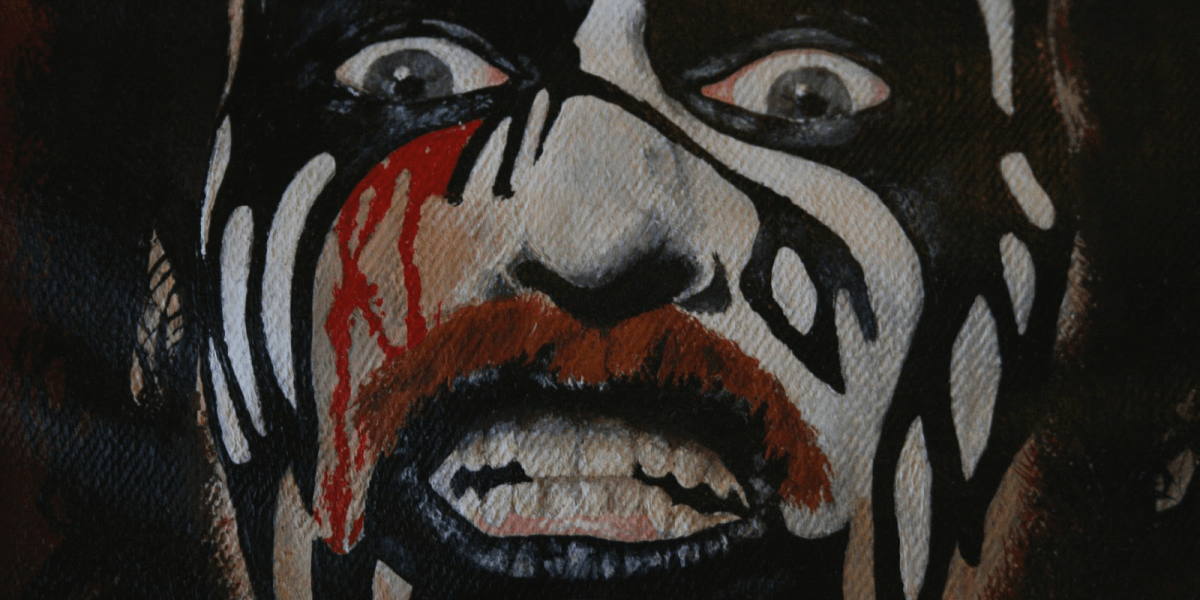 Imag via King Diamond / CC BY
---
Metal Blade Records announced they will be re-releasing 3 classic King Diamond albums on vinyl next month. "You can spiral yourself into darkness with these classic King Diamond albums, or you can exhibit them on your wall like I will," the heavy metal singer announced. "Either way, enjoy."

[blockquote-0]

King Diamond, the stage name of Danish musician Kim Bendix Petersen, is well-known for his time as the lead vocalist of Mercyful Fate, one of the original black metal bands. Although Mercyful Fate has more in common with progressive rock and traditional heavy metal in terms of the music, the lyrical content is focused almost exclusively on Satan and other occult topics. King Diamond himself is also one of the earliest musicians to use the genre's traditional corpse face paint.

After disbanding in 1985, King Diamond went on to lead a successful solo career releasing 12 studio albums, 2 live albums, 2 EPs, and 5 compilation albums to date. King's solo efforts are most notable for mostly being concept albums, with characters and story lines sometimes spanning several albums. The best tale told via his music comes from the records "Them" and Conspiracy, which tell the story of a family in a house possessed by malevolent, otherworldly supernatural beings (simply called "them").

Below are the track listings for each album.

[blockquote-1]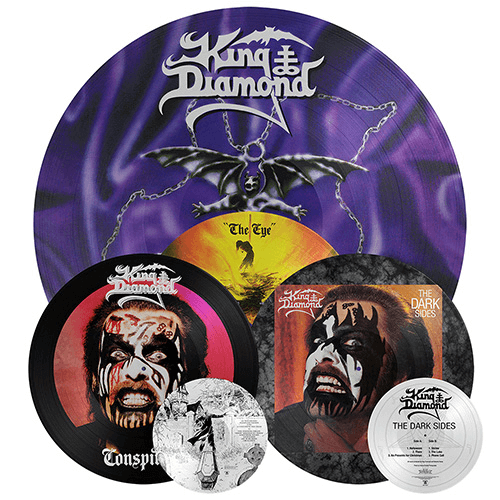 Each album is available to pre-order now with an MSRP of $24.99. This humble writer is a huge fan of King Diamond, and if I didn't already own these classic albums, they would already be in my shopping cart on the Metal Blade website. While all King's records are great, I would have to recommend Conspiracy as the must-have of the 3. It is my personal favorite out of his entire body of work, featuring some of his absolute best songs ("At the Graves", "Lies", and "The Wedding Dream") and the conclusions of the story of "them."
King Diamond is an amazing musician with an impressive vocal range and inventive lyrics. His talents, when combined with the other skilled musicians he surrounded himself with, such as long-time lead guitarist Andy LaRocque, led to something truly special being created that stands the test of time.
Will you be picking up any of these King Diamond vinyl albums? If so, which ones?