Twilight Hotel is so Good, You Might Want to Cut Your Own Head Off
Virgil the maintenance man would definitely agree.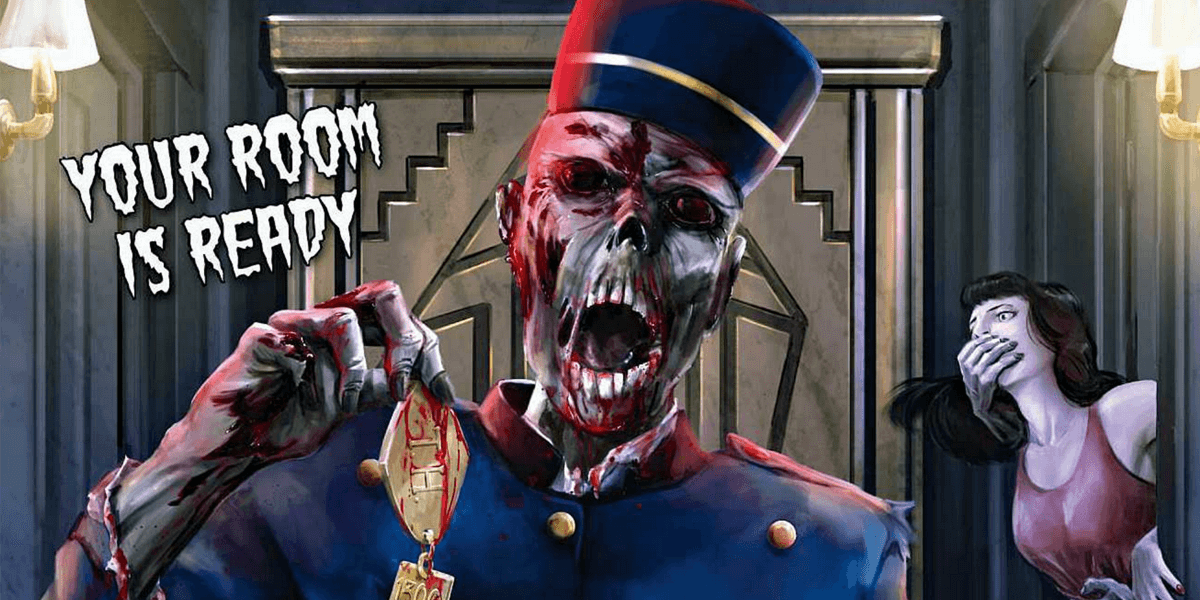 Image via Squarebiz Entertainment / CC BY
---

Told you.
Do you love The Twilight Zone? How about Tales from the Crypt? If you answered yes to either of those questions, or both, boy are you in for a treat when you pick up Squarebiz Entertainment's Twilight Hotel. The series is broken into 4 issues that comprise one hell of a story about "She." Who is She, you might ask? She is the evil ancient deity that resides on the land where thousands of human beings were murdered in ritualistic ceremonies of blood.
What does She have to do with the Twilight Hotel you might ask? Well, the hotel is built on the same previously-mentioned ground; you know, with all the ritualistic murders feeding the ancient evil. Perfect. Furthermore, to make the whole thing even more terrifying, the Twilight is 100 years old and located in… WESTERN FLORIDA.

The writer, editor, and artists that worked so hard to put this amazing 4-issue comic series together did an excellent job in all respects. The comic's writer, RA X, does a phenomenal job of keeping the dialogue and flow from page to page. Just when you think things are over or done with, the dialogue continues without missing a beat. Just ask Virgil the maintenance man. Its editor, Darrel E. Smith, better known for his work on RAGE, does a wonderful job of putting the comic in a sequence that makes the flow mentioned above absolutely seamless.
The artist for the first issue, Michael Aryn, was able to create visually terrifying and brutal portrayals of what is happening on the pages. His art creates a sense of anxiety that is not easily achieved while reading a comic. The team has had 3 very talented and well-known artists sign on for the remaining 3 issues. Ryan Brown, Adam Brown, and Chet Zar will respectively illustrate the final three issues of Twilight Hotel. For more information on the project's status and artists, check out its Kickstarter page.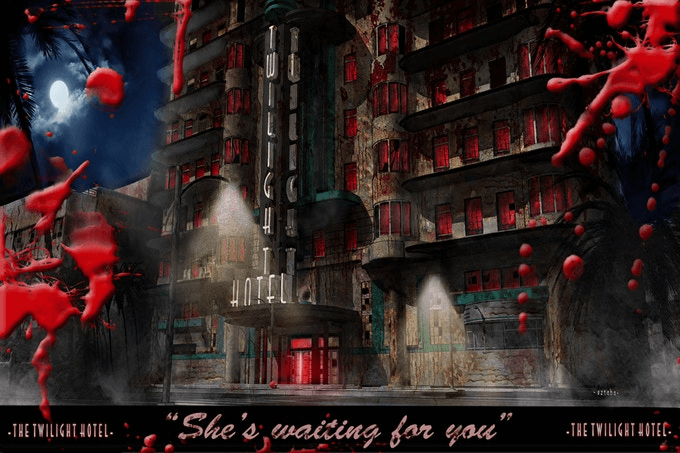 The first issue, titled "Head of the Tale," has been successfully funded already (congrats to the Twilight Hotel team, by the way) and it is AWESOME. It begins with Virgil, the aforementioned maintenance man for the Twilight, beginning to tell the story of the hotel and how he is going to retire. Then the story kicks in and you quickly realize that the Twilight is a force and a being in and of itself.
Virgil can tell you that, and he does. He fills the reader in on all the bloody, grotesque, horrifying, and absolutely entertaining history of She (you'll definitely love her) and the Twilight. The end of the issue is definitely a knee slapper as Virgil requests some cigarettes of the reader (see below) because, why not?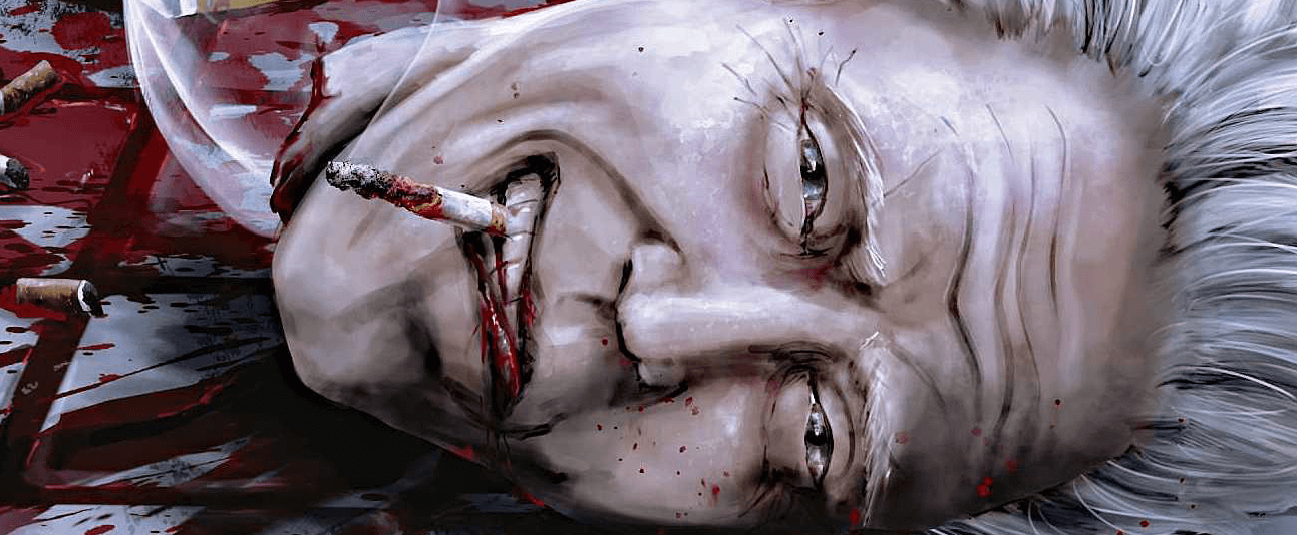 As you can see from the preview images above, the editing and art within Twilight Hotel are all something to be admired. While reading the first issue, I was completely engrossed in Virgil's story. His mystery and the way the story is told made me forget that he was a severed head on the floor. Yep, a talking, severed head tells the story and it is downright perfect. If you're into the horror genre, enjoy comics, and love great writing, editing, and art, definitely check out Twilight Hotel. You will NOT be disappointed.

[pullQuote-0]