The Four Horsemen Ride on to Kickstarter in Angels of Hell
New comic series has the Four Horsemen working to undo their apocalypse.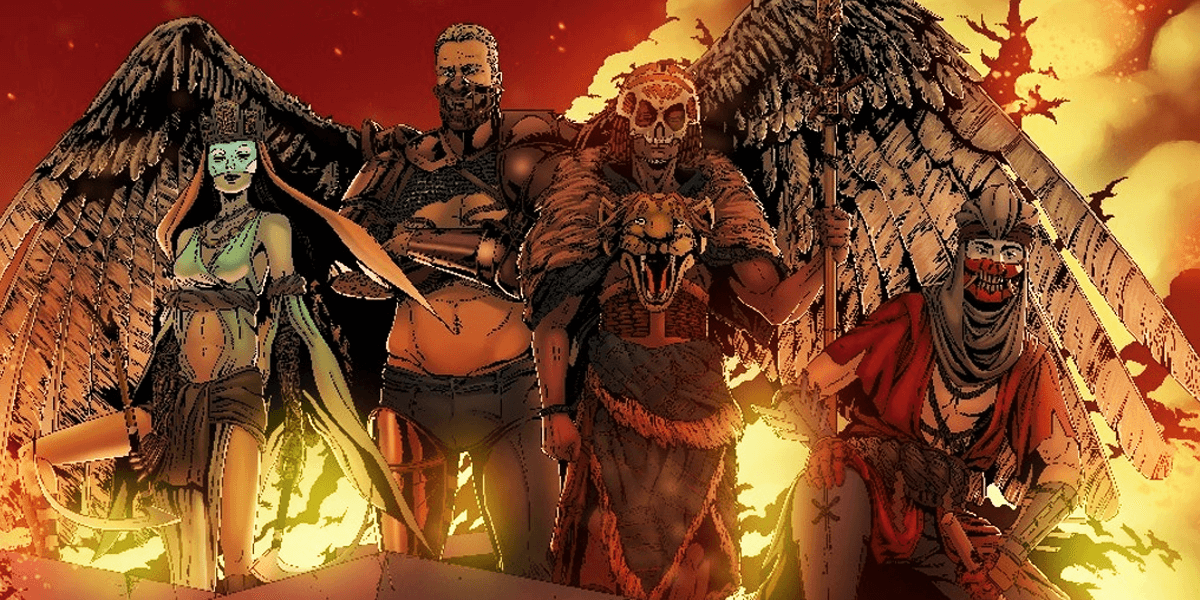 Image via Chris Reichard / CC BY
---
We like to keep our ears to the ground here at Dead Entertainment, looking for not only news but interesting horror media to share with readers. Crowfunding, especially Kickstarter, has become both a blessing and a curse. On one hand it allows the creation of projects that would never happen otherwise. On the other hand, anyone can try their hand at raising money for their passion project, leading to fatigue and less overall high-quality content. We sift through a lot of mediocre projects in our search for the hidden gems. That is why when we stumbled upon the comic book project for Angels of Hell, we were impressed enough to share it with you.

Creator Chris "Cliff" Reichard promises a "24 page, standard sized, action/horror comic experience that will provide beautiful visuals and rich story telling." Despite this being his foray into the realm of comic books, the work that has been done on this series is impressive on a professional level. The art style, and especailly the coloring, invokes a sense of the end of the world. However, the most interesting thing that drew us to the comic was its original plot. Angels of Hell follows the Bringers of the Apocalypse attempting to make amends after initiating Judgment Day, saving those lost souls who still remain within Hell on Earth.

[blockquote-0]

The Angels of Hell project quickly reached its funding goal within 73 hours and is still building momentum. New stretch goals are beginning to unlock, with the most recent one adding more pages to this debut issue. For as low as $3 USD, backers can get a digital copy of the first issue to read the story. At $10 USD, backers can get a physical copy signed by the creator and shipped directly to their door. The pledge level I'm personally going to back is $25 and features four art prints, one of each of the Four Horsemen as they appear in the comic. I can't wait to frame them on my wall as well as dive into the rich story of Angels of Hell. Make sure you check out the six-page preview on the Kickstarter campaign and, if you like what you see, consider supporting these indie creators as they bring their passion project to life.