Dead Entertainment's Look Ahead at 2019's Horror Offerings
What are you most excited to see arrive in the new year?
By Chris Morse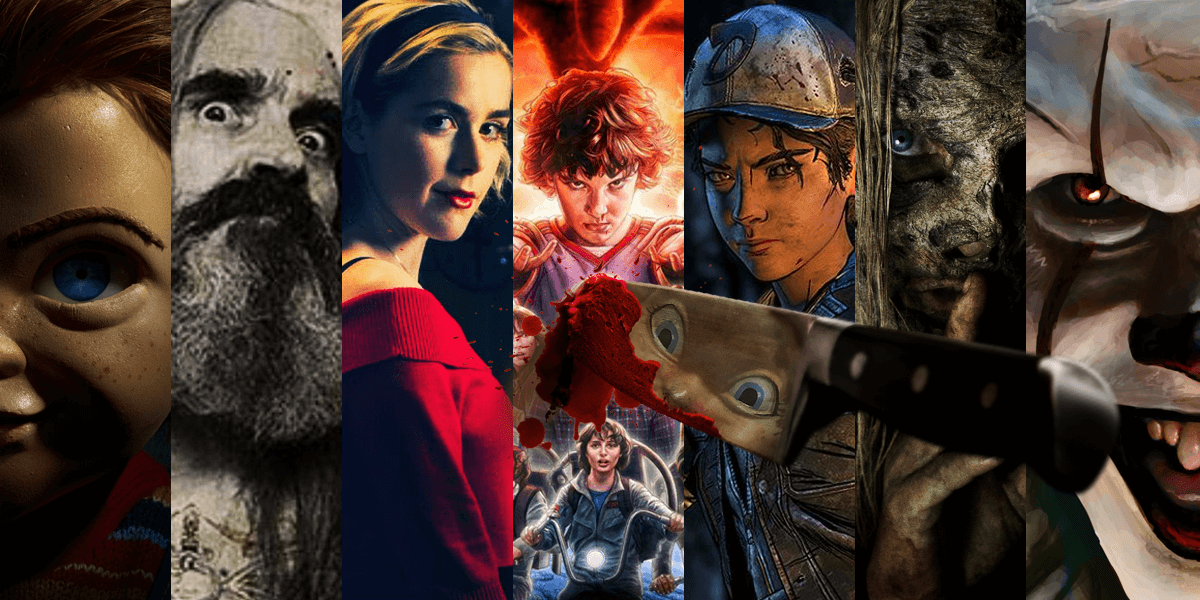 With 2018 drawing to a close, many of us are taking the time to look back and reflect on what a year it's been through its ups and downs, highlights, and memorable moments alike. However, here on Dead Entertainment, we thought it would be a nice change of pace to look ahead and not behind to bring you our primer on everything we are looking forward to next year.
We have been covering a great deal of upcoming releases in entertainment, ranging from video games to movies, television shows, and more. There is plenty to be excited about, so let's not waste any time. Here we go!
Gaming
The new year is looking to be big one for all you gamers out there and we believe there is a bit of something for everyone's tastes. Have a look below for our personal picks for the year.
Kicking things into full throttle on January 15th is the next episode of The Walking Dead: The Final Season. Following a studio shakeup with Telltale Games unfortunately dissolving and Robert Kirkman's Skybound Games stepping up to the plate to finish the project, things are looking rather promising for fans waiting to see the end to Clementine's story. While episode three, titled "Broken Toys," is all set for next month, the final episode's release date has yet to be announced but is expected to arrive later in 2019, most likely sometime during the first half of the year.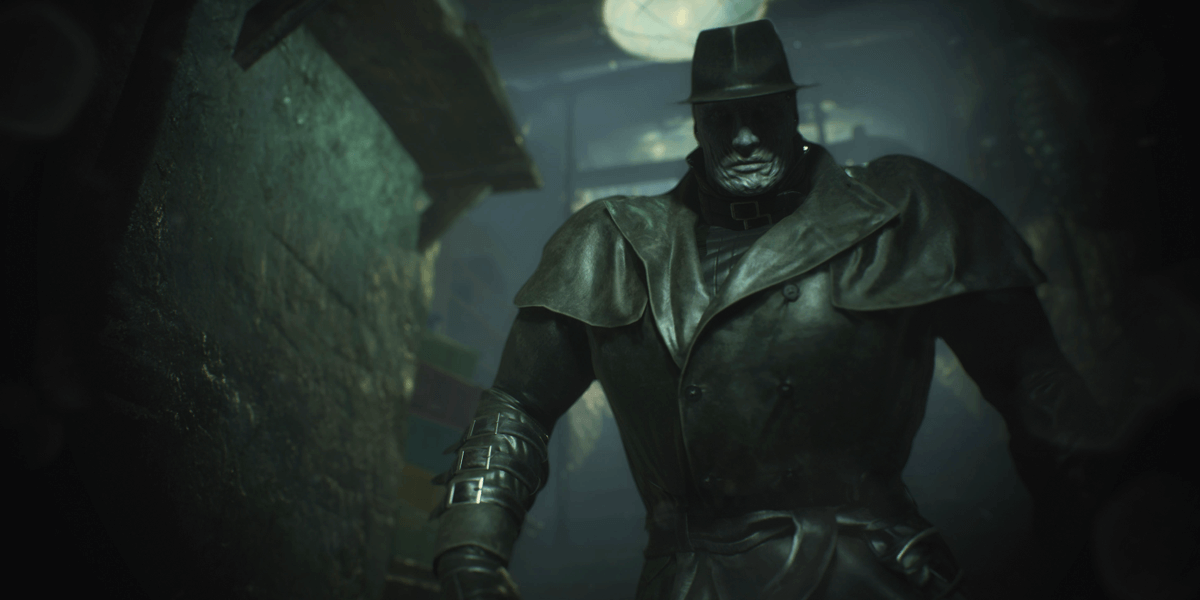 Speaking of zombies, everybody is just about ready to get their hands on the hotly-anticipated Resident Evil 2 remake, which drops on January 25th. This is a from-the-ground-up remake of the original game that released just over twenty years ago on the first PlayStation, and is honestly looking to be everything a Resident Evil fan could hope for. While the game will generally play out the same way in regards to its storyline, you can expect a plethora of surprises to make the experience feel new again. We've got our pre-orders in for this one. How about you?
While it's not considered exclusively a horror game, Devil May Cry 5 is looking to be an action-packed hell of a time. Series regular Dante returns along with Nero, who will both be playable characters in this title. In addition, there will be a new playable character named V that will join in on the fun. An arsenal of new weaponry will ensure you hack and slash your way through enemies quite stylishly, but players should expect a challenging new experience whether you are fresh to the series or already familiar with it. Devil May Cry 5 slides your way on March 8th.
Also arriving in March is Sekiro: Shadows Die Twice, which is brought to us by the fine people at FromSoftware, the team behind the Dark Souls series. It's mostly an action-adventure title, but damn, we never realized all the bloody and ruthless possibilities one could do with a katana until we feasted our eyes on this awe-inspiring game. On March 22nd, go back in time to 16th century Japan to save your master and restore your honor.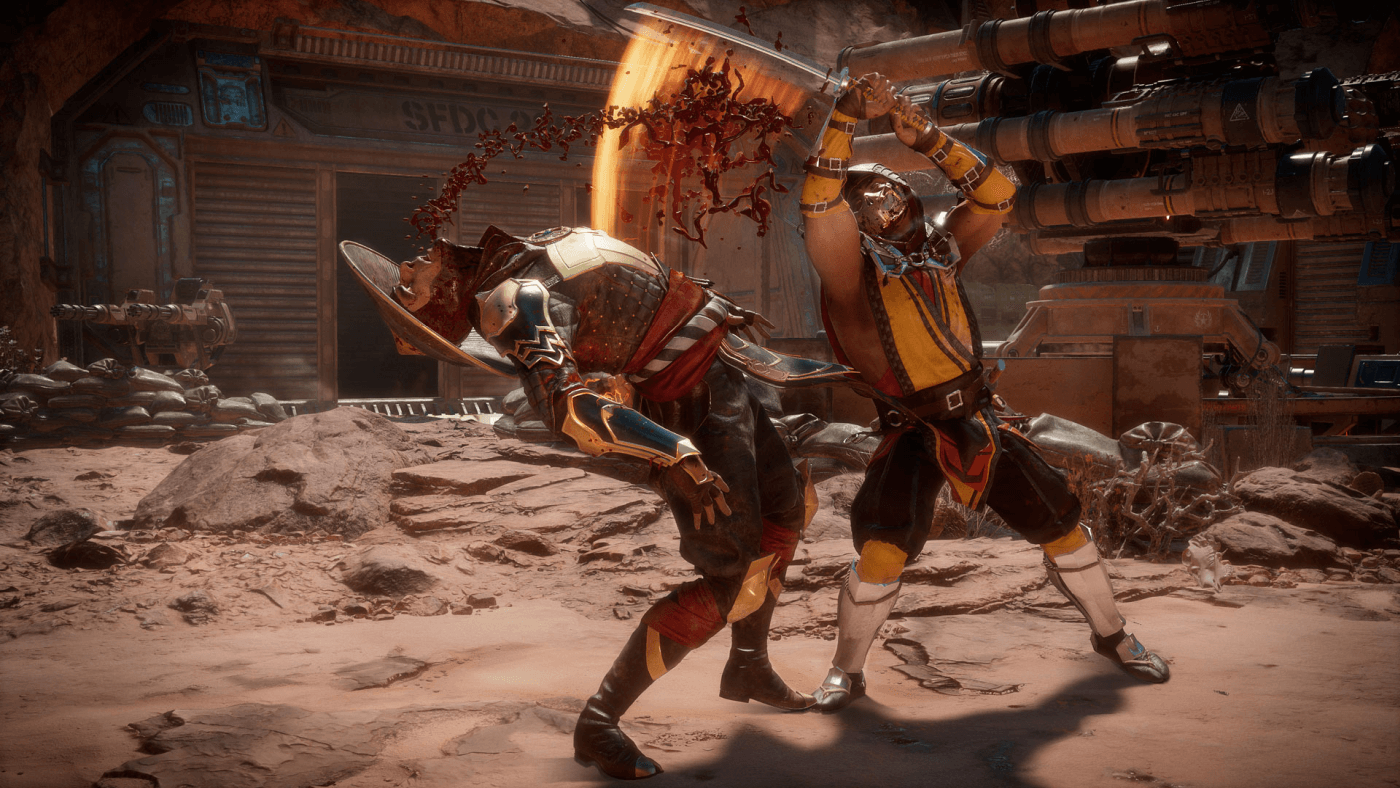 Up next, we have Mortal Kombat 11, which is the latest entry in the long-running fighting series that is sure to pack more than a few punches and kicks. We will get to see more of this title on January 17th when a community reveal event will satiate our thirst for more footage and further announcements for this highly-anticipated game. Also, don't expect this one to turn down the knob on its ultra-violence factor, which is something the series is notoriously known for. This title will splatter on to store shelves on April 23rd.
Get your vacuums ready for more poltergeist-sucking fun in the tentatively-titled Luigi's Mansion 3, which is scheduled for release some time in the new year for the Nintendo Switch. The title will be the second major console release for the series since its inception, considering Luigi's Mansion: Dark Moon was only available for the Nintendo 3DS and as an arcade game. Based on the brief teaser we've seen for Luigi's Mansion 3, this one is looking to be a beautifully big title for our not-so-heroic scaredy-cat, Luigi.
Another 2019 title we are extremely excited for is Koji Igarashi's Bloodstained: Ritual of the Night. Although this one does not have a specific release date just yet, it's looking to be a true return to form for the genre the creator helped make famous, sometimes called "IGAvania" or "Metroidvania," which refers to the kind of progression-based map exploration from the Metroid and Castlevania franchises, the latter of which IGA himself worked on for many years. This title is looking like it will be an instant classic when it arrives on PC, PlayStation 4, Xbox One, and Nintendo Switch sometime next year.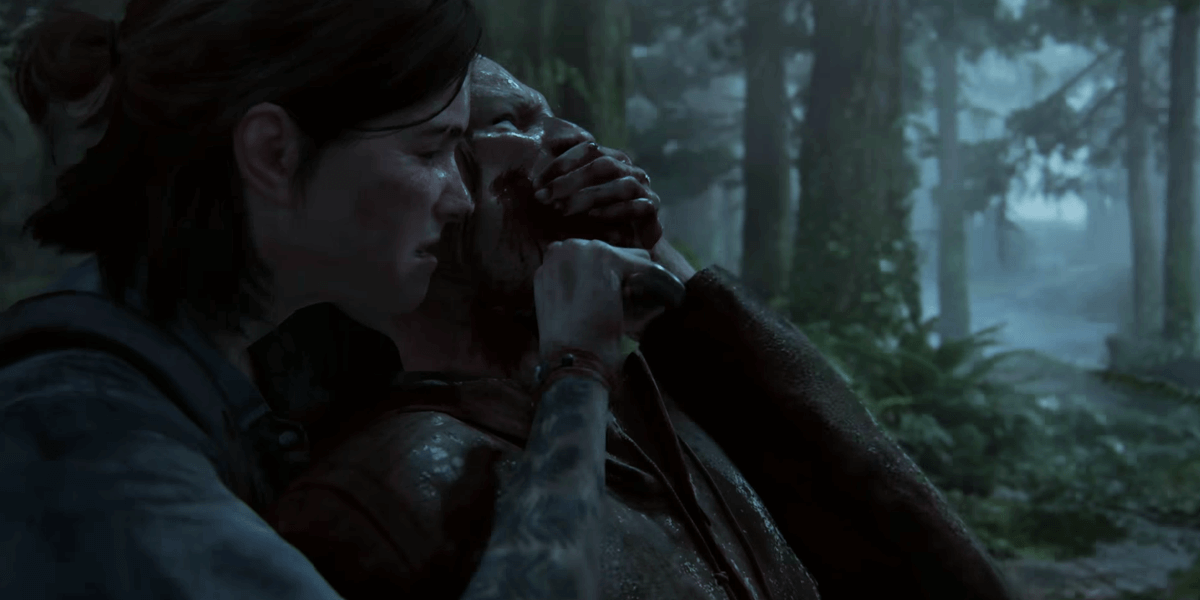 Finally, is The Last of Us Part II even releasing next year? Nobody is sure yet but a 2019 release could push this right to the top of our most anticipated list almost immediately. What we have seen of the game so far was incredibly impressive in terms of both cinematics and gameplay, but there is no official word on when we might get to play this. The same goes for Hideo Kojima's Death Stranding, which has been kept tightly under wraps since last summer's extended trailer. Will we see either of these games next year? We hope so.
While the above are our personal highlights for the year, we're definitely interested in further updates on Dying Light 2 and are hopeful a release date announcement is scheduled for its next big reveal. In addition, keep your eyes out for Days Gone, which is a title we've been anxiously awaiting a bit too long for and is finally arriving on April 26th. What games are you looking forward to next year?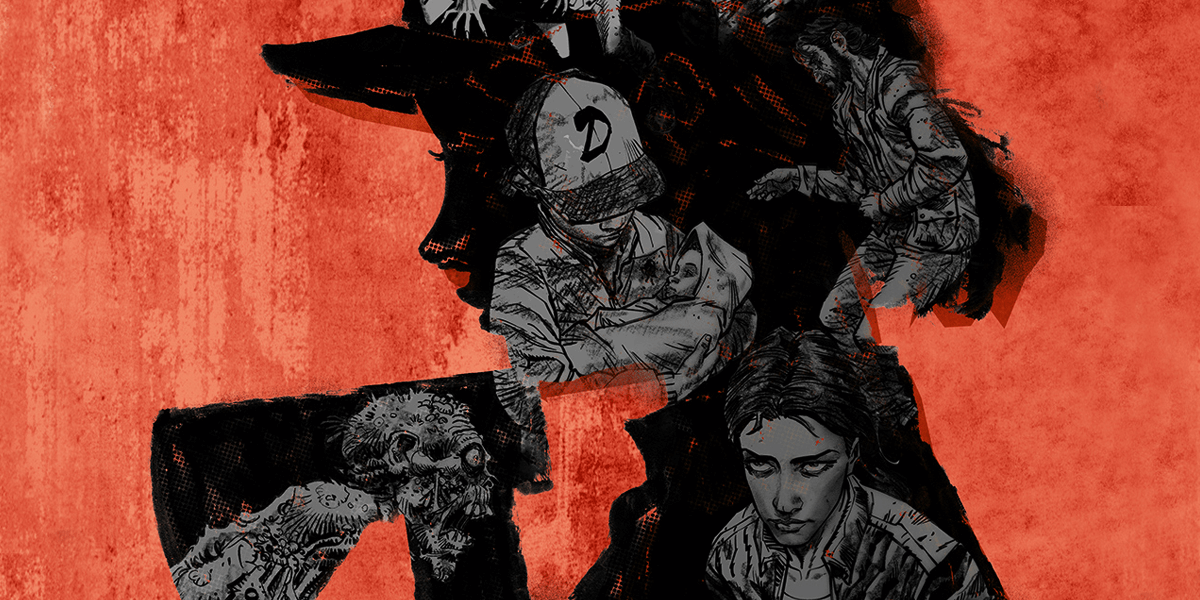 Movies
There's no question that horror has been making a big comeback these days in terms of drawing mainstream theatrical interest. Over the last couple of years, major titles such as the Halloween reboot/sequel and Stephen King's It made their presence known at the box office and we expect a number of new films to do the same next year. That being said, let's take a look at some of our movie highlights for 2019.
Jordan Peele is ready to kick things off in March with Us. Following the critical success of Get Out, the filmmaker is looking to dial up the intensity – and the horror – in his second feature film. On Christmas, Peele unwrapped the movie for horror fans across the globe and revealed a powerful trailer that showcased a family's unique struggle against terrifying doppelgängers of themselves. This might just be the highlight of the first half of the year and is one film we're looking forward to seeing the day it hits theaters on March 15th.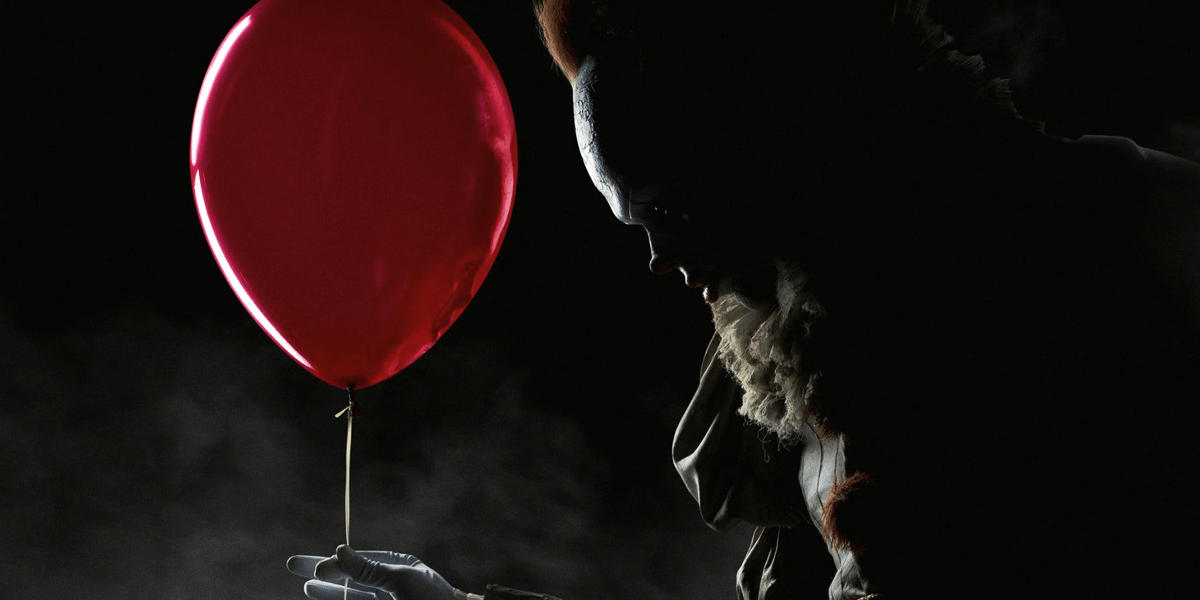 The new year won't be without a heavy influence from the legendary Stephen King either. April will bring us a remake of Pet Sematary while September will give us It: Chapter Two. We are admittedly a bit more excited to see how director Andy Muschietti will wrap up his adaptation of the classic novel famous for introducing us all to Pennywise the Dancing Clown, but a fresh, new take on the chilling cemetery that taught us all about death, grief, and acceptance is something we are very much looking forward to as well. Sorry, fans of The Shining, but Doctor Sleep will not arrive until 2020!
Our next highlight is more monster than horror but is something that has blown us away, visually, ever since we were able to take a look at its first trailer. Godzilla: King of the Monsters will hopefully be a blockbuster blast to kick us off into those hot summer months. Featuring King Ghidorah, Mothra, and Rodan, we expect that this one will be an awesome time all around. We can't wait to watch Godzilla assert his dominance as the true kaiju king for all to bow to. This one will arrive on May 31st.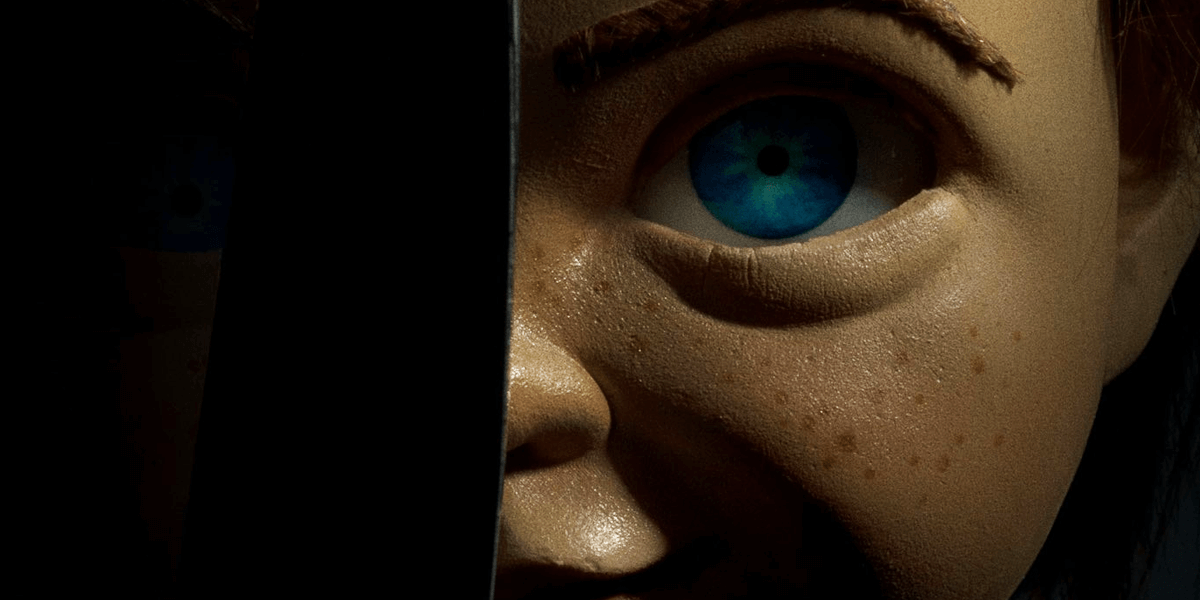 For whatever reason, June 21st is bringing not one, but two, horror films for us to enjoy as summertime sets in. The upcoming reboot of Child's Play is one highlight, bringing a murderous new "Buddi" doll to terrorize us a new, modern way. The other is Grudge, which is a reboot of The Grudge, which was based on the classic Japanese horror franchise. Both of these flicks should make June a solid month for horror, and despite the fact that Child's Play doesn't really need a reboot, we'll definitely be checking it out anyway. How about you?
Another particularly interesting horror offering in 2019 is the upcoming Guillermo Del Toro-produced film adaptation of Alvin Schwartz's classic children's horror series, Scary Stories to Tell in the Dark. The books haunted our childhoods with all kinds of horrific imagery and we hope to see the movie pull off something similar. The adaptation will follow a group of teens who are investigating the mystery surrounding several deaths in their small town and Del Toro confirmed that the creature design will match Stephen Gammell's legendary illustrations from the books. We're already excited to check this one out on August 9th.
Something more fun and lighthearted that will arrive in the new year is Zombieland 2. Next year marks the 10th anniversary of the first film and screenwriters Rhett Reese and Paul Wernick made no secret that they wanted to celebrate with a sequel. Production kicks off very soon and the original cast is all confirmed to be a part of it. Zombieland 2 is expected to arrive on October 11th. That's a quick turnaround but one we are excited to see.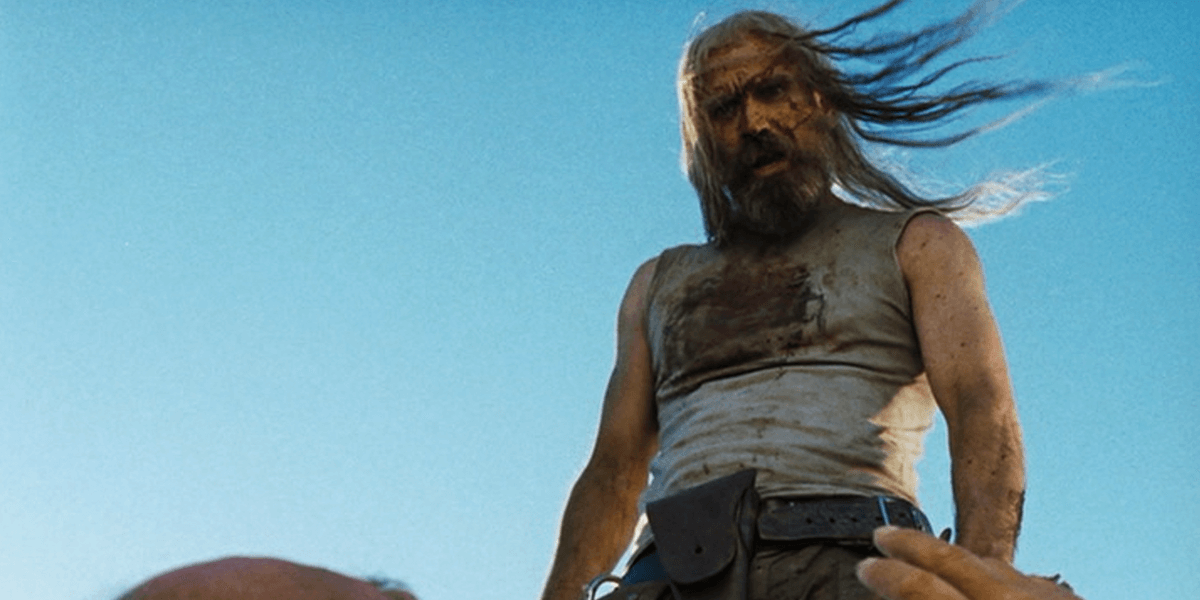 Finally, what 2019 horror list would be complete without Rob Zombie's upcoming sequel to The Devil's Rejects, 3 from Hell? This one has not yet been given a specific release date but it's expected to arrive sometime in the middle of the year. There are many questions about how the story will continue following the ending of the previous film, but we expect Zombie's next offering to be full of blood, gore, and brutal violence. For that, we can't wait for this one to hit theaters.

That about wraps up the list of films we are most excited about, although there are some very solid honorable mentions we would be remiss to gloss over. Happy Death Day 2U and Annabelle 3 should both be a good time while a number of lesser-known films such as The Curse of La Llorona just might make a splash. We will leave the rest to you, our readers. What horror films are you most excited to see next year?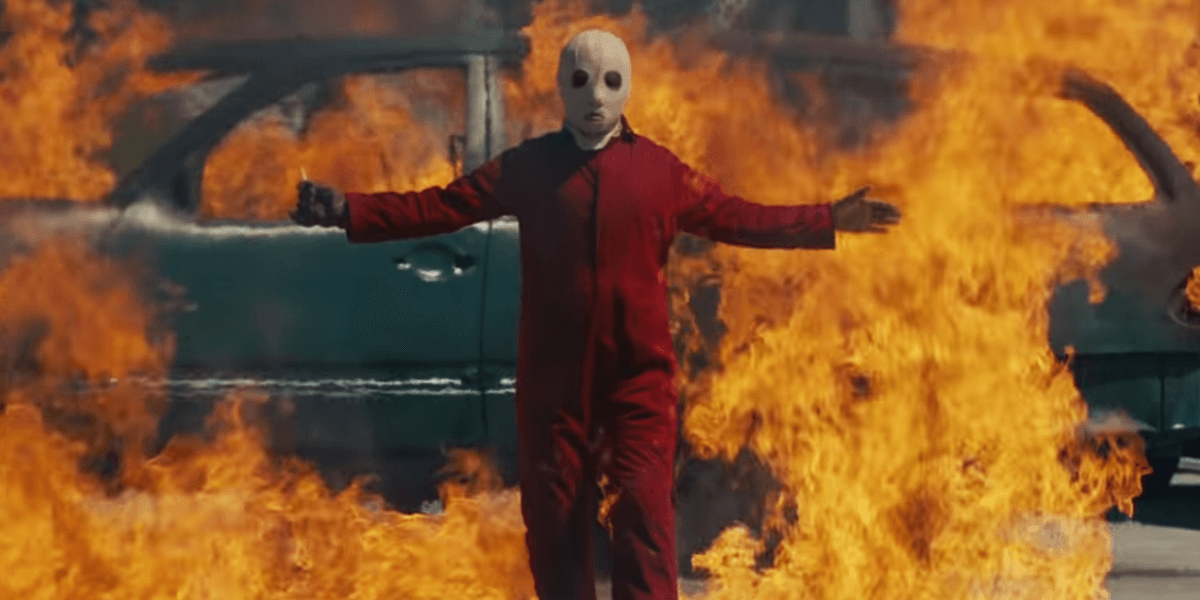 Television
Horror television has been taking off in a big way and there's no doubt that this momentum should carry over into 2019. We have a good mix of new and returning shows that we can't wait to tune in for, so let's get to it, shall we?
One show that is very hot at the moment is Black Mirror, which just made waves with the debut of a feature-length special event called Black Mirror: Bandersnatch. This "choose your own adventure" type film is not part of the show's fifth season, which is expected to arrive sometime in early 2019. There is no release date yet but we are very much ready to plug back into our dystopian future with this anthology series.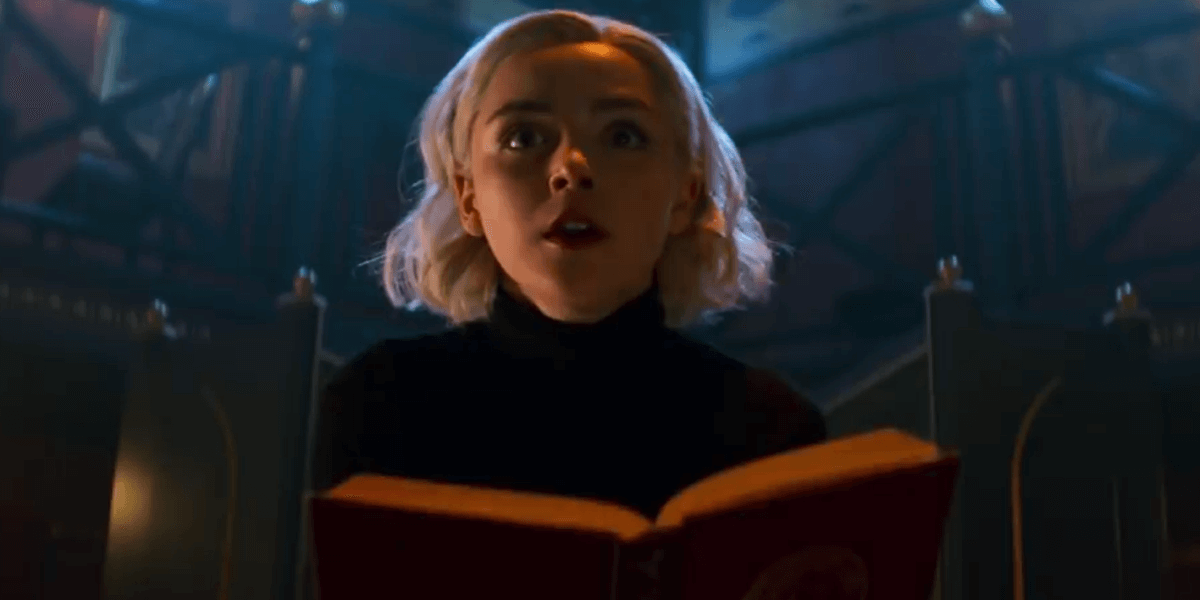 Another notable title that has been on our minds often lately is Netflix's Chilling Adventures of Sabrina. This darker take on the teenage witch was an instant hit that is now showing no signs of slowing down. With its first two seasons, or parts as they are called for this series, filmed back to back, as well as a bonus holiday special that arrived earlier in December, we are getting a whole lot of this show in a short amount of time. Chilling Adventures of Sabrina returns on April 5th, 2019 and has already been renewed for 16 more episodes that will make up parts 3 and 4.
The next ongoing series that we are quite excited for is Hulu's Into the Dark. We have already featured extensive coverage on its first few episodes, all of which are feature-length and based around a particular holiday or theme from the month in which it makes its debut. The show, which comes from Blumhouse Television, is an anthology series that features a new installment each month for a total of one year. The fourth episode, New Year, New You, just hit the streaming platform as a follow-up to the fantastic Pooka! and we are beyond excited to see what lies ahead for this series.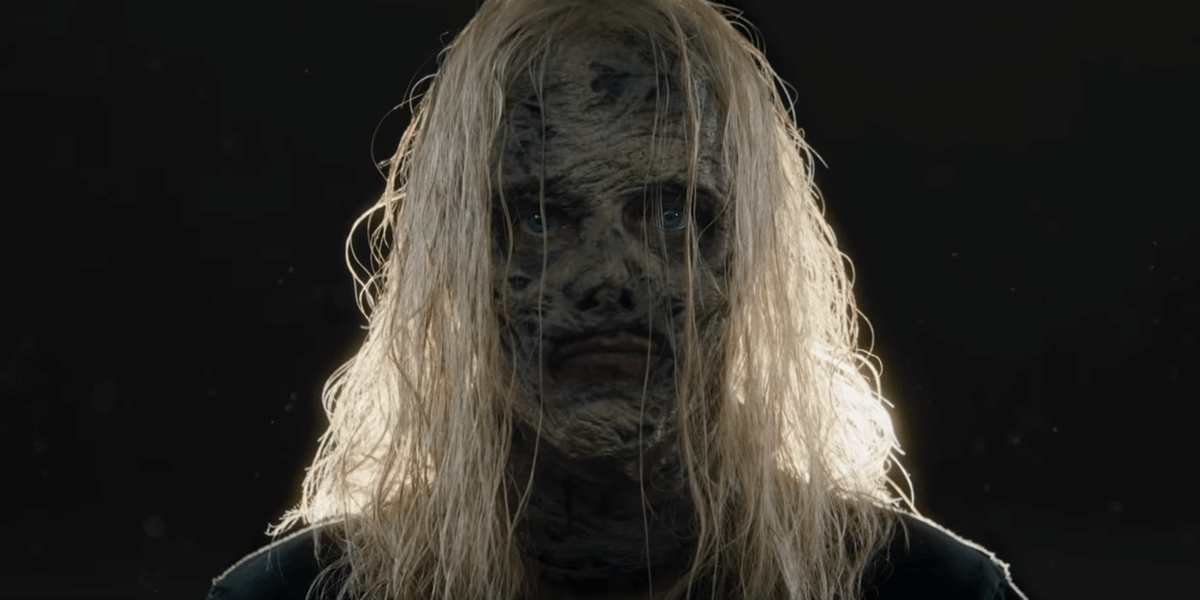 The new year will also bring us two more rounds of The Walking Dead. First comes the back half of season nine, which will kick off in February with eight more episodes and will help set the stage for the upcoming story involving the Whisperers. Then, we can expect things to ramp up into high gear with the first half of season ten later this fall. Rick Grimes may be gone from the show, but based on the events from the comic series, we can say that viewers are about to be in for one hell of a ride. We are curious about how some of these plots will be adapted into the divergent show, but we are certainly heading into some exciting times for the AMC series with these new villains and the events that will surround them.
In terms of a new show, we are very excited for CBS All-Access' upcoming revival of The Twilight Zone, which will be hosted by filmmaker Jordan Peele of Get Out notoriety. This revival is very much shaping up to be a modern take on the Rod Serling classic that pays homage and consideration to the legendary original series that started it all. We think this project is in great hands and we can't wait to see what Peele will bring to the table as producer and the new host.
Another newcomer to our television screens will be the Henry Cavill-led The Witcher Netflix series. Although this franchise has strong roots in the fantasy genre, its core premise revolves around monsters and the genetically-engineered race of monster hunters who hunt them down, most notably one in particular who gets mixed up in all kinds of major events, political circumstances, and wars: Geralt of Rivia. As fans of the books and video games, we can't wait to see this world come to life in this series, which has yet to be given a release date. However, rumor has it this show may be in line for multiple season orders very soon due to Netflix being very happy with how it is shaping up. Count us in.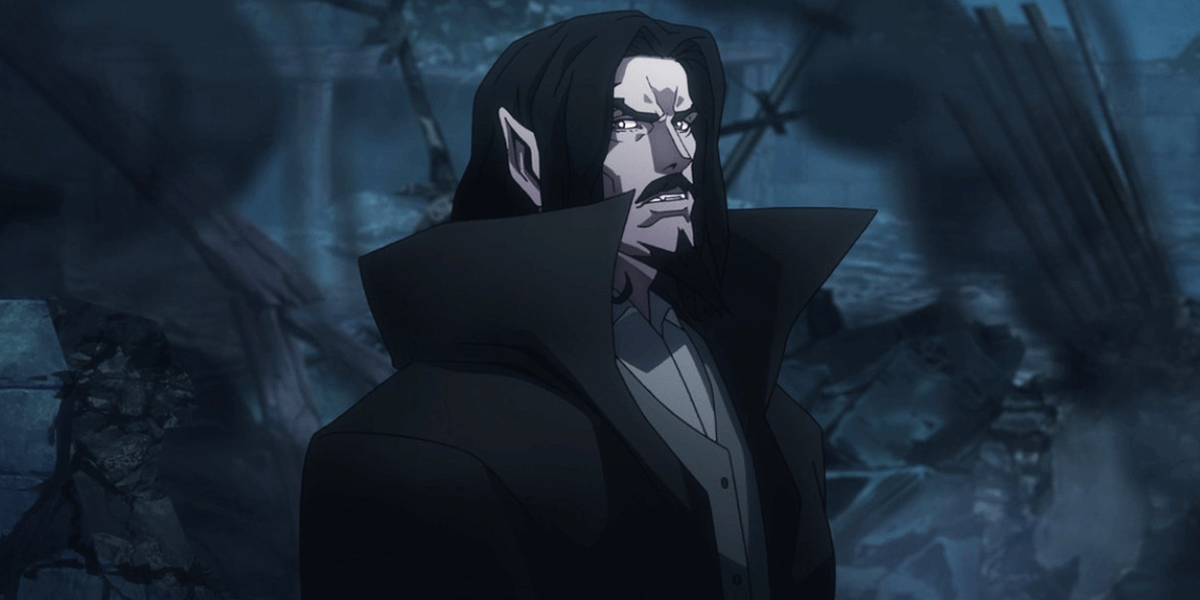 Two more shows that we absolutely love both should be making their return in 2019 as well, namely Stranger Things and Castlevania. It's already a sure thing that our next trip to Hawkins, Indiana is a lock for next summer, but we aren't quite positive that we will get to return to our vampire-slaying ways in Castlevania in the new year, although it's looking extremely likely at this point given that work on the third season apparently kicked off very shortly after the second was ready. Either way, we are ready for both of these fantastic series to continue next year. Count them among our favorites.
That about wraps up the television series that we are most excited for, although an honorable mention should go to the The Purge, which was renewed for a second season by USA Networks. Clearly, we have been quite busy this year enjoying our favorite horror (or horror adjacent) shows and we expect that habit to continue throughout the entirety of 2019. What are you most looking forward to binging next year?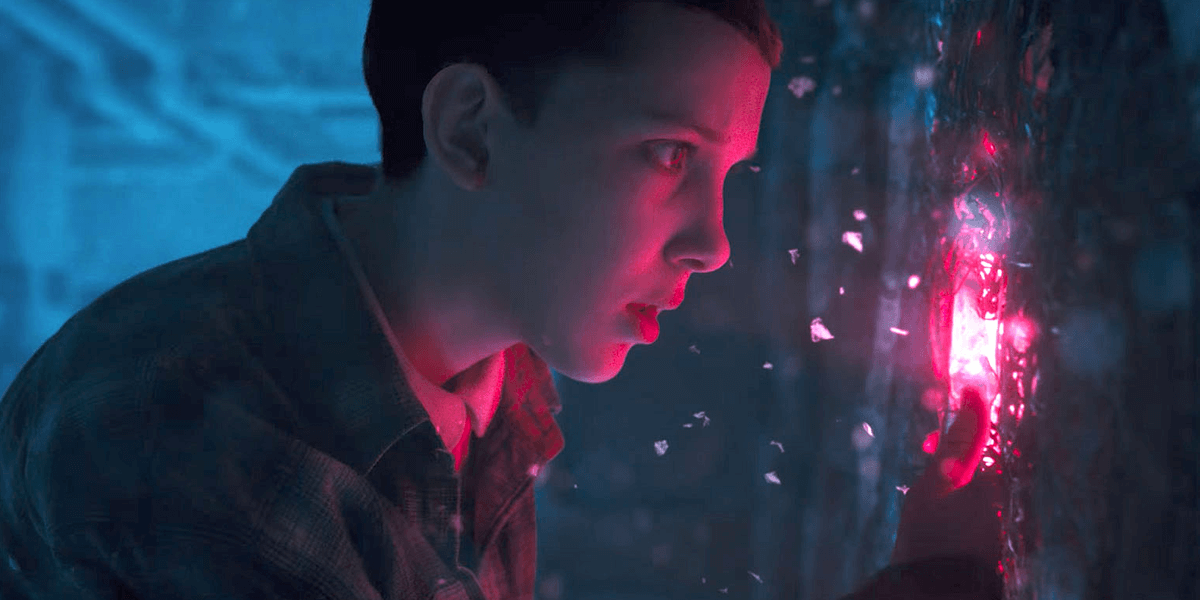 Reading
It can't all be staring at our television screens so it's only fitting that we include some reading on this list as well. Although there are not quite as many offerings to talk about, we came up with a few highlights of what is coming next year.
One exciting series that has been on our minds often lately is The Walking Dead. Not only has the television show hit quite an interesting stride as it rode into its latest story arc, the comic series has also been quite exciting. Having just concluded its 31st volume with issue #186, the series is moving ahead stronger than ever. Issues will continue to release periodically next year, but if you haven't yet given the comic a try, it's not too daunting to get caught up.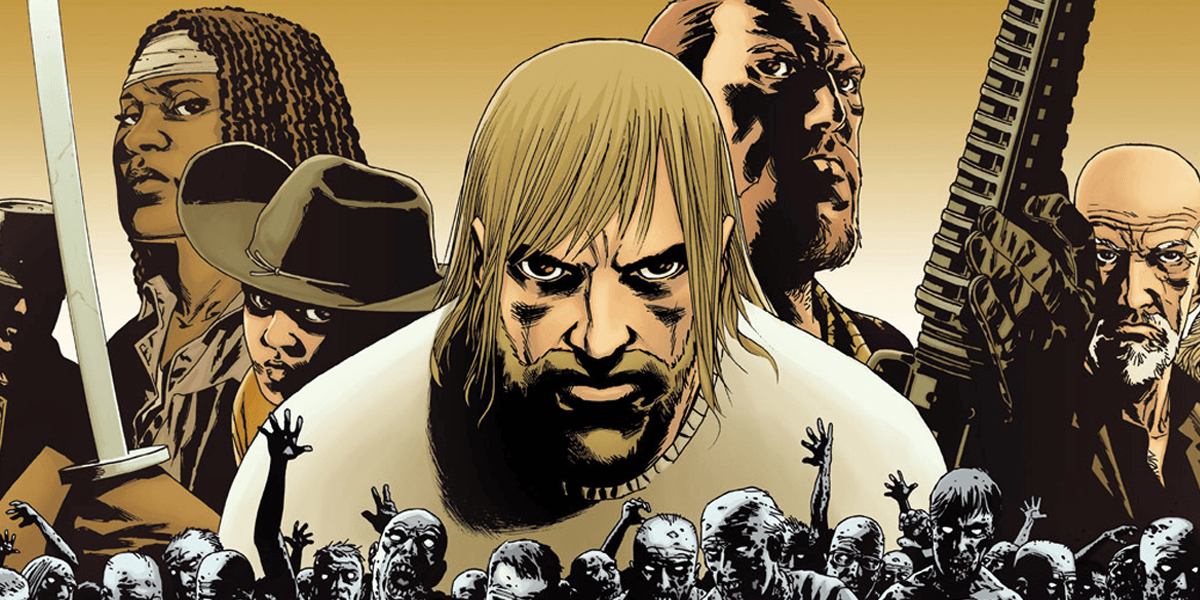 Recently, a 15th anniversary box set for The Walking Dead released containing the first 144 issues of the series. This one is guaranteed to keep you entertained well into the new year. When you finish reading through this beast of a collection, you can pick up the latest volumes and stay up to date on the comic's story. The show is much different now with Rick leaving and Carl's own early exit, but there is no shortage of great storylines to explore that the AMC version has not quite reached or will have to change due to those departures. This comic series is something that a few of us here on the site staff have recently jumped into and we are looking to keep it going during 2019.
Another New Year's addition to your reading collection is the first official spinoff book for Strangers Things, titled Suspicious Minds. The novel is penned by Gwenda Bond (Girl on a Wire) and will be a prequel to the series that explores the backstory of Eleven's biological mother, Terry Ives. Stranger Things: Suspicious Minds is scheduled for release on February 5th.
We wish we could report on a new Stephen King book but the author has not announced anything yet for the new year except for a reprint of Pet Sematary that obviously aims to coincide with the upcoming new film adaptation. If you have yet to read this book and would like to before the remake arrives, wait for the reprint to arrive on bookshelves on April 5th.
Next year may yet bring some great horror reading but we don't have anything too big on the horizon just yet. What will you be reading in the new year?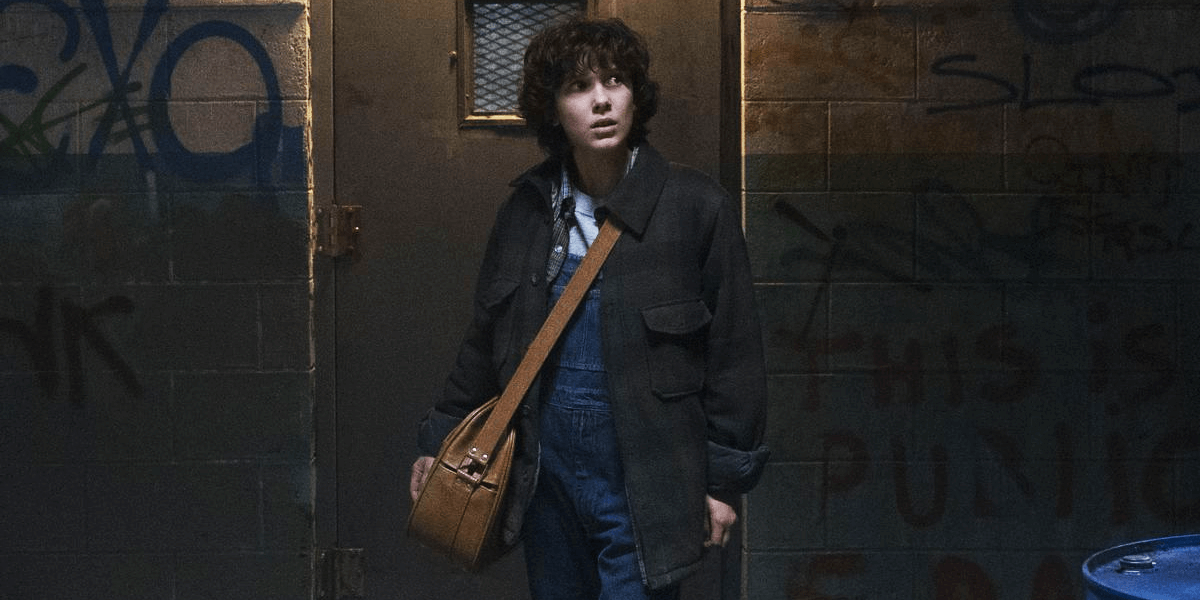 Wrap-Up
It sure seems like we're going to be very busy in the new year, doesn't it? Given that we love horror, that doesn't sound like a problem at all and we're hoping that your 2019 looks every bit as jam-packed with exciting titles as ours does. Let us know what your own picks are or what you're looking forward to the most in the comments below or on social media.
With that, we will leave this off with a simple message. The entire staff here at Dead Entertainment would like to thank all of you for this awesome year. 2018 was our first full year since opening our doors and we've grown tremendously thanks to the support of all of our readers. Happy New Year and here's to an even greater 2019!