Kane Hodder to Bring Video Game Versions of Jason to Life
If you are living in the Arizona area, you won't want to miss this unique photo opportunity with Jason himself.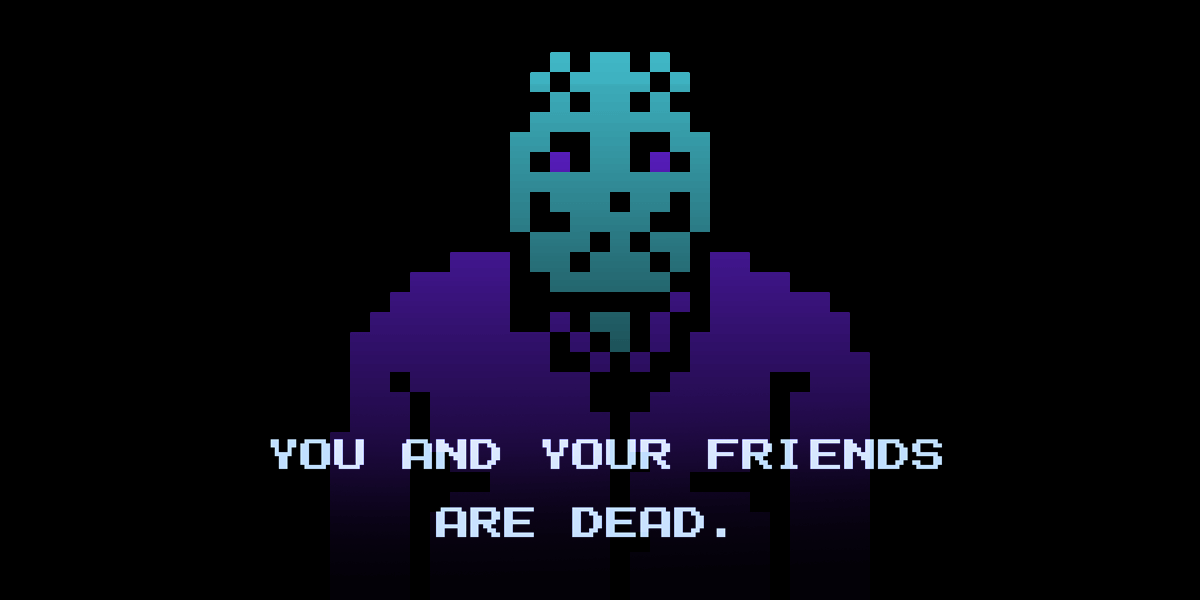 When fans think of Jason Voorhees, one actor always comes to mind: Kane Hodder. Even if he's not your favorite actor to have donned the hockey mask (or pillowcase), he is arguably the most iconic, having played the relentless slasher a total of four times in addition to his on-going motion capture work for last year's Friday the 13th: The Game.
However, this asymmetrical multiplayer version is not the first time we have visited Camp Crystal Lake in video game form. That honor goes to the 8-bit version released on the original Nintendo Entertainment System in 1988. Pretty soon, we will get to see what two different versions of Jason from both of these iterations would look like in real life with Kane Hodder himself behind the masks!
It has just been announced via social media that the veteran Friday the 13th actor will be bringing two digital versions of Jason Voorhees straight from the video games to life. Attendees of the Mad Monster Party 2018 horror convention in Arizona will be able to purchase tickets to get their picture taken with Kane in full costume as the classic purple suit 8-bit Jason from the NES game, as well as the "Savini Jason" outfit that was created specifically for last year's Friday game.
The Savini Jason skin, exclusive to Kickstarter backers of the game, is based on how the Sultan of Splatter thought he would look after escaping from Hell at the end of Jason Goes to Hell. The icing on the cake is that Savini will be there to personally oversee Hodder's transformation into his crispy, scarred, and pitchfork-wielding vision of the iconic character:
"KANE HODDER will don 2 new hockey masks he's never worn in films or anywhere else before: "SAVINI JASON" and "8-BIT JASON!" in celebration of Gun Media and IllFonic's AMAZING Friday the 13th: The Game - the greatest gift to the franchise since Kane himself! We'll present, for the FIRST TIME EVER, Kane as Jason like you've never seen him before (he played ALL the Jasons in the game but he never wore these costumes before onscreen or anywhere else)! Of course, Tom Savini will oversee his Savini Jason and he and Kane are as excited as we are to see these versions come to life for the first time ever!"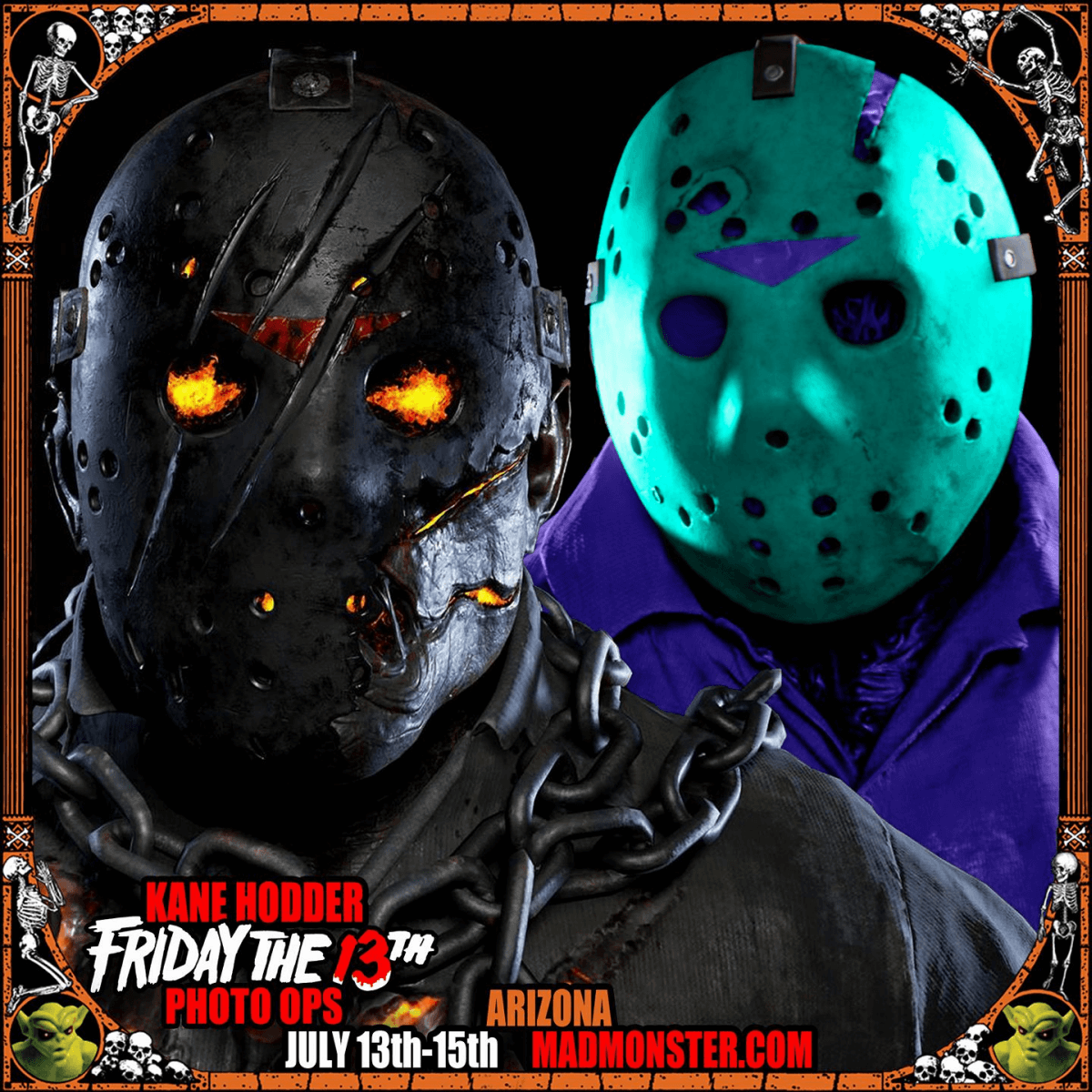 What are your thoughts on these photo shoots? While NES Jason is pretty cool, I am cannot wait to see pictures of Savini Jason. I have always been a fan of that skin in the F13 game and it's legitimately terrifying, not to mention exceptionally unique. I wish I had the funds and time to head to Arizona in July.
If anyone plans on attending and decides to get a photo with Kane in either outfit, please be sure to share it and tag us! Either way, we should be able to track some down once the convention comes to a close. We haven't found any pricing information for the photo op just yet, although tickets should become available for pre-purchase in the coming weeks. We'll let you know when we hear more.