Dawn of the Dead Trading Cards Will Fuel Childhood Nostalgia
Fright Rags' latest trading cards celebrate Romero's Dawn of the Dead.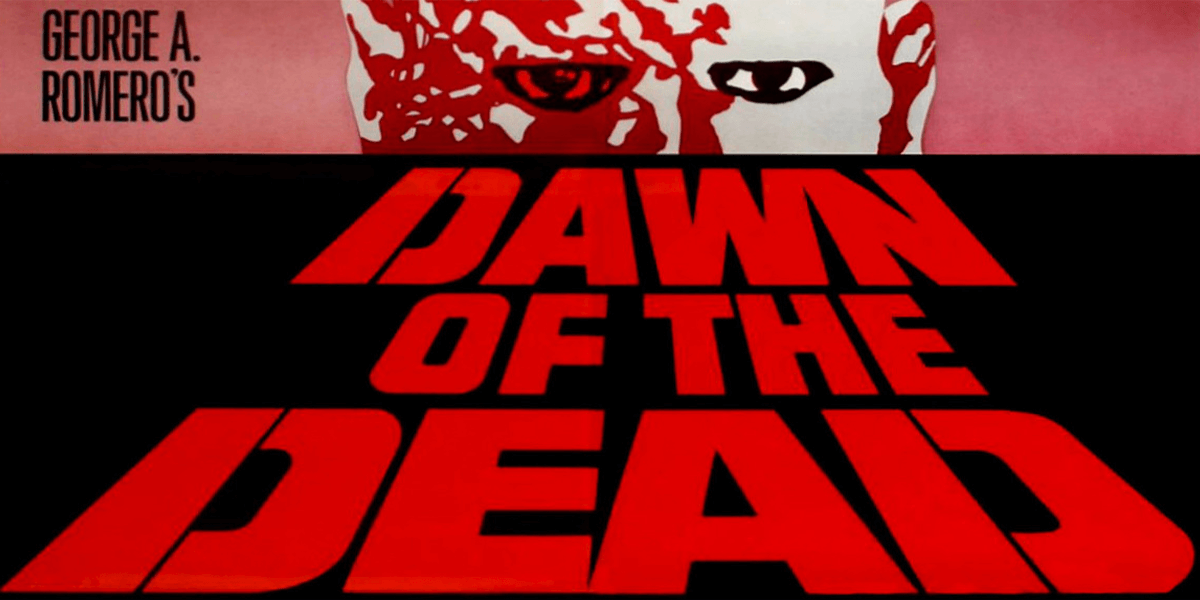 Buying packs of trading cards used to be a great hobby when I was younger. It started out with baseball and hockey cards, before I moved on to Pokemon, Yugioh, and Dragon Ball Z during my pre-adolescent years. The thrill of opening a fresh foil pack in hopes of finding that super rare, must-have card was always a rush. Now thanks to Fright-Rags, you can relive this childhood rush with their upcoming Dawn of the Dead Waxpacks!
Based on George A. Romero's zombie masterpiece from 1978, collectors will have a chance to buy these limited box sets of cards in hopes scoring their favorite characters, zombies, or events from the film. Additionally, each pack has a chance of including rare rainbow foil art cards, unique sketch cards from a list of talented artists, or other chase card variants.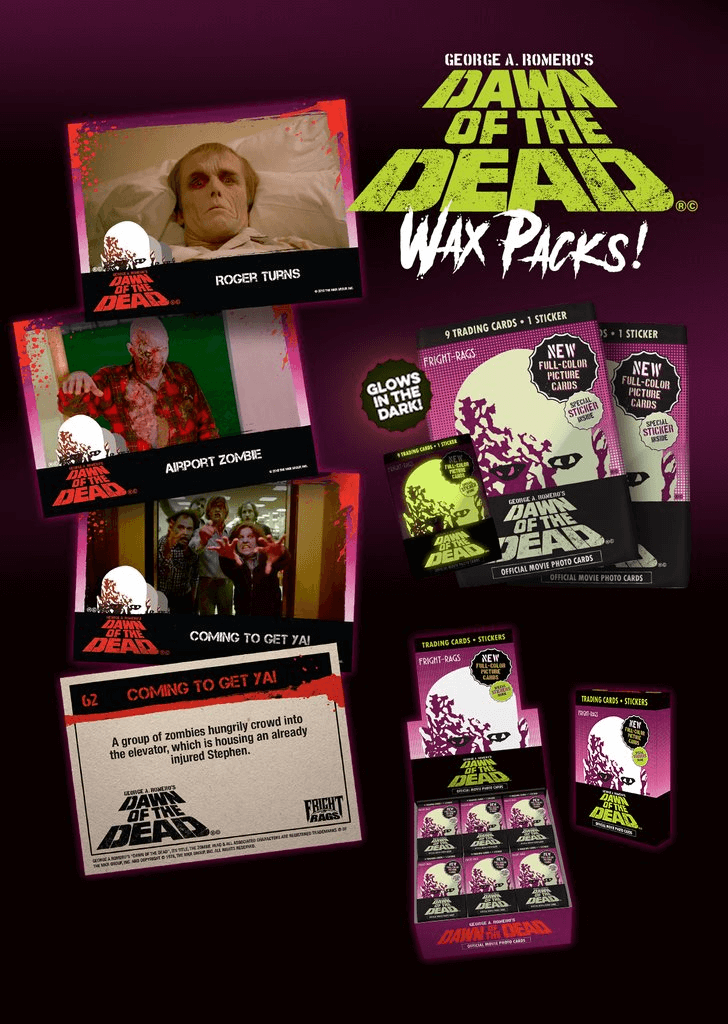 Fright-Rags themselves detail what collectors will be able to expect from these horrific trading cards:

[blockquote-0]

Pre-orders for the Dawn of the Dead trading cards will begin tomorrow, Wednesday, March 21st, with the cards themselves shipping out in late April. There are a few different ways to buy from single packs at $5 each all the way up to an entire sealed box of 24 packs for $120. Please note that these items are very limited in nature, so you won't want to delay in placing your order once they become available.

I am moving a few things around in my budget, but if I can swing it I'm going to try to buy at least the factory box to get the entire base set plus hopefully a few nice chase card variants. If so, I'll make sure to do a live "unwrapping" once they arrive. Fright-Rags has also teased some other upcoming trading card collections including House of 1,000 Corpses, Child's Play, and even Sleepaway Camp. I'd personally love to see some Friday the 13th trading cards, just imagine collecting all the different versions of Jason!

Are you going to invest in some collectible zombie card goodness, or is your nostalgia for trading cards something you'd rather leave dead and buried? Sound off in the comments section and stay tuned for more horror collectible news and reviews here on Dead Entertainment.