Review: Funko Embraces Retro Horror
We take a look at these retro-style Funko POP! figures of Freddy and Jason.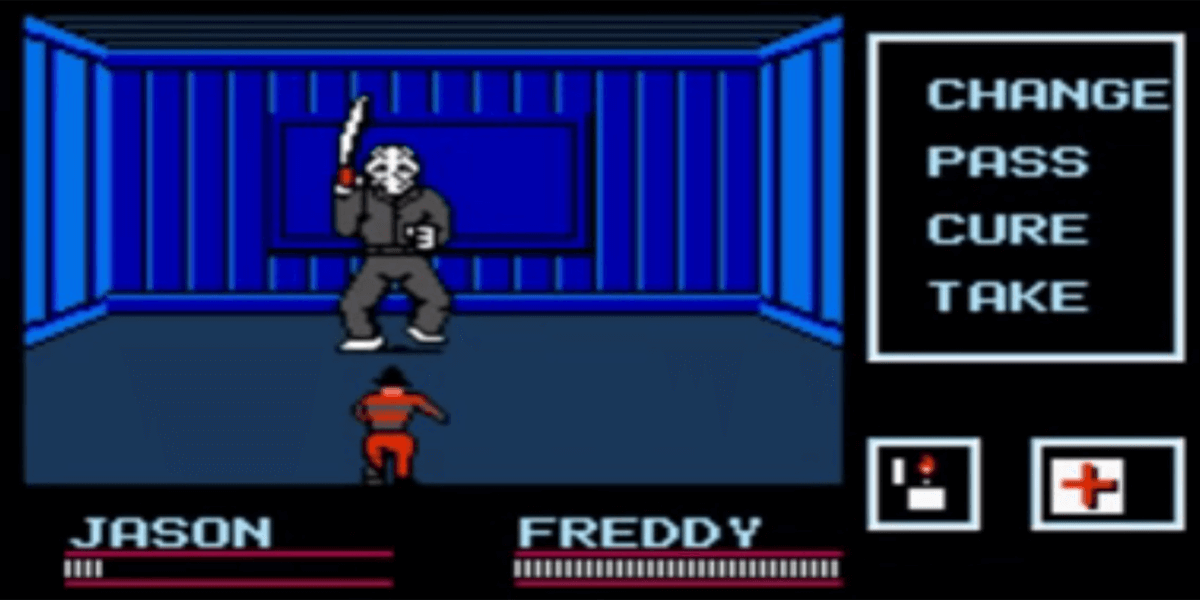 There was a time several years ago when I would consider myself to be quite the Funko POP! fanatic. I had an extensive collection from many different series and mediums, from video games to movies, comics, and even TV shows. However, as the years passed, I found myself embracing other more realistic brands such as NECA and McFarlane. Every so often, though, Funko does something new that catches my attention again and gets me to part with some of my hard-earned cash. The Freddy Krueger and Jason Voorhees 8-Bit stylized Funko POP! exclusives are two of these rare exceptions.
Which figure is the coolest of the two, though? It looks like Freddy vs. Jason round 2 as we take a look at both of these epic new collectables.
Freddy
The 8-bit Freddy Krueger figure is based on the original Nintendo Entertainment System game released in 1990. In that game, Freddy ditched his usual green and red sweater for a yellow and orange one, which is the basis for this collectible. Freddy looks great overall with his fedora and signature clawed glove rounding out the figure. I particularly liked how they achieved the burnt look of Freddy's face as well as capturing the ominous feeling that his glove invokes. The retro game effect is achieved through the blockiness of the POP!, giving them a pixelated look from a distance. The best way I can describe it is it almost looks like someone created a statue in Minecraft block by block. It's certainly a weird style, but one that grew on me very quickly.
Jason
The Jason Voorhees POP! definitely steals the show. This version is inspired by his appearence in the NES game from 1989. His attire, as it appeared in the game, is a purple jumpsuit with a blue hockey mask and features. He is holding his trademark machete, complete with pixelated blood on the blade that really "pops." The little details on Jason are what really make this the superior figure. From the buckle on the back of his head holding his hockey mask on to the rips in the jumpsuit, the more I looked at him, the more details emerged. Compared to the retro Freddy POP!, Jason is also the most radically different from his regular version due to the extreme difference in his color pallete.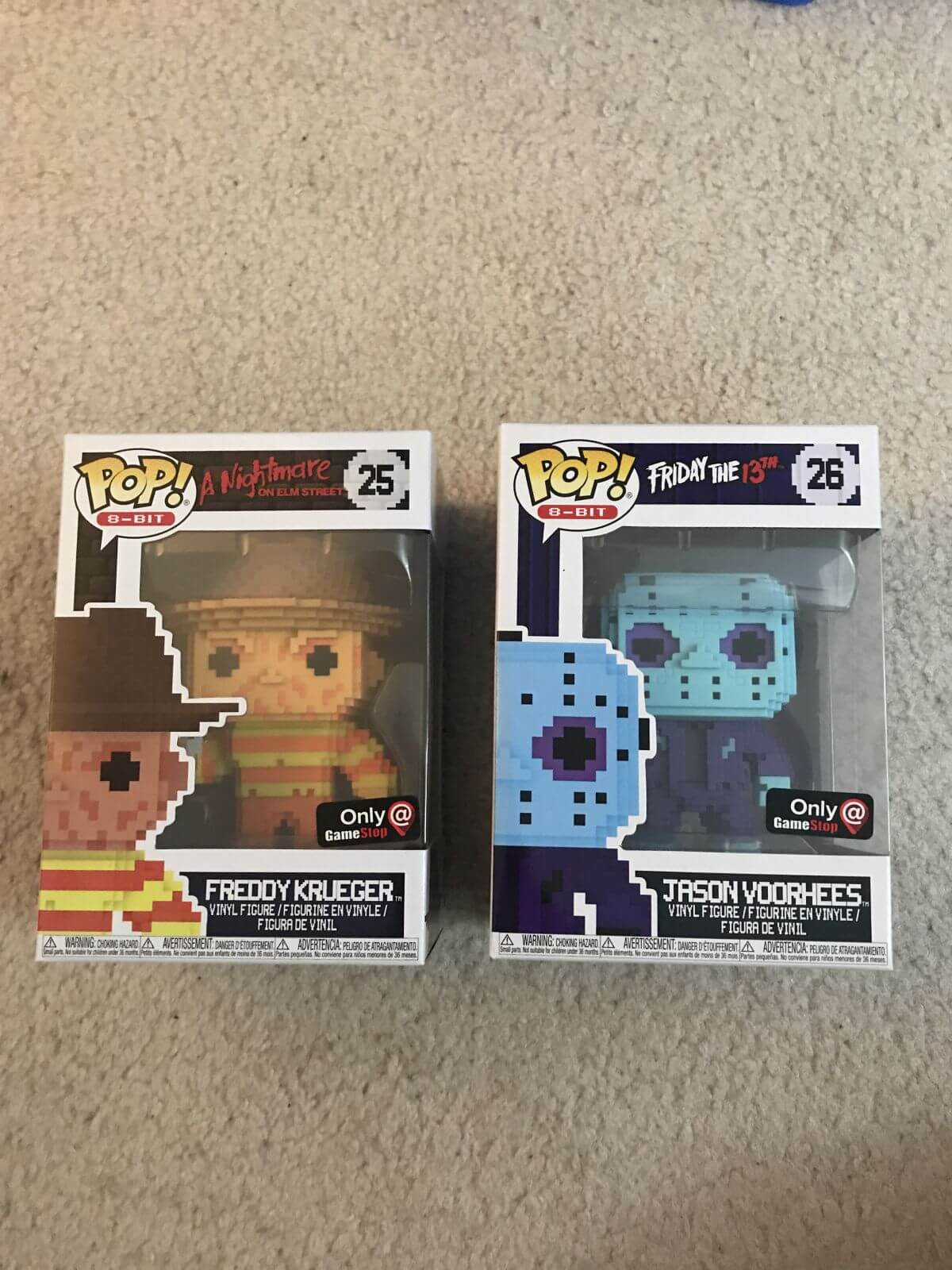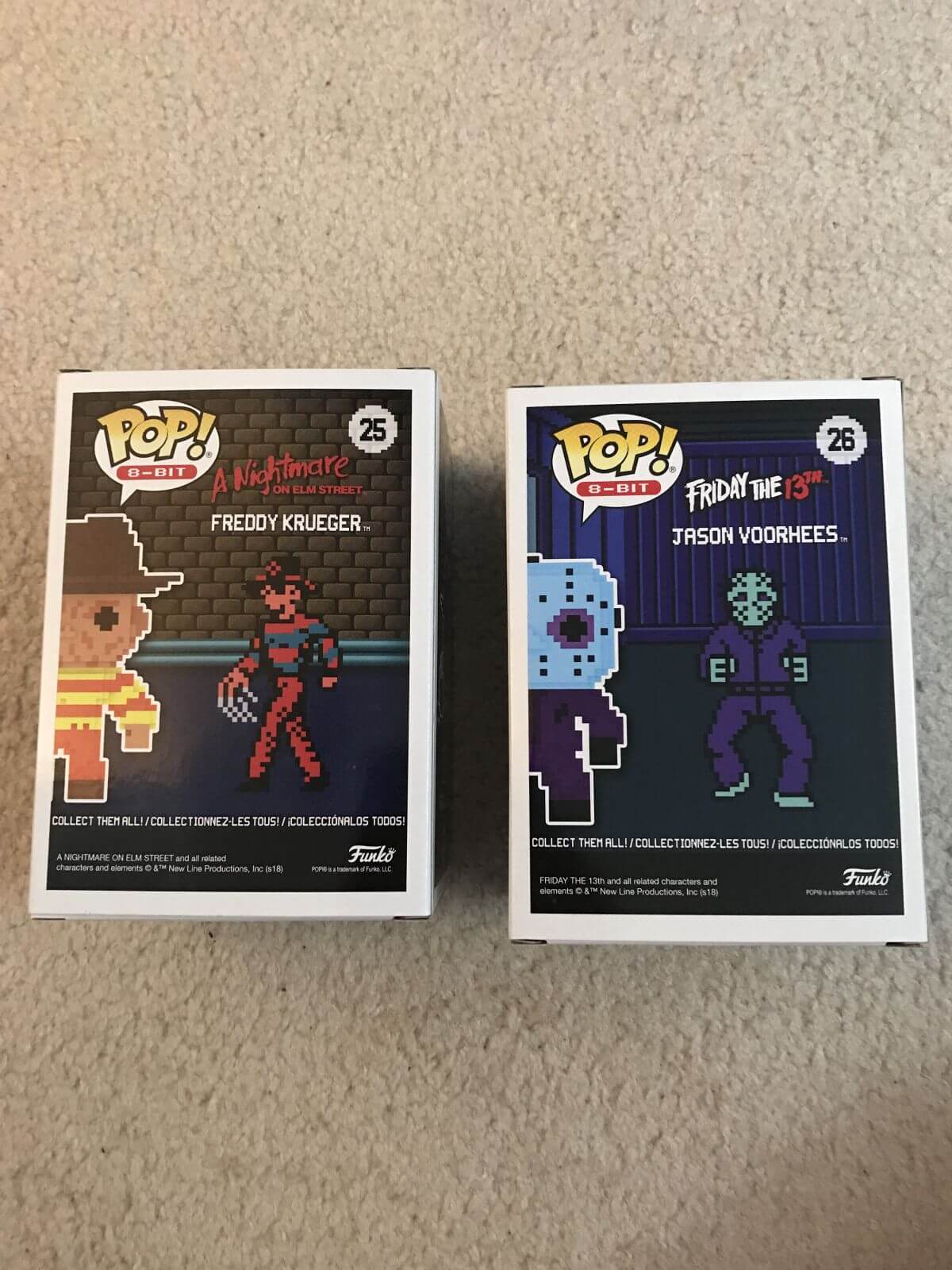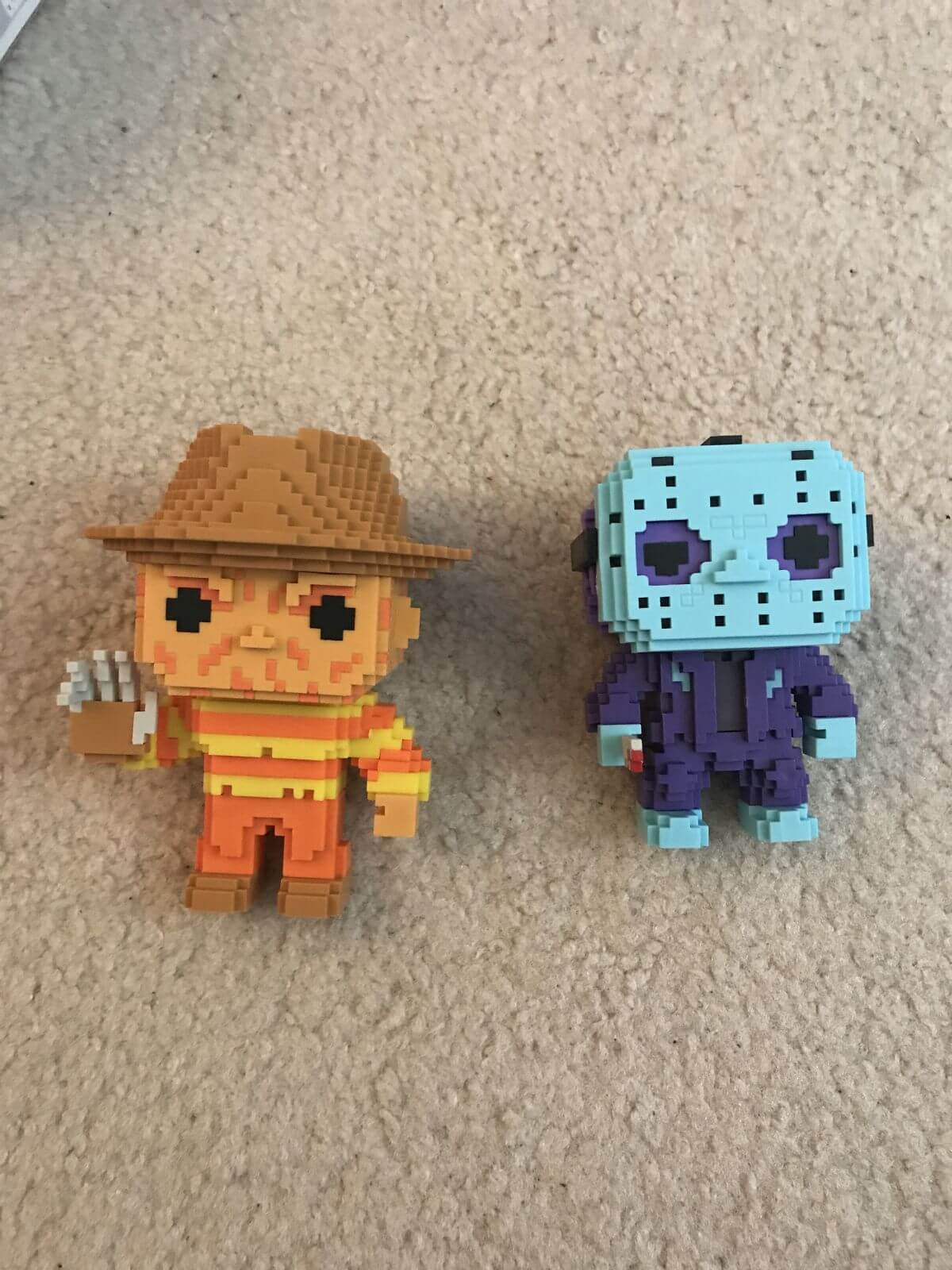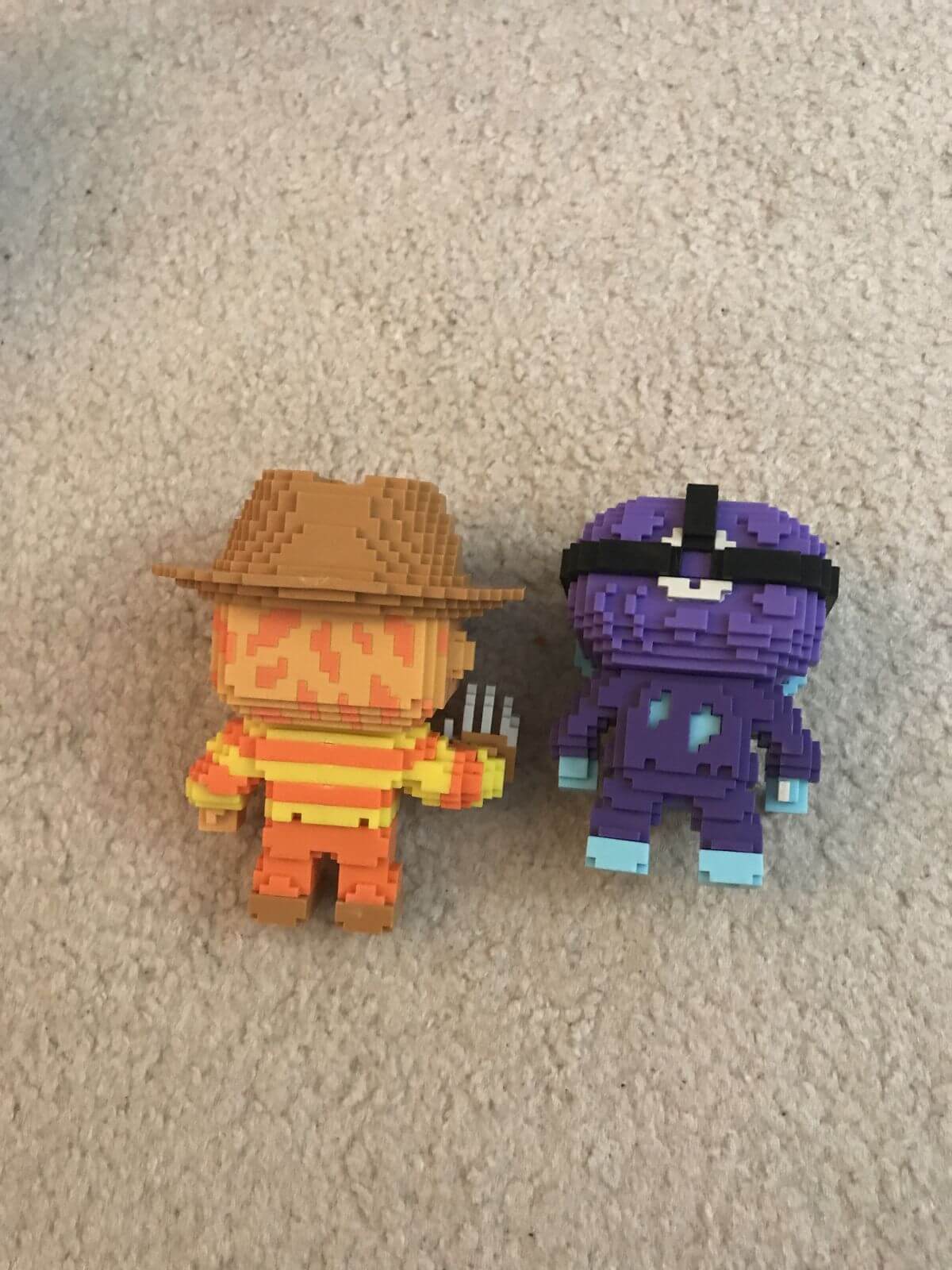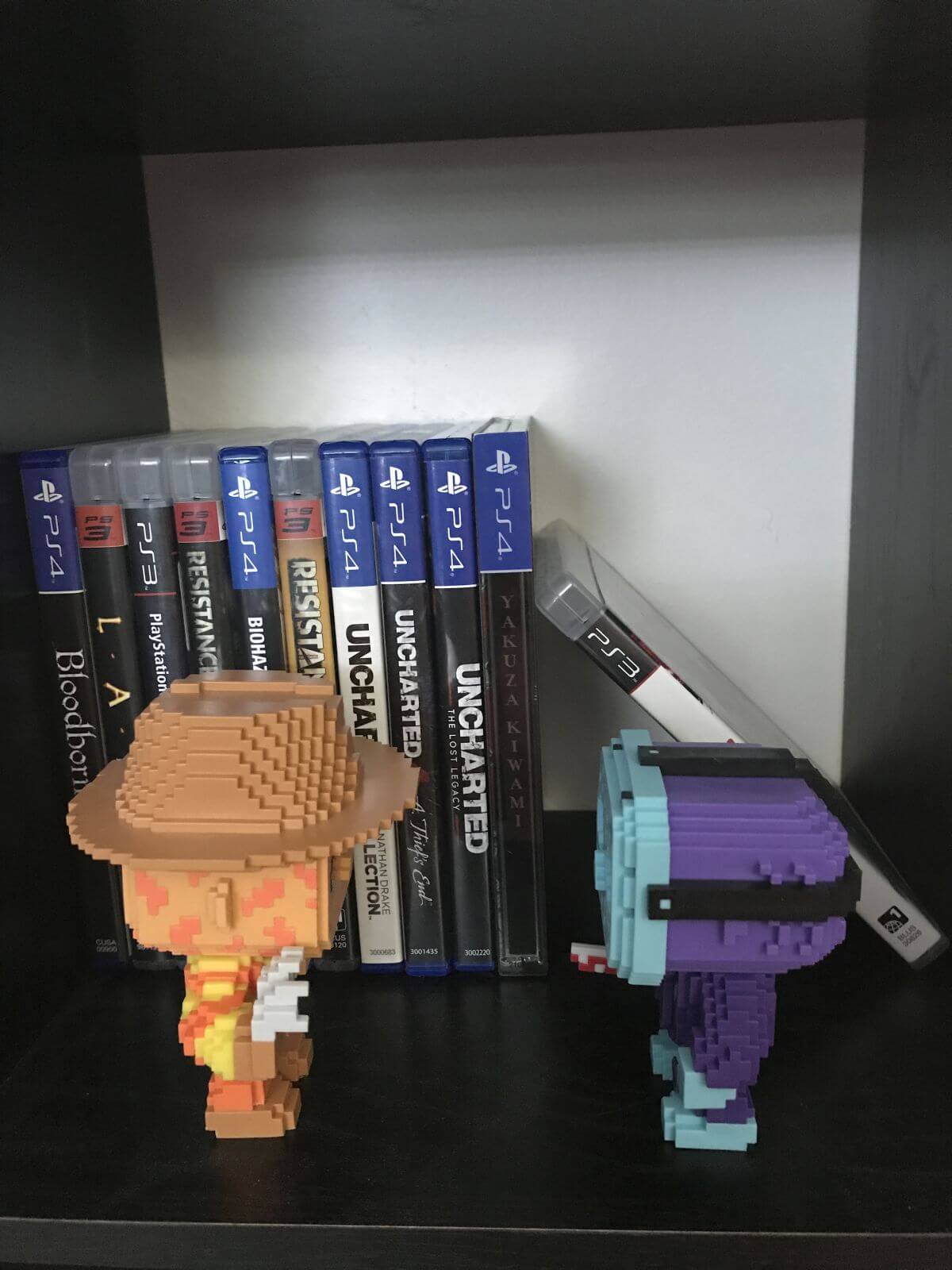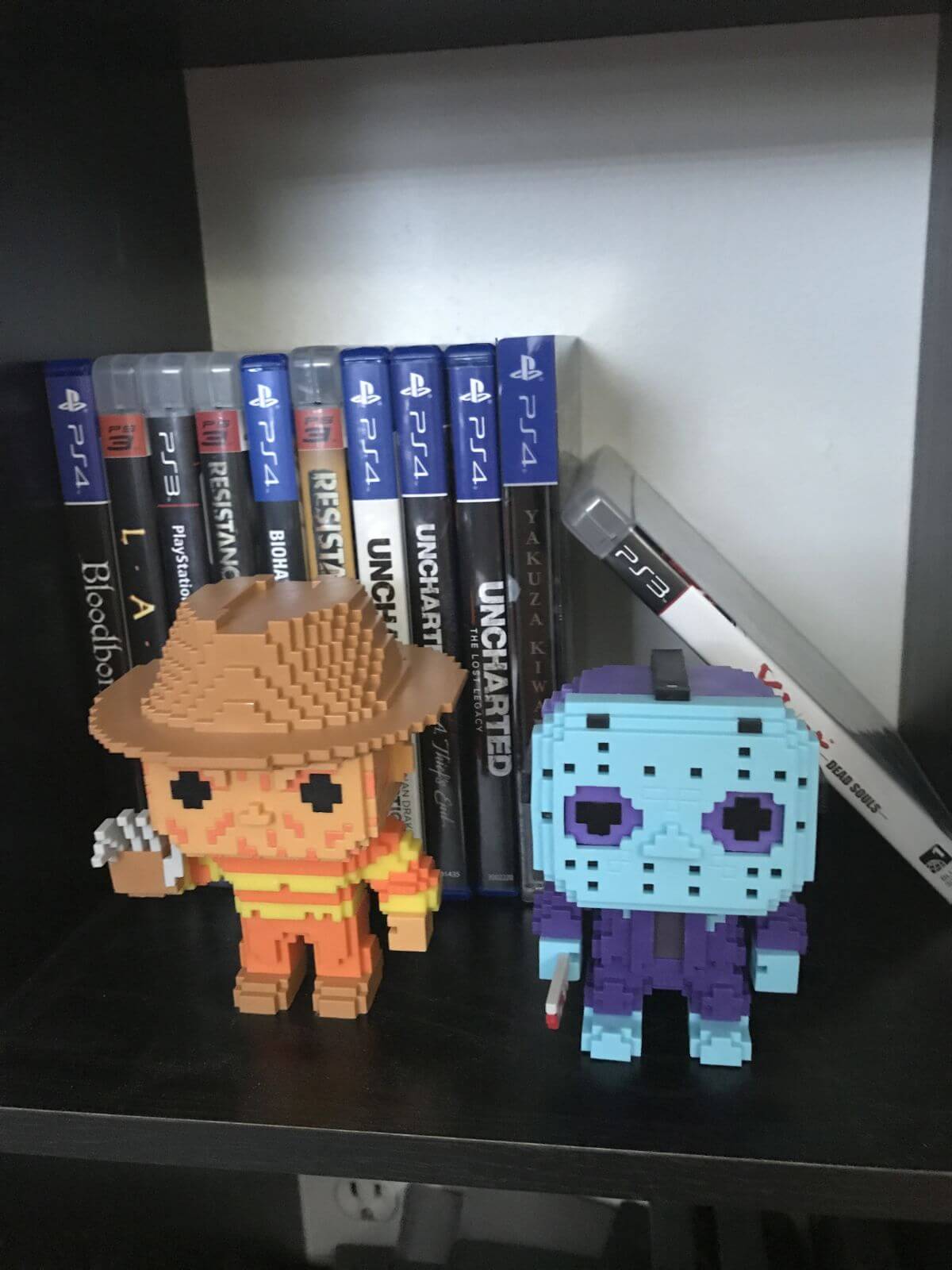 [relatedArticle-0]
The Good
These two POP! figures look amazing and are awesome display pieces for horror fans. They are very unique and it is great to see Funko switching up their usual formula a bit. These special NES color variants figures are a particularly nice throwback for horror gamers as well.
The Not-So-Good
Unlike most other Funkos, these 8-bit stylized one have no head movement at all. Also, as with other ThinkGeek/GameStop exclusive toys in the past, they are not as easily located and already are falling prey to scalpers, doubling in price online. Some collectors may not be as keen to pick up the Freddy variant, though, as the yellow and orange sweater is not as well-known or iconic as purple Jason.
These exclusive variants of the 8-bit Freddy and Jason are very cool. Make sure you pick them up from your local GameStop soon, before you are forced to pay up later. If you can only choose one, I recommend going for Jason, as his NES-themed outfit is the more recognizable of the two and its little details make it a must-own.