The Walking Dead Midseason Trailer Finishes the Fight
AMC debuts a new official trailer, "Nightmare."
By Chris Morse

The All-Out War is nearing its end, as the latest trailer from AMC would suggest. It's time for Rick and the survivors to "finish the fight" in the second half of The Walking Dead's 8th season. In the trailer, Negan learns of the group's escape plan and kicks off the hunt to finish them off while the survivors gather at the Hilltop to forge a plan of their own. The extended midseason premiere looks to kick off with a hefty emotional send-off, but it doesn't look like we will get much time to breathe before the war is back in full swing for the Saviors and remaining members of Alexandria, Hilltop, and the Kingdom.
Unlikely alliances and strength in unity seem to be the big takeaways from the trailer as Dwight extends his help to take down Negan and the group commits to sticking together to see this through. The Walking Dead returns on February 25th, 2018. Are you ready for the war to end?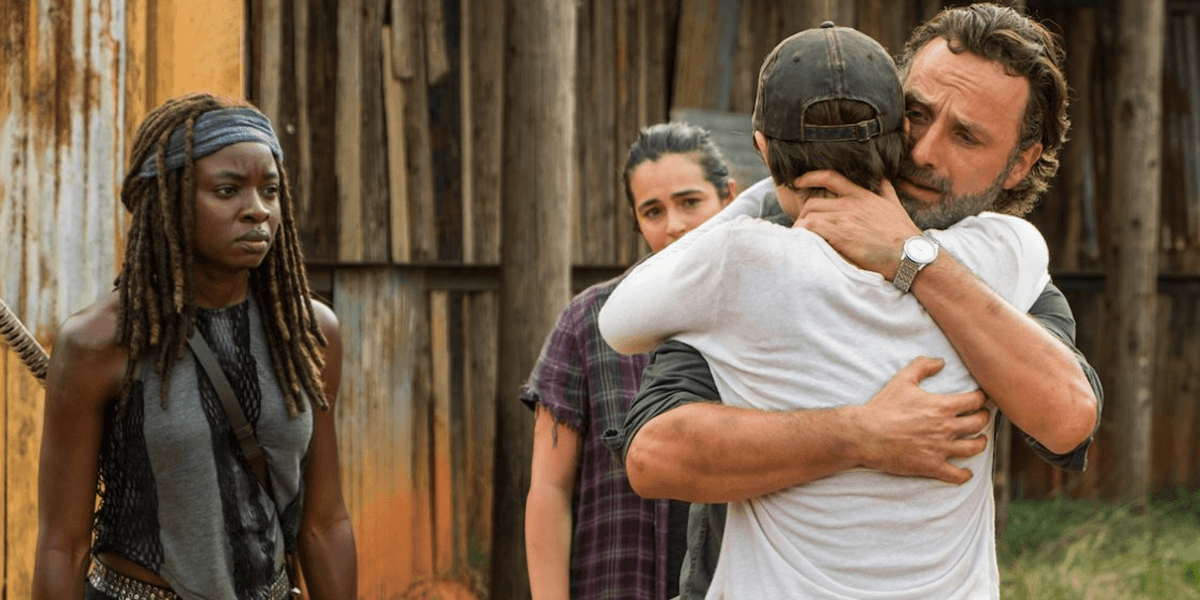 Robert Kirkman Talks About That Death in The Walking Dead
That departure from the comic series has been in the works for a while.
Read More