Official Midseason Premiere Photos for The Walking Dead
We've got a couple of new photos previewing the upcoming premiere.
By Chris Morse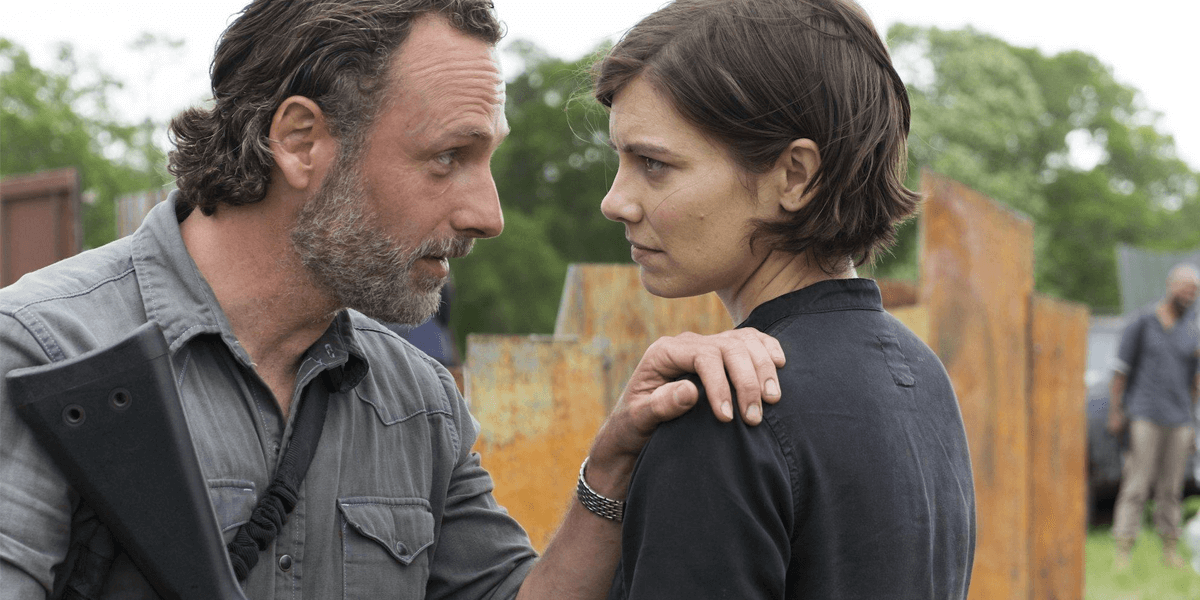 TVLine has released two new official photos for the midseason premiere of The Walking Dead. We last left our Alexandria residents with a whole lot of fires to put out, both literally and figuratively. The group looks to be addressing at least the former in the upcoming extended episode as the first photo shows Rick and Michonne getting to work in the aftermath of Negan's brutal assault on the colony. The longer episode should cover a bit of ground, from Carl's impending departure to getting our group back on track heading into the final stretch of the All-Out War.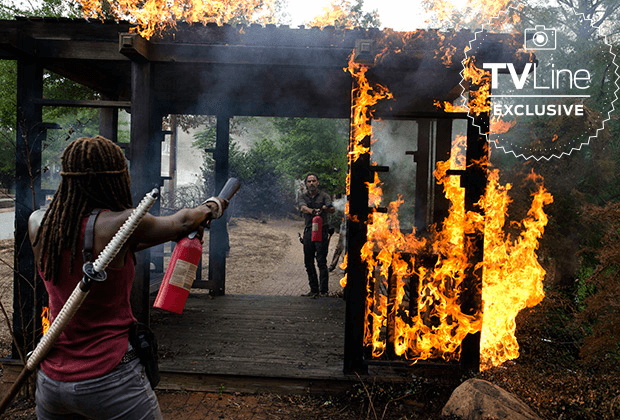 There's not quite as much going on in the second photo on the surface, as it shows Carl penning a letter to someone, but the gravity of his words will likely mean a whole lot to whoever will be reading it. We've got a pretty rare moment coming up, where we have a snapshot of a character who knows they are dying, as do the rest of the characters. How they handle this exit is going to mean a lot for the cast and fans alike, so we're prepared for some pretty hefty emotional moments in the coming 82 minutes.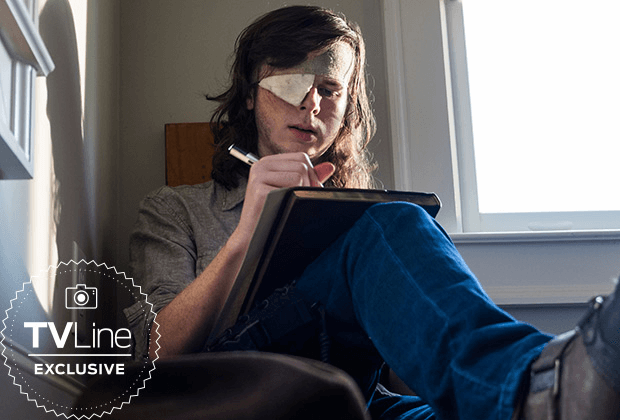 That wraps up this preview for the time being. Catch the midseason premiere of The Walking Dead on February 25th, 2018 and let us know what you think of the new photos.

[relatedArticle-0]