We Dare You to Read from the "Micronomicon"
Check out this micro-sized horror tabletop game in all its glory.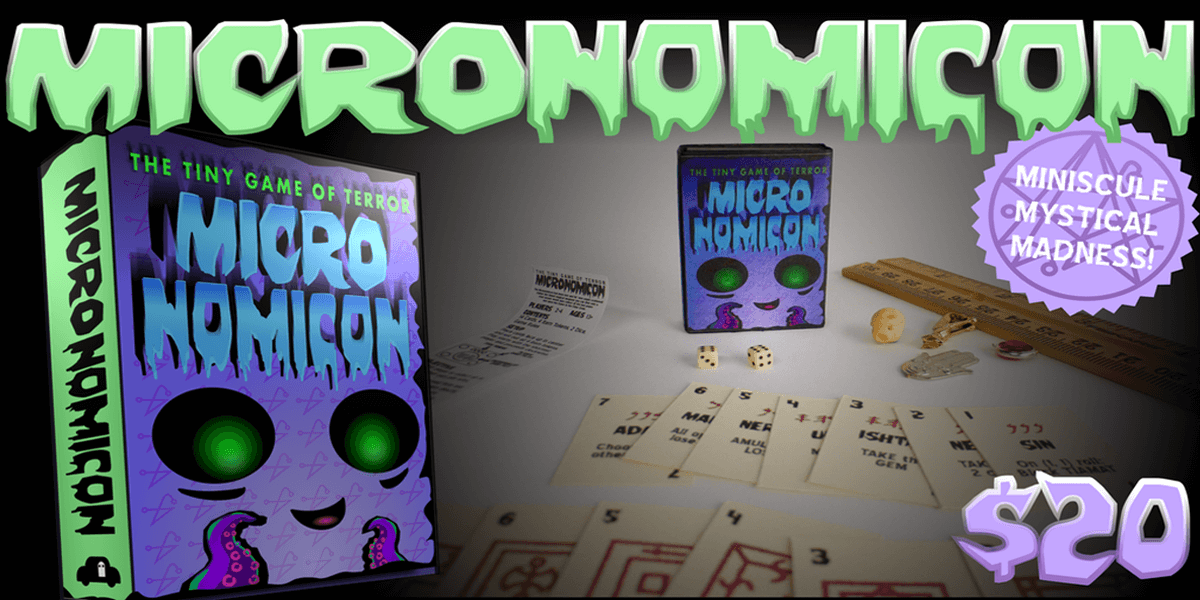 Image via Ghost Taxi / CC BY
---
Do you like horror? How about board games? Interested in an extremely tiny micro-sized horror game you take on the go? Then we've found the perfect game for you: Micrononomicon, the tiny game of terror!
As an avid board gamer, horror fanatic, and Kickstarter Superbacker, I'm always on the look out for that next great sleeper hit to bring to the table on board game night each week. Sometimes, however, I just want a fun little filler game that doesn't take up too much space to sneak into work for my lunch break or play in the car on a long trip. Micronomicon looks like a perfect game to fill that void.
The creators, Ghost Taxi Games, describe the game's premise, "The Micronomicon has been lost and its wee pages scattered! Gather the smallest magical weapons you can find: only a mad wizard would dare collect all of the lost pages and open the seven Gates!" An average game takes only 15 to 20 minutes but will increase with the number of players added (there is no actual player limit). You have to see the size of this game to believe it, it's so much horror packed into such a cute little box!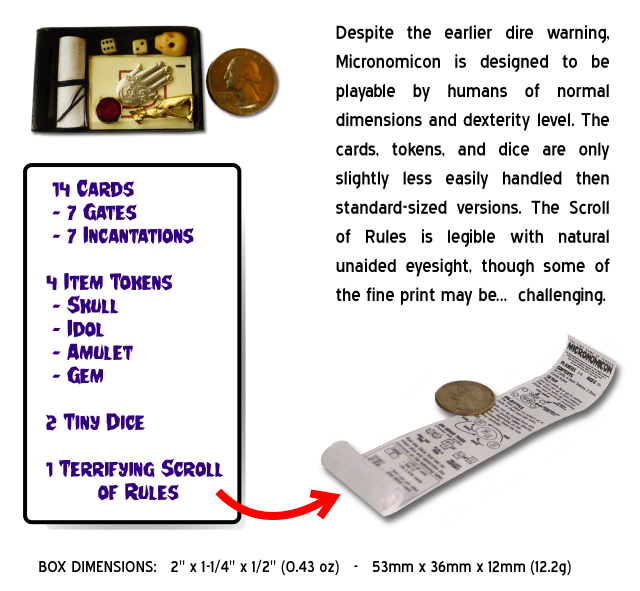 Will you be backing this game? At only $20 plus shipping, how can you go wrong? Let us know if you plan of piecing together the pages of the Micronomicon in the comments section!