It's Okay to Want These It-Themed Tabletop Games
This fantastic lineup from The OP, featuring Monopoly, Clue, and more, will ensure "you'll float too."
By Jay Gervais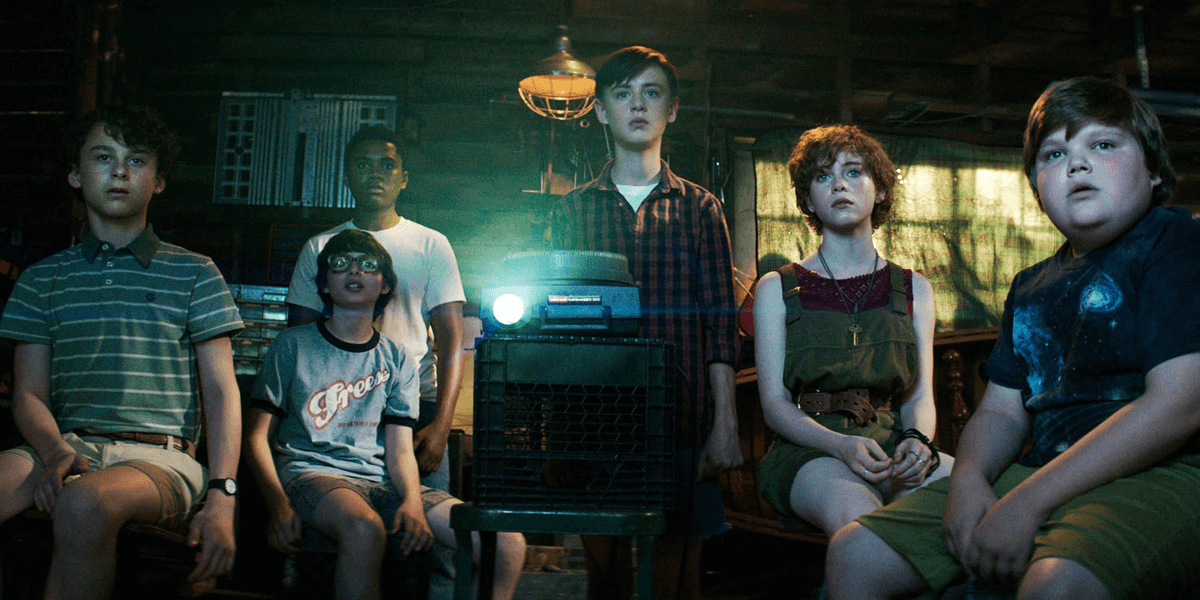 Being celebrated with a series of tabletop game's is 2017's It, thanks to a partnership between Warner Bros. and The Op. The selection includes brand-new It-themed versions of Monopoly, Clue, and a cooperative dice and card game called It: Evil Below. Have a look below for the complete details.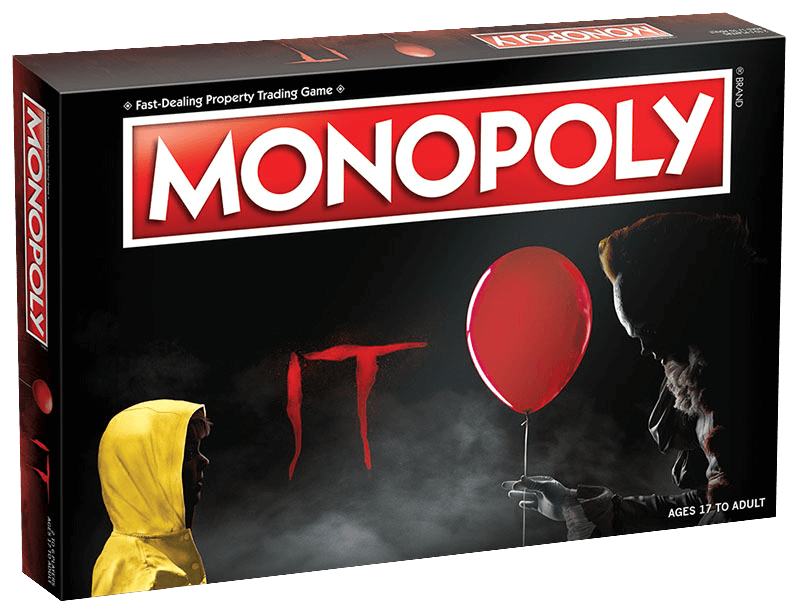 As you can see, the box cover features one of the promotional stills for the first film, which is a reference to the opening moments when George encounters Pennywise. With that said, it seems apparent Monopoly: It will focus on the first chapter in the film series.
Obviously, the town of Derry, Maine is where this board game is set, with properties centered around landmarks and familiar places from the film, such as Pennywise's Cistern and the Derry Sewers. Some of the tokens you can chose to play as include an inhaler, bicycle, and, of course, George's paper boat. Shaking things up are the Encounters and Phenomena cards, which are likely replacing the usual Chance and Community Chest cards seen in the regular version of the hit game.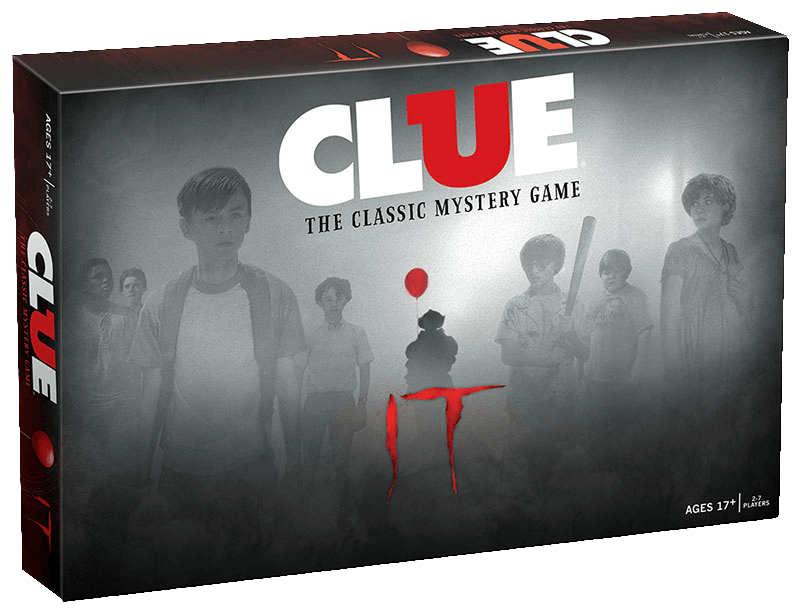 Next up, are you a fan of the classic mystery board game, Clue? Well, now you can own a new version of it centered around the 2017 film. Like Monopoly: It, this one also uses promotional material from the first chapter of the series, so it's reasonable to conclude the first film will be the focus here again.
In any case, Clue: It looks like a fun time as Bill Denbrough and his friends attempt to undermine Pennywise's plan by identifying various items used to lure the town's youth. In the game, you'll travel around to places like 29 Neilbolt Street, the Synagogue, and even the Derry Public Library, all while you avoid red balloons. This is a sweet item if you're a fan of the film and Clue!
Finally, the last item is a dice and card game called It: Evil Below, which challenges members of The Loser's Club to work together to send Pennywise back into hibernation where he belongs. Not too much is known about this item just yet, but we'll keep you posted as we learn more about it.
All three of these items along with other collectibles for this horror franchise are expected to be available throughout 2020. This might seem like a ways away, but as you know, It: Chapter Two is coming in September and is likely to stimulate interest in the franchise well into the new year.
It: Chapter Two brings the Losers' club into adulthood with James McAvoy as Bill, Jay Ryan as Ben, Bill Hader as Richie, Isaiah Mustafa as Mike, Jessica Chastain as Beverly, Andy Bean as Stanley, and last but not least, James Ransone as Eddie. It was also previously announced that Xavier Dolan and Will Beinbrink would be playing the roles of Adrian Mellon and Tom Rogan respectively. Bill Skarsgård is, of course, reprising his role as Pennywise the Dancing Clown.
The film has an expected release date of September 6th, 2019. Andy Muschietti is returning to direct with Gary Dauberman writing the script. Both films are based off the 1986 best-selling novel It by Stephen King, one of his most notable works.