"Dead Hooker in a Trunk" is Discovered on Blu-ray
The debut film by the Soska Sisters finally arrives on Blu-ray, courtesy of HorrorPack.
By Ray Morse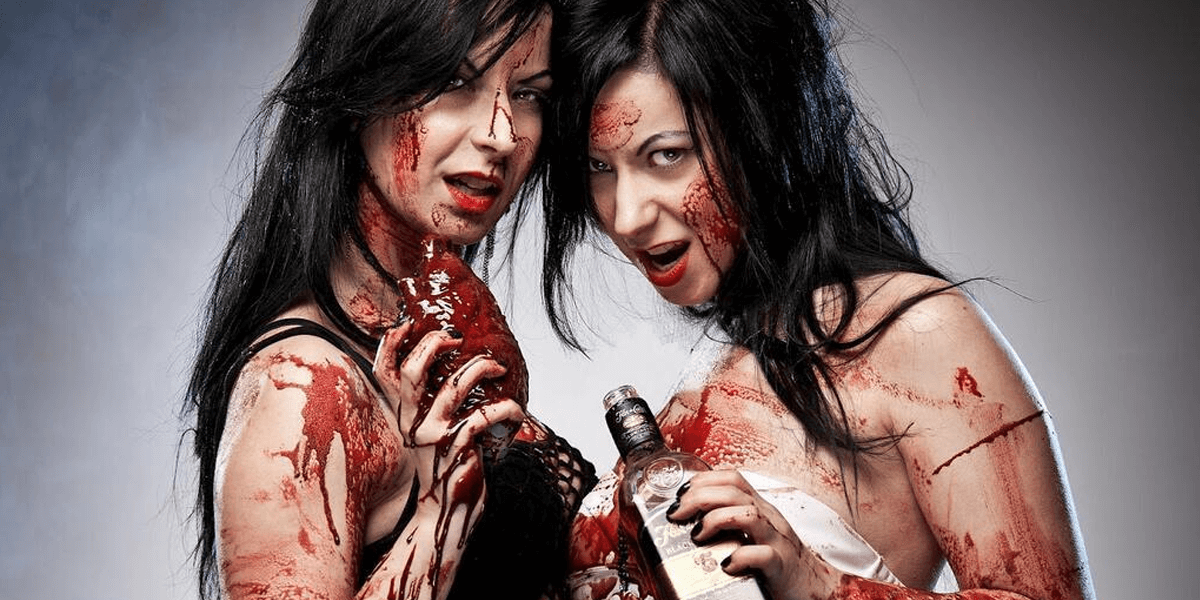 The Soska Sisters might look innocent enough but rest assured that the twin Canadian filmmakers pack a vicious bite with their contributions to the horror genre over the last decade. Showcasing visually-stunning yet unflinchingly-brutal entries like American Mary and See No Evil 2, Jen and Sylvia Soska have carved out quite an impressive display of carnage and mayhem since their 2009 directorial debut, Dead Hooker in a Trunk.
Telling the story of four friends who discover the body of a dead hooker in their trunk and are thrown into their own personal purgatory when they are forced to set aside their differences to fight for their lives against persistent police, a sleazy motel manager, chainsaw wielding triads, a brutal serial killer, and a mysterious cowboy pimp who wants to claim the corpse for his own. Sounds batshit-crazy-amazing, doesn't it? Well, it is!
Exceptionally crafted with the spirit of '70s Grindhouse/exploitation flicks but with a modern-day twist, Dead Hooker in a Trunk kicked in door after door on the festival circuit and was almost immediately presented with "cult classic" status right out the gate by fans and critics alike.
Today, it was announced that Dead Hooker in a Trunk will be available for the first time on Blu-ray, courtesy of the horror movie subscription box HorrorPack, in collaboration with MPI Media and IFC Films. The February 2018 box will contain a limited edition Blu-ray of the Soska sisters' debut film and will include the following special features:
Original Theatrical Version of the film
NEW audio commentary with Directors Jen and Sylvia Soska and frequent collaborator Kevvy
Behind the Scenes Featurette
Deleted and Alternate Scenes
Trailer
The Soskas have since taken to Twitter to share their excitement and appreciation toward the massive fan response:

[blockquote-0][scripttag-0]

This news, along with the release of their debut graphic novel, Kill-Crazy Nymphos Attack, on the horizon, the Twisted Twins continue to kick ass, take names, and break down boundaries for women in film and beyond.