NECA's Nubbins Sawyer Action Figure is Hitchin' a Ride
You might want to give this Hitchhiker a ride into your personal collection.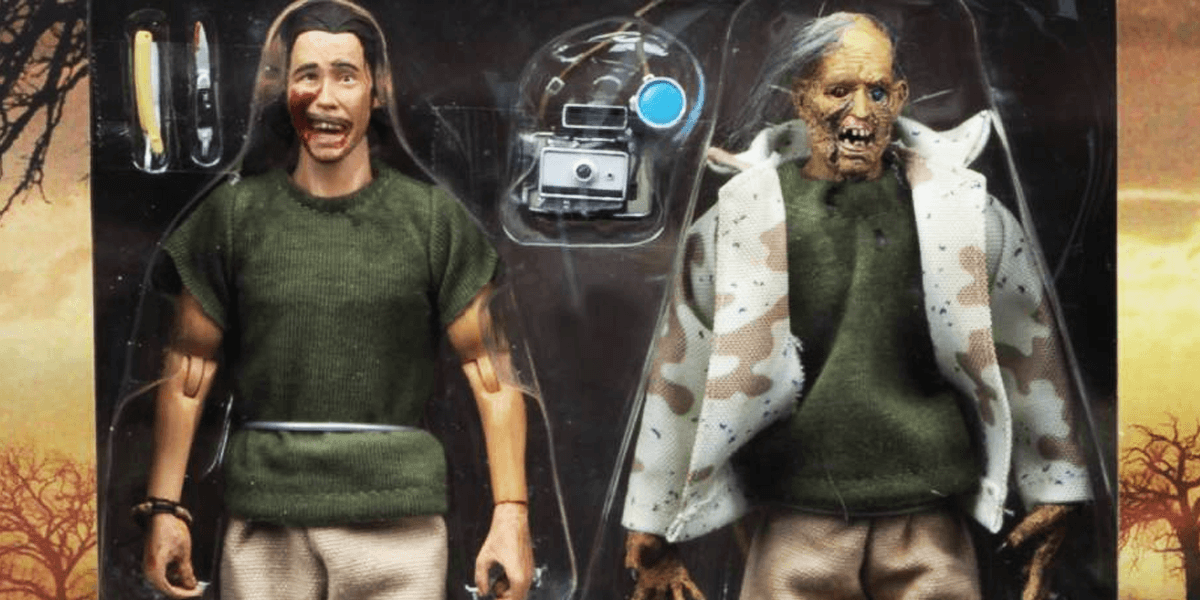 Image via NECA / CC BY
---
NECA has finally revealed the full details of their upcoming Nubbins Sawyer, a.k.a. The Hitchhiker action figure from The Texas Chainsaw Massacre. This devious rider from the original Tobe Hooper horror classic will be part of a special two-figure package along with the corpse version of the character featured in Part II that was used as a macabre puppet by his brother, Chop Top. As described by NECA:
This first appearance of The Hitchhiker from Texas Chainsaw Massacre in our clothed action figure line celebrates the character's circle of "life"! The Hitchhiker (aka Leatherface's brother Nubbins) first appears in the 1974 film, where he meets a gory end. However, his mortal remains return in the second movie as a puppet-like pal carried around by Leatherface's other brother, Chop Top.

This collector's set includes both versions of the character and plenty of accessories. The Hitchhiker is fully articulated and comes with pelt, knife and camera accessories. Dead Nubbins has a bendable wire armature for posing and loops that allow your other TCM figures to "puppet" him. He has synthetic hair and comes with a stand. Figures are approximately 8" tall and come in window box packaging.
The Nubbins 2-Pack has an MSRP of $59.99 USD and is set to release this month. This is definitely an interesting, albeit unexpected surprise that may be worth adding to any horror figure collector's haul.