Fright-Rags Brings Good Guys and "Misery" to Kick off 2018
Check out the latest from Fright-Rags in their 2018 lineup.
By M.T. Bates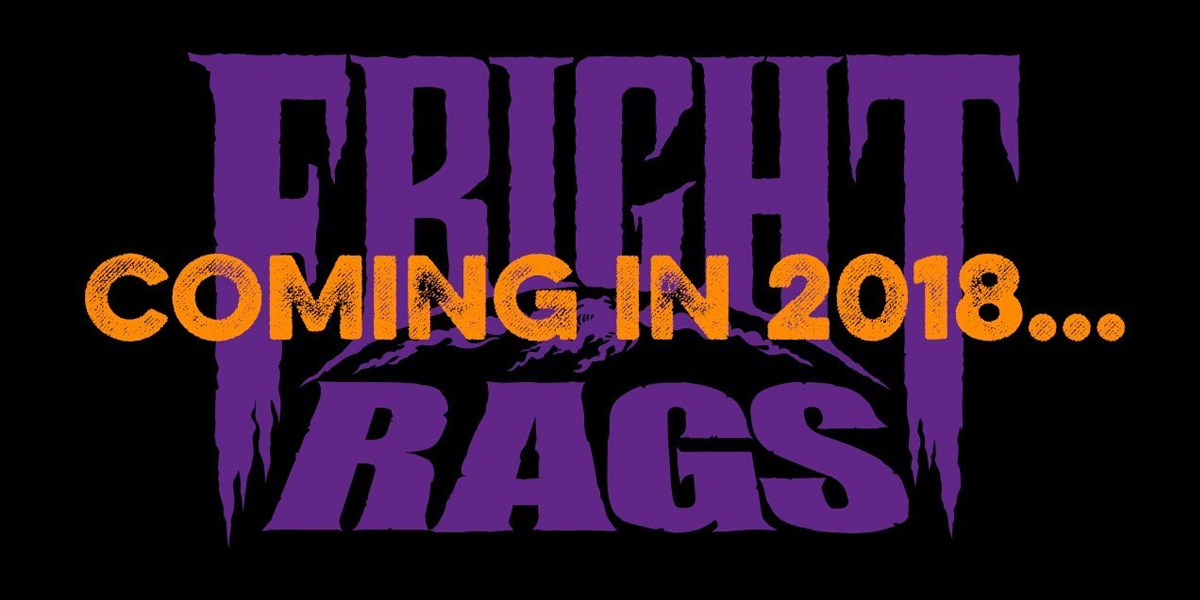 Editor's note: We are not affiliated with Fright-Rags or being paid to endorse their products. We are simply covering the latest from what we think is a great horror vendor.
Fright-Rags is the go-to company for all of your horror apparel needs. Whether you need socks, hoodies, shirts, pajama pants, or enamel pins (still waiting on that Jason Voorhees thong, Ben!), these guys have it all. We will be doing a more in-depth Vendor Spotlight on them in the future but for now, we are just going to look at their latest collection and announcement, the first of 2018.
First announced is a beautiful Misery T-shirt officially licensed by original artist Robert Giusti. Coming January 10th, we don't have to wait long to get our hands on this instant-classic design. Instead of a high-res, sharp image, this design is more of a classic grainy, surreal take and it looks amazing. Any Misery fan will be happy to have this shirt in their collection.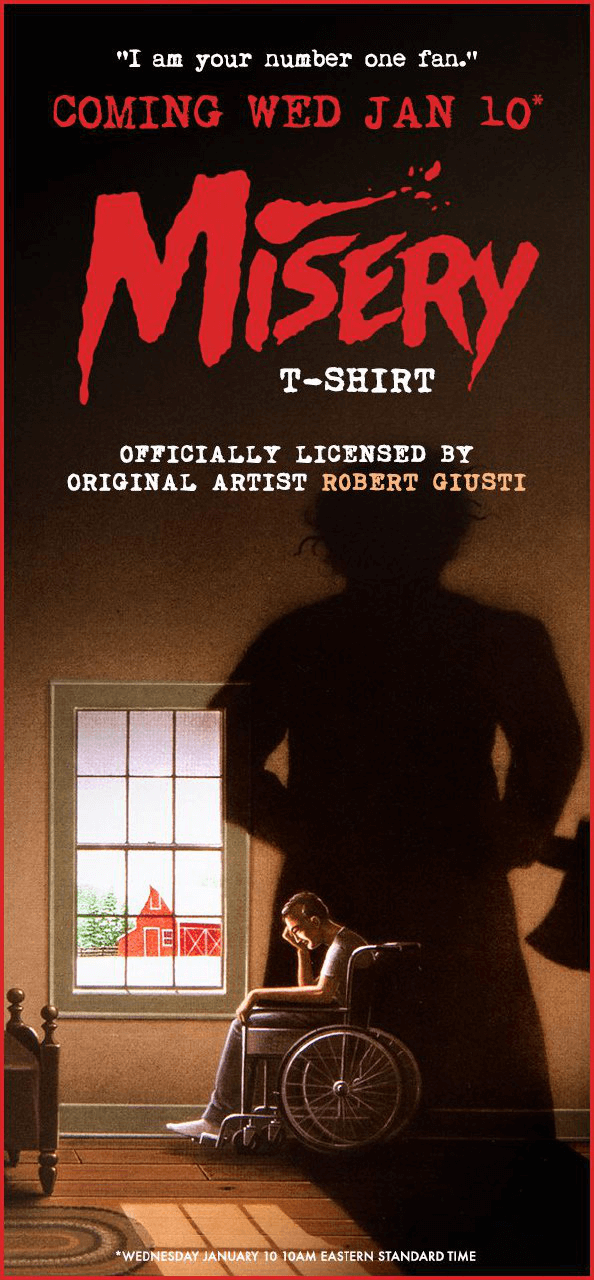 The second announcement is a new Chucky collection coming on January 17th. 4 shirts, 2 pairs of socks, and 5 different enamel pins round out this robust collection. Each of the designs seem to borrow from the first two films, so anyone looking for Curse or Cult designs will have to wait a little longer, but don't let that stop you from browsing this buffet of Chucky goodness!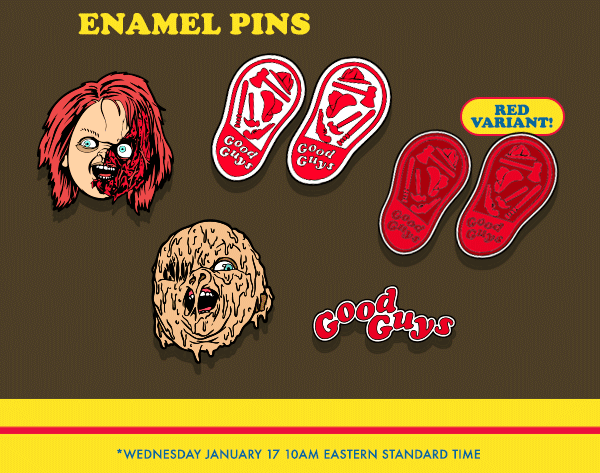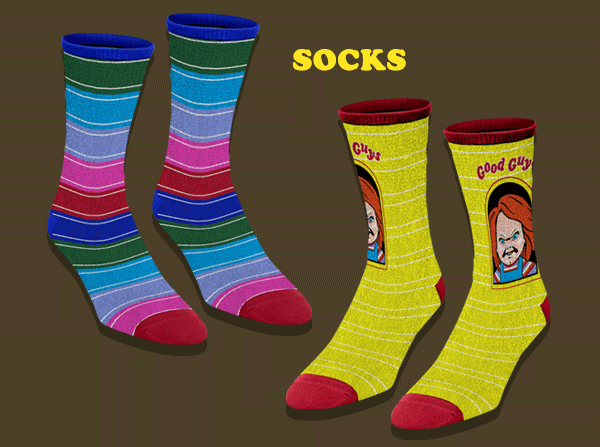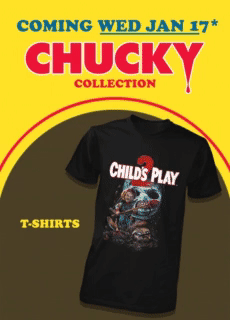 Take a look at the designs for everything and let us know what you think or if you plan on picking up anything when they are released. For more on what's to come from Fright-Rags this year, check out their preview video below.