Shelly Returns in Today's Friday the 13th Game Patch
F13: The Game welcomes a new counselor along with other changes in today's patch.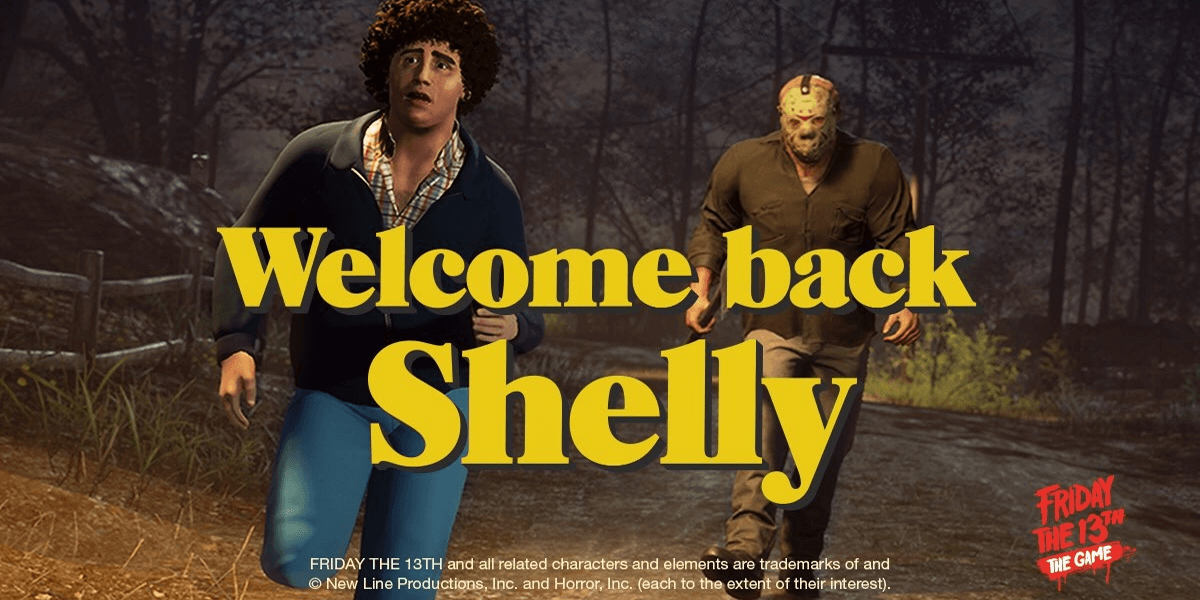 Image via Illfonic / CC BY
---
The previously-reported patch for Friday the 13th: The Game is set to be released today for PC and Playstation 4, with the Xbox One to follow pending certification from Microsoft. In addition to the various glitch fixes and rebalances and the addition of Virtual Cabin 2.0, Illfonic has released details of additional content that will be added right now.
We are getting a new counselor with the return of the fan favorite Shelly Finklestein. His addition as a playable character has been long rumored since the actor who played the Part III jokester, Larry Zerner, posted pictures of himself hanging around the game's mocap studio several months back. Shelly's return was announced via F13: The Game's official Twitter account: "Shelly Finkelstein will be coming back to Camp Crystal Lake to troll his fellow counselors...that is until Jason shows up! Get Shelly for free with the latest patch!" Players will also be getting more clothing options for the Fox and Mitch counselors, who previously had few customization choices.
Veteran players who have maxed out at level 101 will be excited to know that the promised level cap increase to 150 is also included in today's patch. As you continue to work your way towards the new max level, Illfonic has added additional unlocks along the way, most likely new counselor clothes and color variants. We are also getting two brand-new free grab kills for Jason that only need to be unlocked via CP. Digital players will also be happy to know that those bloody variant Jason skins obtained by physical purchasers will finally be made available for free to all owners of the game. These should have been available to everyone at the same time, but better late than never.
Illfonic has also announced a series of special holiday events as detailed below:
- December 18th to 23rd: The chances of receving rare and epic perks will be substantially increased. Make sure to save up your CP before you roll those perks.
- December 23rd to 27th: The chances of finding both Pamela and Tommy Tapes will be substantially increased.
- December 27th to January 2nd: Illfonic will be running 2x CP. They went on to specify that the 2x will only be on what you earn in a match and NOT the CP bonus for reaching a new level.
Lastly, while not coming out with today's patch, Illfonic's community manager has given us some more details on the upcoming single player mode, or "Offline Bots." Pick your Jason, your map, number of counselors, and the counselor difficulty level ranging from Easy to Hard. Bot counselors will act just like real players: they will hide, repair vehicles, attempt to call the cops, and ultimately escape to varying degrees depending on the difficulty. This mode will be perfect for new players to get a feel for playing Jason, veteran players to practice with different Jasons, or sadistic players just looking to have some fun in their spare time.
Are you excited for the return of Shelly? How about the new changes such as the level increase or offline bots? Let us know in the comments!