Fresh Blood: Rocky Rhoades Pictures & Fame Cinema
A creator spotlight on two independent horror filmmakers from rural Pennsylvania doing it right.
Fresh Blood is a series where we take a look at rising independent horror filmmakers. Dead Entertainment receives no payment from the creators who are featured in these columns. We are just fans of what they've accomplished thus far. If you or someone you know would like to be featured in a future installment of Fresh Blood, please reach out to the website staff.
Author's Note: For the sake of transparency the article's author would like to disclose that he has a personal relationship with one of the filmmakers featured in this article, having known him for many years. Despite this, he approached the material with an unbiased attitude, judging the works based strictly on their merits.

The town of Meadville, Pennsylvania was my home for over ten years. I can tell you from experience that it is a small, unremarkable place with little to do besides go to the bar or the local movie theatre. As such it came as a complete surprise when I heard though friends that the little town I left behind had given birth to a new independent horror filmmaking scene. The leaders of this scene, Taylor "Rocky" Rhoades and Jacob Perrett, have both spent the last year making some short horror films worthy of your time and attention.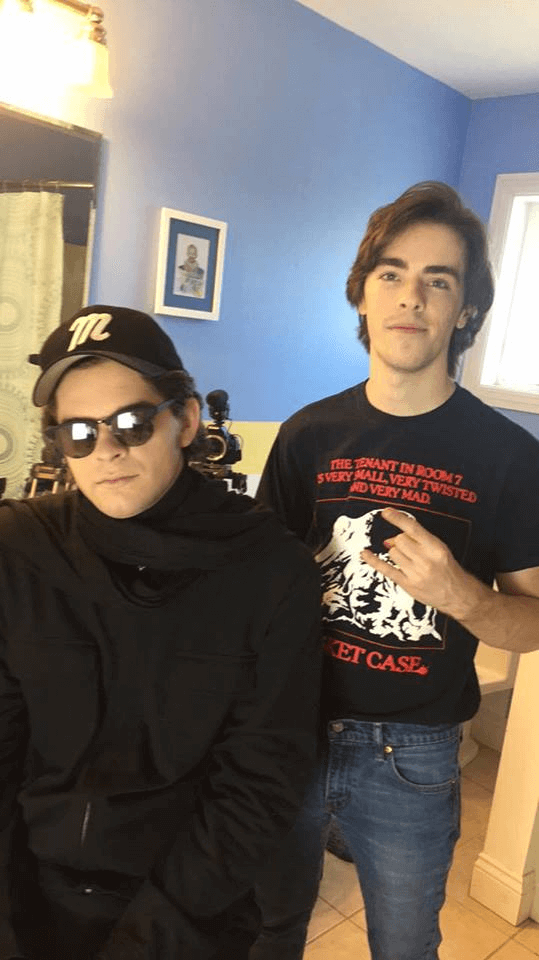 During the week, Taylor is a manager at the local movie theatre. Jacob is a film major at Edinboro University and marketing associate at the Academy Theatre, while also running a YouTube channel. In their spare time the duo are pursuing their dream of creating entertaining horror cinema for the masses. The two friends collaborate together extensivley, often trading the roles of director, producer, writer, and actor. Taylor releases his films under the Rocky Rhoades Pictures banner, while Jacob's is Fame Cinema. Regardless of the brand, the movies that arrive through this partnership are entertaining and well-written.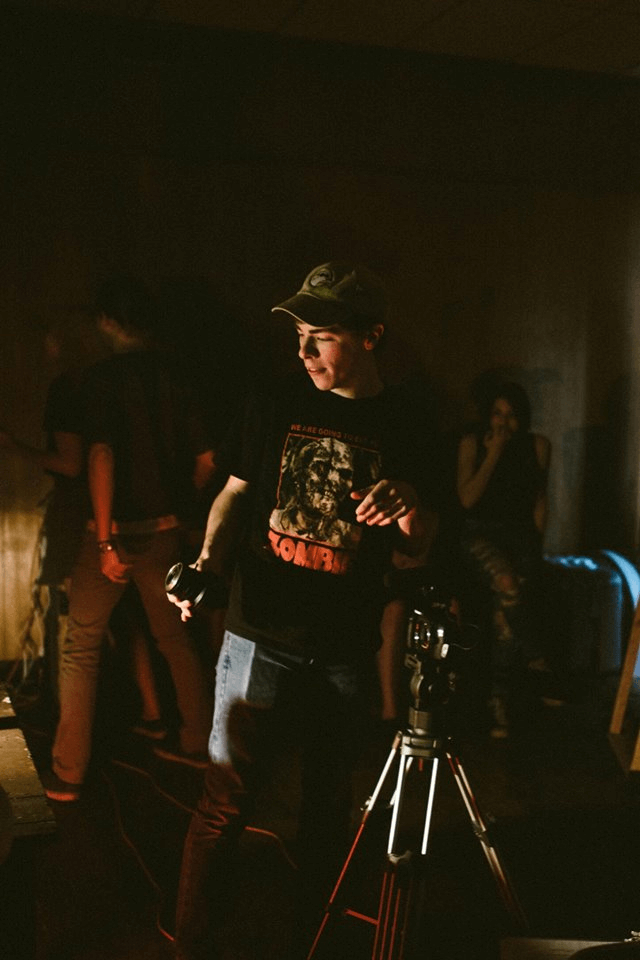 Jacob Perrett grew up with a love of the Nightmare of Elm Street franchise after being introduced to it by his father. This love for horror culminated during his senior year of high school when Jacob wrote and shot a short film called Planet of the Dead. It premiered to a sold out crowd at The Movies at Meadville in 2015. He followed this up the next year with another sold out showing of his film Eye of the Serpent. Things truly began to take off after meeting his partner in crime, Taylor.
"My films really started to excel however upon meeting Taylor Rhoades. We both share a love for the horror genre, among other things. He's a fantastic actor and can play almost any role I write."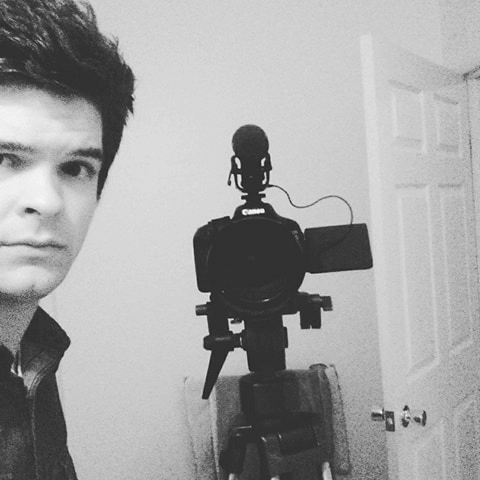 Taylor "Rocky" Rhoades' story is much the same. He grew up with a love of all things horror thanks to his dad. Taylor found inspiration in the form of Sam Raimi's The Evil Dead and how an aspiring director and his friends drove out into the woods and just made a great movie. Taylor's first independent film Pig Hill, shot in 2016, is based on a local urban legend of mutant pig people said to reside in the outskirts of town. Taylor also wrote and directed the pair's first collaboration, Papercuts, in January of this year. It was a match made in Hell. Since then, they have gone on to make ten films together in twelve months.
"Being that I have always wanted to be a filmmaker, being in a place where we're constantly [making horror shorts] is just so fantastic."

Despite the cancellation of their first full-length feature film following an unsucessful Kickstarter this year, Rhoades and Perrett aren't letting that get them down. They have immedietly bounced back with a trilogy of 1980's styled horror shorts. The first of these is my personal favorite, Incubus. Written & directed by Perrett and starring Rhodes, Incubus tells the story of a porn star who believes he is transforming into a vampire. The second film of the trilogy coming out on December 15th called Night of the Sitter, which they describe as "an adult episode of Goosebumps." I will make sure to add a link when it is available. Once the final short has been released, they plan on editing the three movies into an anthology, fulfilling their goal of creating a feature-length film.
Their most recent collaboration is Happy Go Lucky. It is a holiday horror film directed by Rhoades and starring Perrett as a man pushed to the edge by his cheating ex-girlfriend. He pretends that everything is okay even as his sanity slips before finally seeking revenge on those who wronged him. It is worth a watch and is legitimately creepy by the end.
Taylor Rhoades and Jacob Perrett are two talented filmmakers pursuing their dreams. They come from relatively humble backgrounds yet both have a deeply creative energy. I think Jacob may have said it best when he described his reasoning behind his brand's name:
"Fame Cinema was inspired by a Hinder song I listened to a lot while growing up, it was about a kid who drops everything in pursuit of fame...Fame Cinema is basically the relentless pursuit of what you want the most."
Building upon this idea, Taylor added:
"...the films that we make are incredible. What we do is stuff that I've dreamed about doing for I would say 10 years...I'm doing what I've always wanted to do with Jacob, he's helped me find a love in acting and trying to become a better filmmaker."
Recommendations:
1. Night of the Sitter (link coming soon)
A jock is tricked into babysitting the younger brother of the popular girl at school, but not everything is as it seems.
2. Incubus
The tale of a porn star set during the 1980s who believes he is slowly turning into a vampire.
3. For Her
A dark take on a classic love story inspired by director Perrett's real-life break up at the time.
4. Happy Go Lucky
A man seeks revenge on his cheating ex-girlfriend and brother during the holiday season.
5. Pig Hill: The Rocky Cut
A young couple on a camping trip soon discover that the urban legend of the Pig People is all too real.
Links to Support:
Rocky Rhoades Pictures Official YouTube Channel
Rocky Rhoades Pictures Official Facebook
Jacob Speaks - Official YouTube of Fame Cinema