Friday The 13th: Killer Puzzle, Isometric Mayhem!
Jason slashes on to your mobile phone early next year.
By M.T. Bates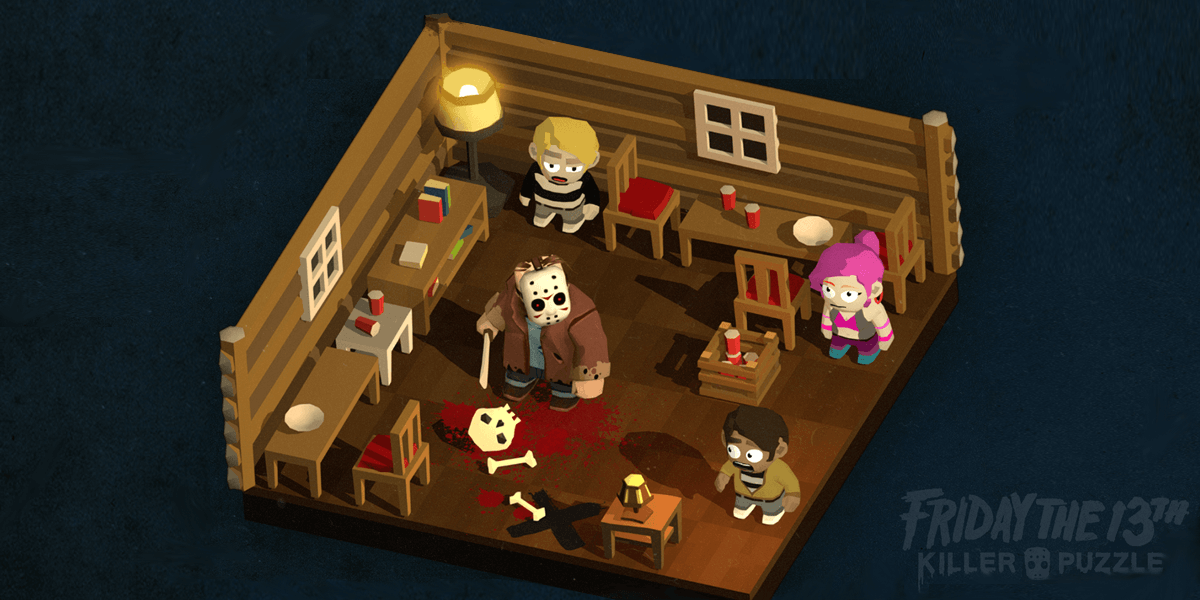 By now you have probably heard about the new mobile game, Friday the 13th: Killer Puzzle, an isometric puzzle game from Blue Wizard Digital which is pretty much a successor to their popular Slayaway Camp game.
This is a blocky puzzle game that sees you (the player) moving around Jason on top of an isometric map trying to kill all the counselors in that room. Killing them can be done by just mowing them down or forcing them into environmental kills. There will also be reflex-based "Kill Scenes" as you progress which sound like quick time events.
Details have emerged showing us some of the Jason skins, weapons, and more. With a release slated for early 2018, you can be sure horror fans are eager to get their hands on this fun little game. It's nice to see so many horror properties shining lately in the video game world. Between Friday the 13th: The Game, Leatherface, Michael Myers, and Freddy all being in Dead by Daylight, and these horror icons also making an appearance in the latest Mortal Kombat game, fans are getting more today than in the last 20 years. Hopefully there is more to come for us!
For more info on the game, check out the game's website. Are you looking forward to committing puzzle based murder in the palm of your hands, or is the art style and gameplay not your thing? Sound off below and let us know what you think.