Horror Site Owner Too Lazy to Write Anything During Vacation
Our big cheese and editor-in-chief has decided to go fishing indefinitely.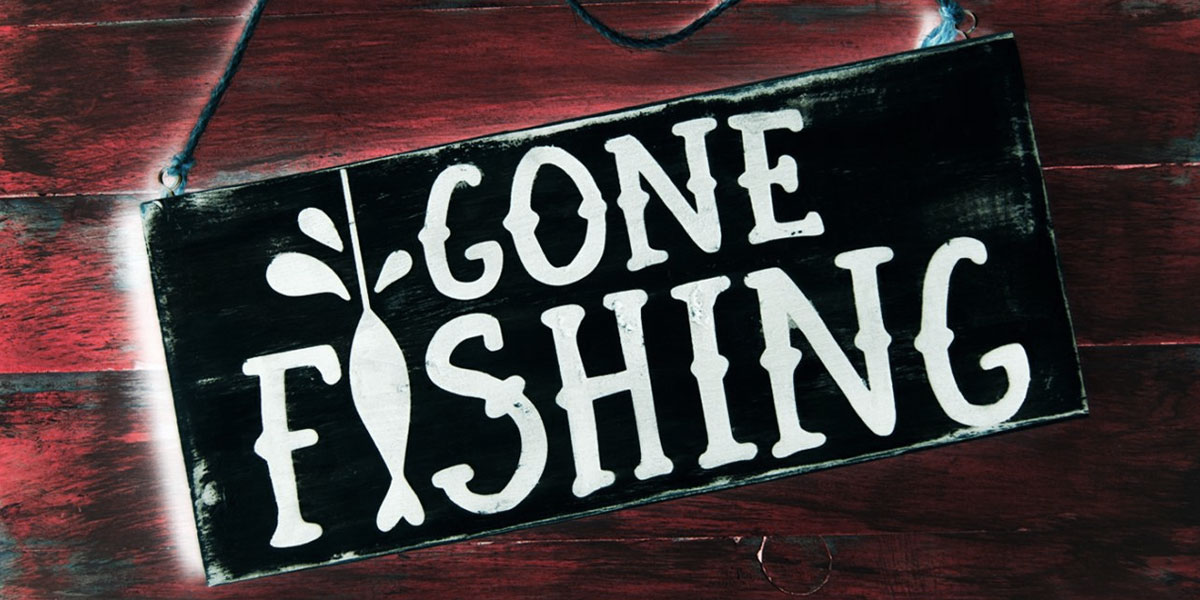 The Rotting Corpse is a weekly satire column dedicated to poking fun at our many horror favorites. For daily horror news and updates, be sure to check out the Dead Entertainment home page.
---
In what can only be described as a serious lack of effort during his scheduled vacation days, site owner and editor-in-chief Chris Morse has decided to skip on his usual weekly reporting duties in favor of some much-needed rest and relaxation. Donning a silly fisherman getup and a Bass Pro Shops ball cap, our lead writer placed a "Gone Fishing" sign on his office door to notify everyone of his plans and then set out to some undisclosed location to cast his spinning reel in some water.
During his absence, Morse put Senior Contributor Jay Gervais in charge of assigning the Dead Entertainment team members various work details. Thus far, he has not been successful in this endeavor. Where do we even begin? How about we start with site contributor L.B. Lubomski, who was tasked with completing Part 2 of his Raccoon City series, which has seemingly been bumped to the side in favor of binging countless hours of Fallout 76, all while sitting in an extremely uncomfortable skeleton-themed armchair, an item that is clearly contributing to irreparable back injuries.
The situation doesn't look much brighter for the rest of the team either. Michelle Kaotic, another site contributor, indicated she would be unavailable after suffering from post-traumatic stress disorder following a mission in Maneater (read our review) in which she had to slaughter numerous baby seals. Yes, she is still playing that game despite reviewing it back in May.
As for M.T. Bates, his important duties of raising an infant and being assigned to reviewing terrible movies such as Blade: The Iron Cross (read our review) has finally broken him to the point of emotional and physical exhaustion. Thankfully, fellow staff member Ray Morse completed a wellness check on him earlier this week and ensured he was, in fact, still alive. Speaking of which, Ray remains in a state of indolence despite his so-called commitment to finishing the Resident Evil 2 remake by year's end, which he set as his New Year's Resolution for 2020.
At press time, a boat that was rented out to Chris Morse was found empty along the Jersey Shore. Was our site owner eaten alive by a deadly great white shark? Or perhaps he ran into an emergency and desperately swam to shore? In any case, Dead Entertainment is probably doomed to an existence of never being updated until the server expires in a couple years. Stay tuned for updates?