Top 10 Binge-Worthy Horror Franchises to Get You Through the Pandemic
Maybe it's not the best idea to watch Contagion right now, but there is plenty of other great horror to help get you through your days at home.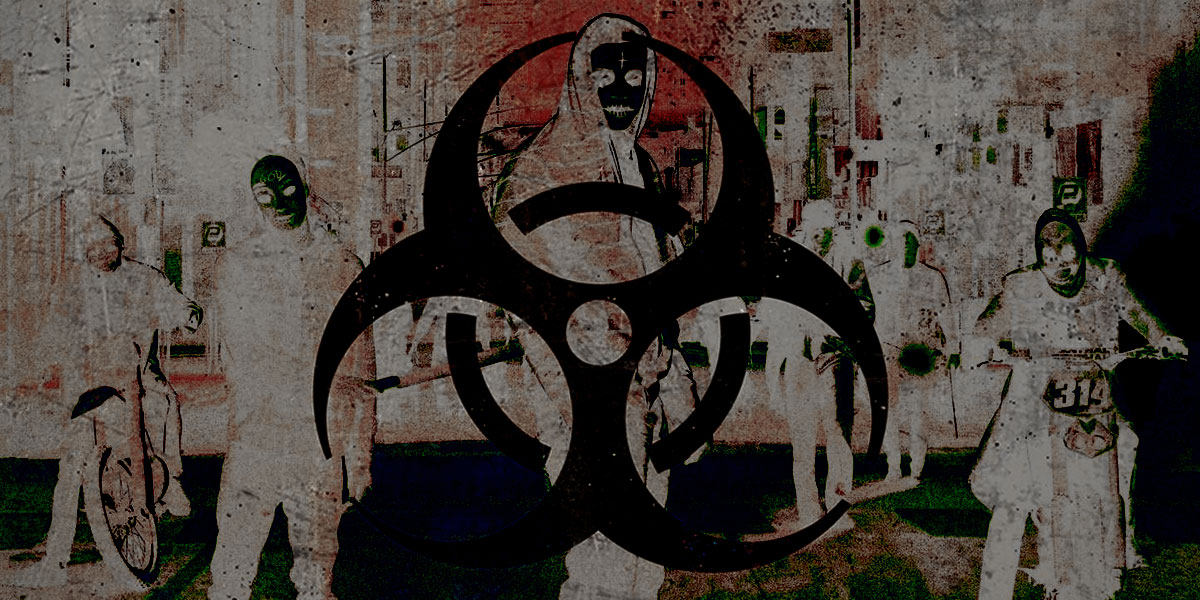 During these uncertain times with many being instructed to stay home, it is the perfect opportunity to binge-watch some of your favorite horror franchises. When a horror movie happens to be a hit, it's no surprise to see studios offering up numerous sequels and spinoffs in hopes of capitalizing on all the buzz. With streaming services such as Amazon Prime, Shudder, and Netflix all currently offering free trials, it is even more convenient to find one or more of a franchise's offerings to view while you remain indoors.
Although I am sure there are many more than the 10 I will be including in this list, the following are my favorite go-to horror franchises when I have to spend time at home. Whether you are checking these films out for the first time or simply revisiting old favorites, these genre staples are sure to give you plenty of scares to get you through another day of self-quarantine.
10. Final Destination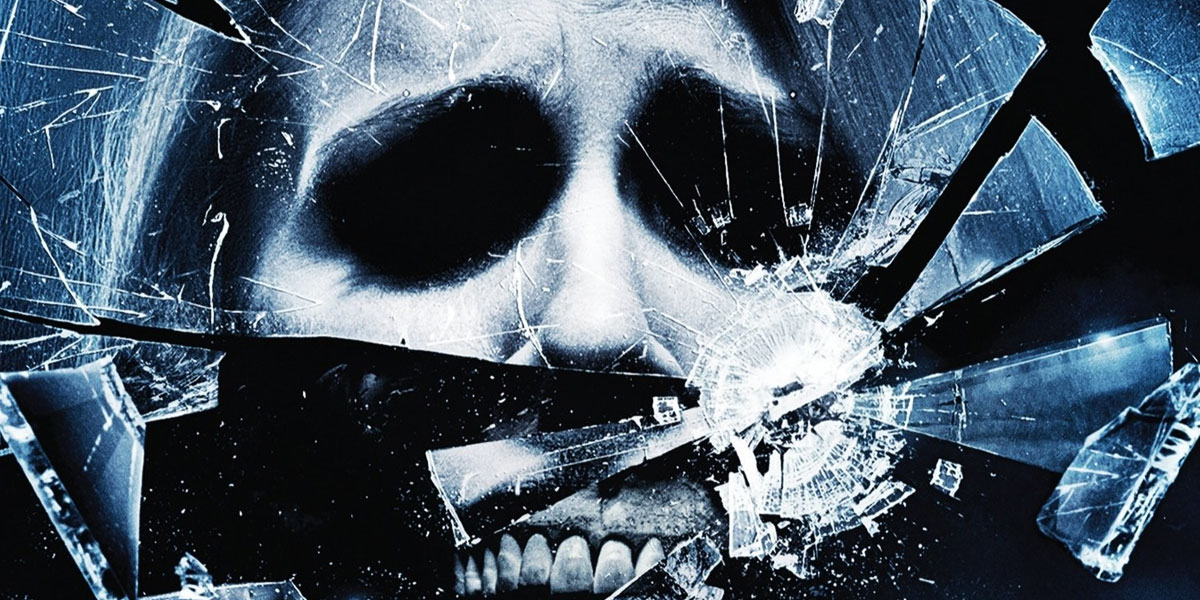 In 2000, James Wong directed his first contribution to the franchise that features inventive yet bloody kills as characters attempt to cheat death. Since Final Destination hit the big screen, there have been 4 sequels, 2 comic books, and 9 novels. We've all seen the memes in which drivers avoid following a lumber truck on the highway. The franchise doesn't necessarily boast a 5-star cast of actors or stellar script writing at any point, but the kills still make for entertaining viewing.
9. Insidious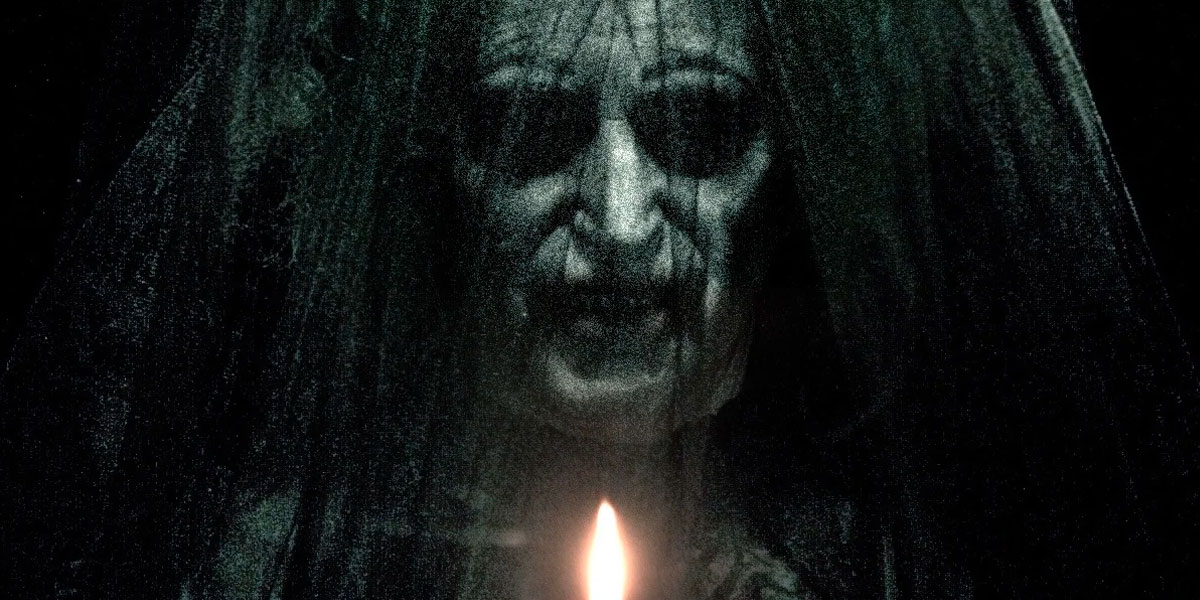 The first James Wan and Leigh Whannell written/directed pieces of work on my list is Insidious, which has so far spawned three sequels. Starring Patrick Wilson and Lin Shaye, the film dabbled with the supernatural. Grossing over $539 million overall, the four-film franchise produced some quality jump scares, creepy effects, and outstanding performances by Shaye as the psychic who uses her skill to rescue those visited by demonic forces.
8. The Conjuring Universe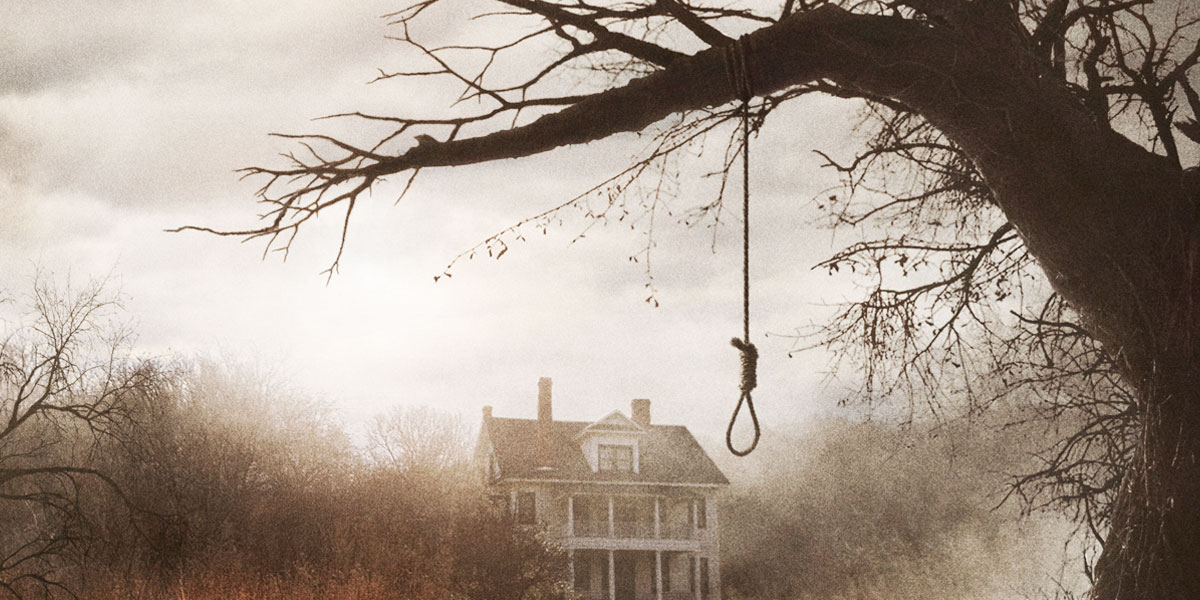 What started out as a simple movie telling the story of Ed and Lorraine Warren has spawned 8 films in total, with 2 more in production, and earned more than $1.9 billion at the box office, becoming one of the highest-grossing horror franchises ever. The Conjuring, Annabelle, The Nun, and The Curse of La Llorona have all followed the concepts of demonic possession, the supernatural, and the unexplained.
In multiple films, Patrick Wilson and Vera Farmiga have portrayed the Warrens, famous for their paranormal experiences and collection of possessed items. One of those items, Annabelle, has had her own trio of films, with rumors swirling about a possible fourth happening at some point. The Nun, which tells the story of Valek, the demon haunting the Warrens in The Conjuring 2, is expected to get a sequel as well. The film universe features special effects and jump scares, and is said to be based on true events from the Warrens' own case files.
7. Hellraiser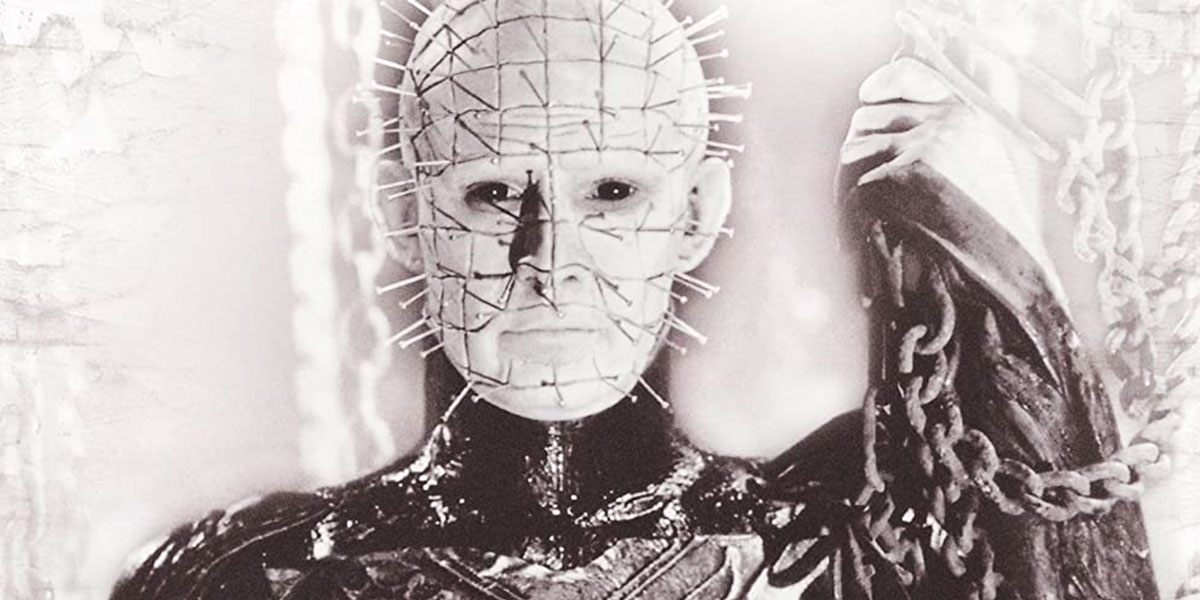 Introducing audiences to Pinhead, Clive Barker's novella The Hellbound Heart inspired a franchise consisting of 10 films, books, comics, and countless collectibles. The movies focus on a puzzle box that, when solved, opens a portal to Hell from which a group of grotesque individuals appear and steal souls. Doug Bradley has appeared in eight installments as Pinhead, the lead Cenobite armed with fan-favorite catchphrases and, like his namesake, pins covering his ghostly face. Rumors have it that another sequel is in the works, but without Bradley as Pinhead, it sadly will be difficult to win over many diehard fans.
6. Texas Chainsaw Massacre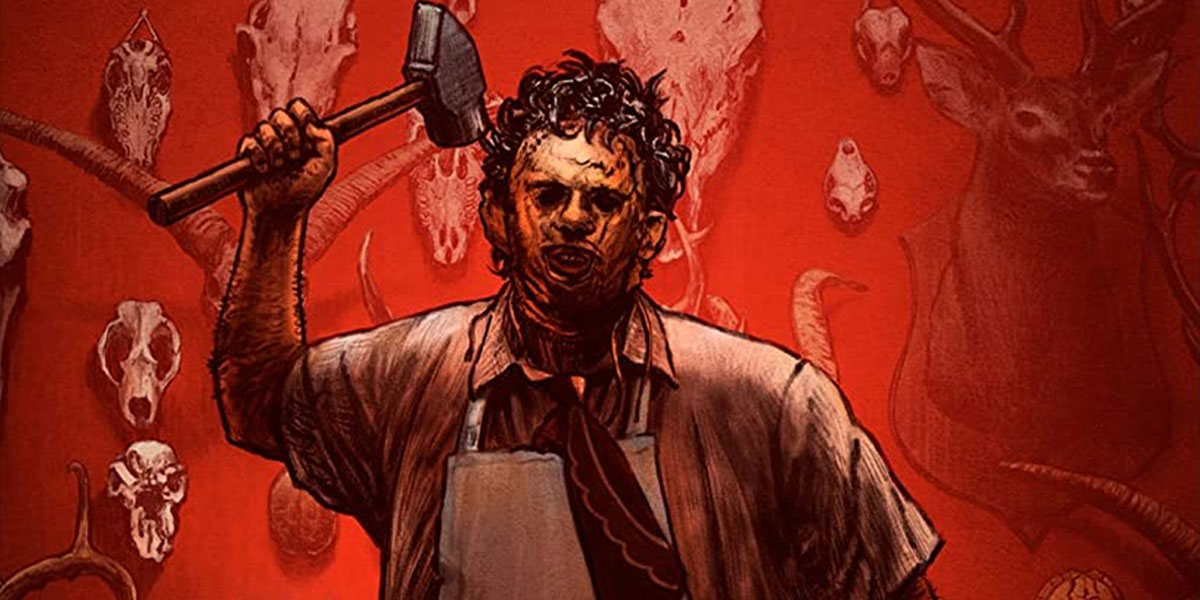 I couldn't have a top 10 binge list without the Texas Chainsaw Massacre franchise. From Edwin Neal to Gunnar Hansen, the original film still holds up today as it did back in 1974. Leatherface, the chainsaw wielding maniac, earned his spot along with other horror icons and remains there to this day. The franchise would ultimately produce 7 sequels (including remakes), comics, a video game adaptation, and a large merchandise line. Personally, when I binge this franchise, I stop after the second installment. Bill Moseley with his iconic catchphrases gives the second film a lighter, comical side, but the kills are still striking and overall entertaining. While many have donned the mask made of flesh over the years, Gunnar remains the best Leatherface in my view.
5. Paranormal Activity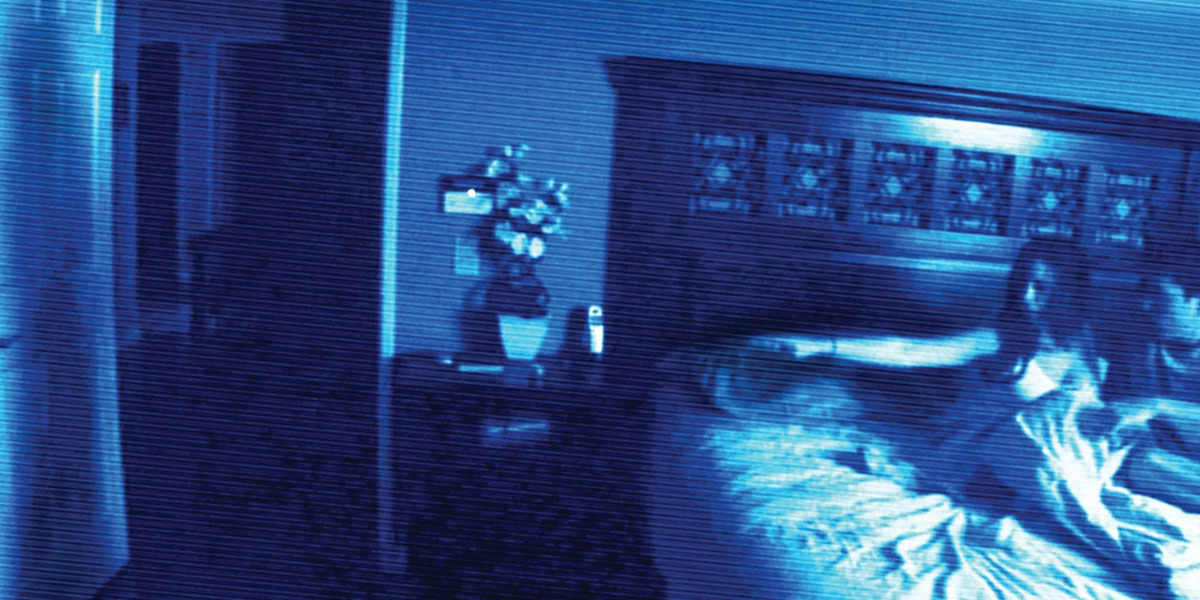 When you suspect your house may be haunted, what do you do? That's right, set up numerous security cameras in your home in hopes of capturing the entity. In 2009, the first film of the Paranormal Activity franchise was released, which features a young couple who experiences strange happenings in their house. With alternate endings, the film explores 21 days of their life together. Promoted as a found-footage series, the first three of the six films work backwards in the timeline. Currently, a seventh untitled film is said to be set for a 2021 release. Despite meager budgets, the franchise has earned over $890 million worldwide. The series also released a digital comic book in 2009 and a video game in 2017.
4. A Nightmare on Elm Street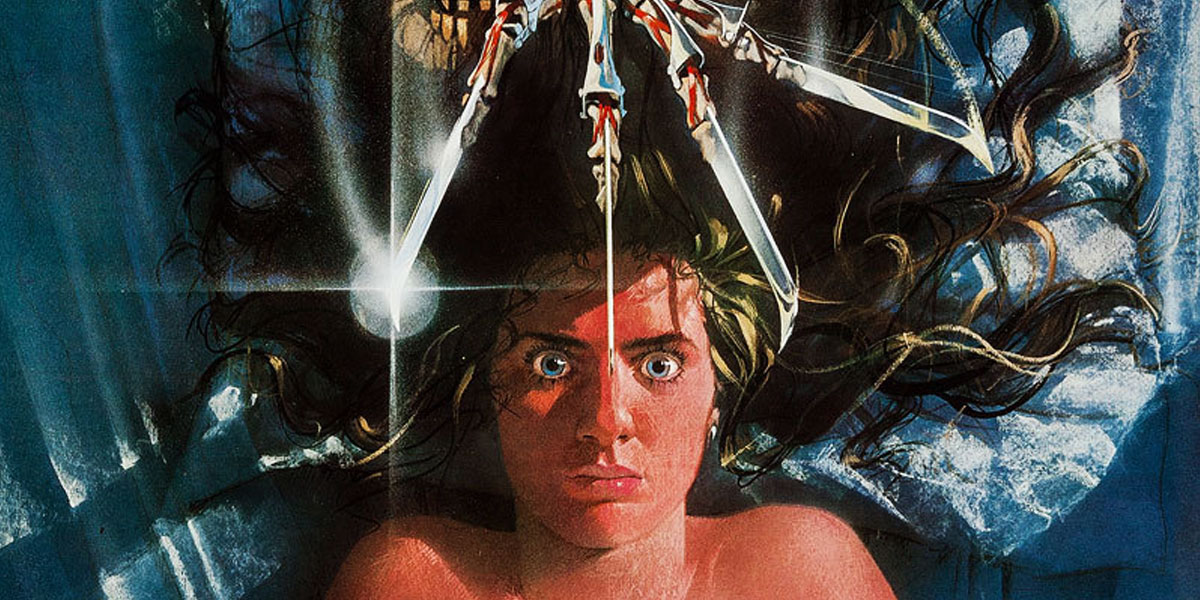 Wes Craven's creation that catapulted Robert Englund into stardom as Freddy Krueger has become one of the most recognizable franchises in the horror genre. With a hand of blades and burned body, this maniac gets you while you're sleeping. Nine films, television appearances, novels, comic books, and countless collectibles have made this franchise one of the most beloved in the genre. Not to mention the teaming up of both Freddy and Jason Voorhees in one of the most anticipated collaborations of the 2000s. If you were a kid growing up in the '80s, you would have seen at least one of these films at some point. The skipping children jingle is embedded in your childhood memories, reminding you to stay awake or Freddy will get you. Of the many slasher films, Freddy and the Nightmare on Elm Street films remain among my all-time favorites.
3. Hatchet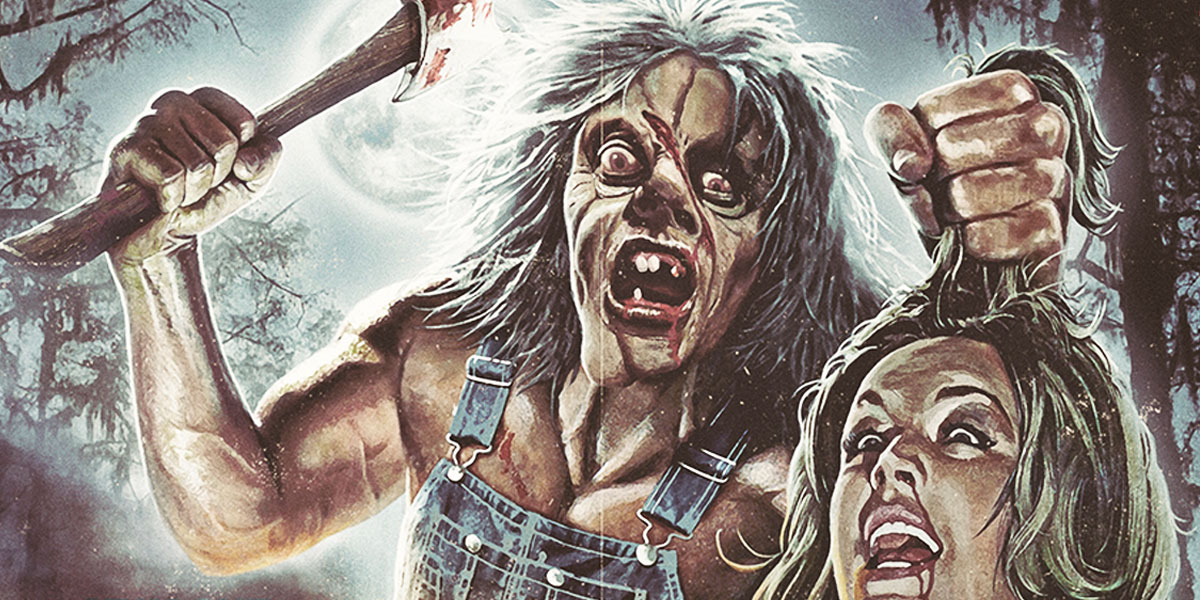 In 2006, a young writer-director named Adam Green revitalized Kane Hodder's career by casting him as the disfigured swamp killer Victor Crowley in the first film of his Hatchet franchise. With over-the-top kills and copious amounts of blood and gore, paired with just the right amount of appropriately placed comedic moments, the franchise has become a fan favorite.
Three sequels, numerous comic books, merchandise, and recently announced new figures coming out later this year, it is a great series to binge-watch while on lockdown. My two favorites of the series are, of course, the first film as well as the most recent, Victor Crowley. Green has said during livestreams that there are plans for a fifth movie, although at this time nothing is in production and there is no exact date as to when fans can expect a release.
2. The Purge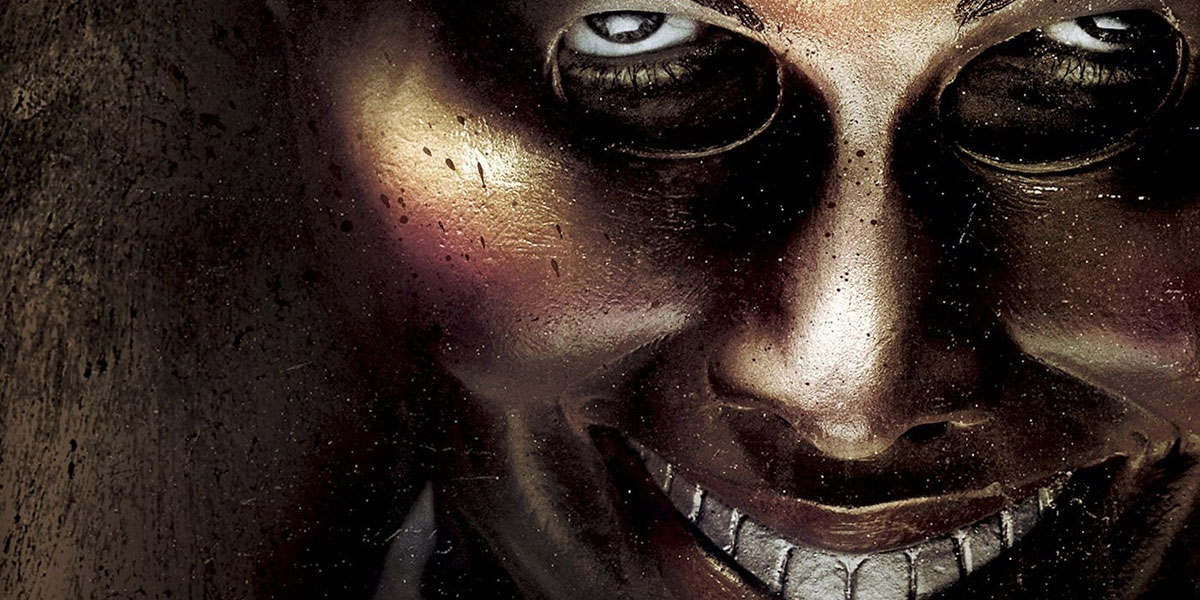 Can you imagine 12 continuous hours of crime without consequence? James DeMonaco did and created The Purge, which first debuted in 2013. The premise is centered on a dystopian America where the crime rate is at an all-time low, thanks to that one night a year in which people can release the beast and rid their aggression on victims without facing legal charges. Three sequels have been released, along with merchandise and a TV series that recently wrapped up its second season. You can read our reviews and discussion on those episodes right here.
The first film was set in March 2022 and focused on a family trapped in their home, while subsequent installments moved out onto the streets as some fight for survival and to protest the government for sanctioning the annual event. The Forever Purge (rumored title) is tentatively set for release this summer as creator DeMonaco states, "it's a great way to end it all." The franchise boasts a minimal production budget of $35.5 million, yet has grossed over $446 million at the box office. Between the films and TV series, this has become one of my favorite franchises to binge-watch.
1. Saw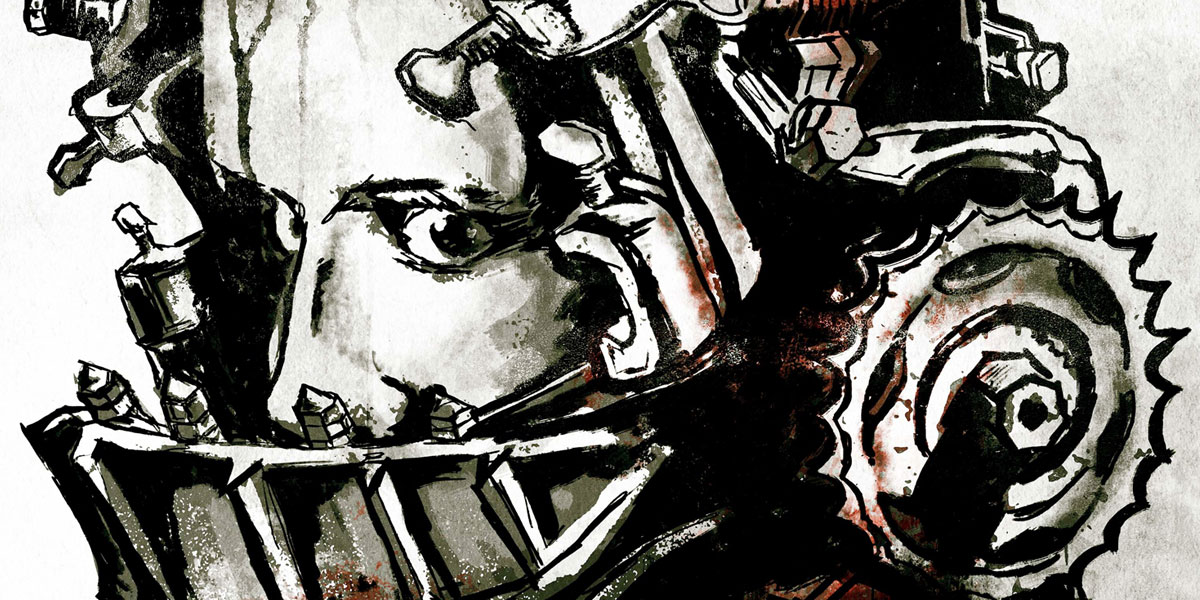 Cherish your life. How much blood will you shed? These are some of the catchy taglines of a franchise created by James Wan and Leigh Whannell. Saw began as a short film in 2003. After getting the green light, a feature film version was released in 2004. The movie focuses on two men, Leigh being one of them, chained by the leg in a dirty bathroom setting. Racing against the clock and puzzles, they realize the only way they can escape is to saw their own legs off.
In 2010, the series was placed in the Guinness World Records as the "Most Successful Horror Franchise," with box office numbers grossing over $1 billion. Since then, there have been eight films, theme park rides, a video game, a fan film universe, and countless collectibles and other merchandise.
The Saw series follows the intricate trap building of John Kramer/Jigsaw (Tobin Bell) and his protégés, Amanda Young (Shawnee Smith) and Mark Hoffman (Costas Mandylor). Despite the films being seen by some as torture porn, John Kramer forces people to make the choice if they in fact want to live or die. In 2017, the film Jigsaw was released and takes place 10 years after the death of John Kramer. With twists that tie back into the first film, it unfortunately wasn't enough to rank as one of the best in the franchise. Despite unfavorable critic reviews, it was a success at the box office, earning more than $102 million.
Word came last year that Chris Rock was producing a "Saw-inspired" film titled Spiral, which was set to be released next month. However, due to the COVID-19 situation, it has been removed from the schedule and awaits being given a new date at some point in the future. The Saw franchise has become my overall go-to binge-watching series when I just can't find anything else to watch.
---
While there have been countless horror franchises over the last few decades, these are always on my playlist. Which ones do you binge-watch that you would recommend to our readers? Share your picks with the community in the comments below or on social media.