Todd McFarlane's Probably-Never-Happening Spawn Film Apparently Loses Academy Award-Winning Writer
This ridiculous project hits another rough spot thanks to the departure of some unknown, acclaimed writer.
By Jay Gervais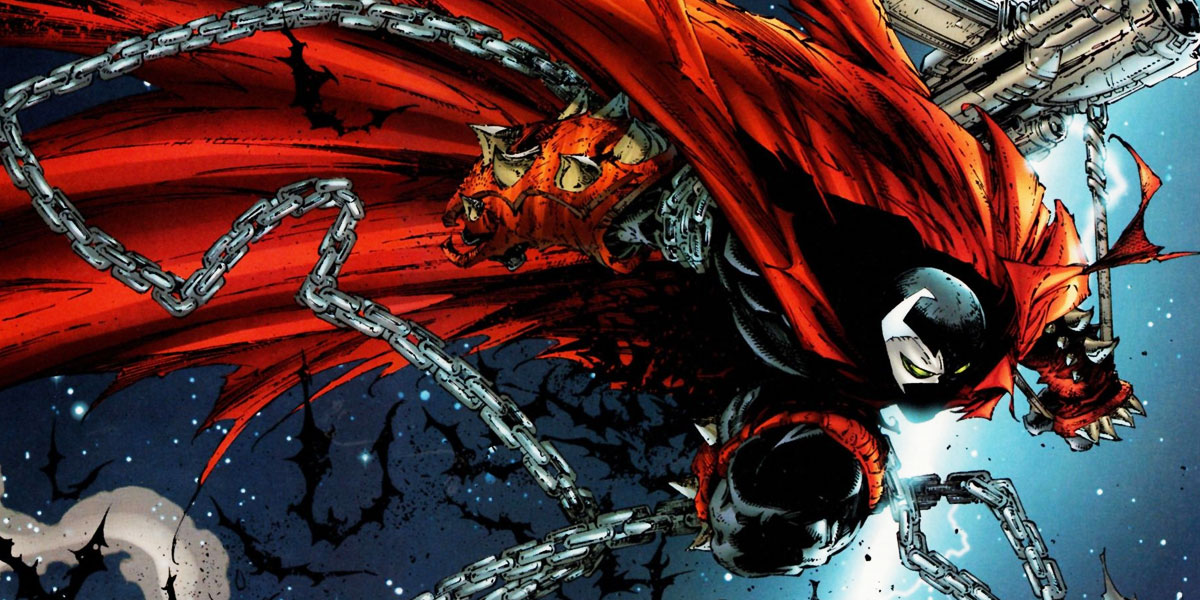 With all due credit, Todd McFarlane is a well-respected industry veteran who knows more than a thing or two about comic book writing and artistry. He is mostly known for creating the anti-hero character Spawn, and his efforts working with Marvel Comics (notably the Spider-Man franchise) helped put him on the map and contributed to his very successful career in this industry.
However, the details surrounding his proposed Spawn film have been utterly ridiculous up until this point. Not only does McFarlane want to direct, which would be his first time helming a feature film, but he's also demanding his own screenplay be used and requesting a budget of $20 million to bring this absurd, probably-never-happening film to fruition. His only reasonable demand is rooting for an R-rating, as anyone familiar enough with the source material would agree with and see as a good call.
Now, it looks as though the film has lost some unknown, acclaimed writer. In an interview with Shoryuken, McFarlane mentioned, "Last week I got some discouraging news; we had an academy award-winning guy who was going to do the movie with us, but he fell off." At first glance, his comment could be misconstrued as referring to actor Jamie Foxx, who is set to play Spawn/Al Simmons in this film and is in fact an award-winning actor–Foxx won Best Actor for his role as Ray Charles in 2004's Ray. However, this matter was clarified by ComicBook.com, revealing that Foxx is still on board for the leading role.
"We had people willing to fund the movie as long as we had this guy attached but schedules were conflicting, and things had to change," added McFarlane. "That's how close we are to getting this thing off the ground." Well, it appears as though there were investors interested in committing, so long as this mysterious writer was attached, but that doesn't seem to be the case any longer. His latter comment about the project almost getting off the ground is probably unfounded and more smoke and mirrors to keep the hope alive among fans and those who have been following along.
Anyway, that doesn't mean this wouldn't be a fun film to see regardless, but let's face it: the one person stopping all of this from happening has been McFarlane himself, thanks to his absurd terms and refusal to budge on any of them. On another note, must it be another live-action film? Given the success of Netflix's Castlevania adaptation, wouldn't another animated series be a much more affordable and realistic endeavor to pursue instead? A budget of $20 million might give such a project a better chance of getting off the ground than his other proposal.
Of course, I'd love to be proven wrong on my claims of this film never happening in its current form, but this project has me quipping a play on an old saying: more talk, less action. Do you share our sentiments or think Todd McFarlane deserves the benefit of the doubt? We'd love to hear some thoughts on this whole situation in the comments below or on any of our social media accounts! Stay tuned for the latest news on Spawn and plenty more here at Dead Entertainment.