Our First Look at Marvel and Sony's Morbius Film May Come Next Week
Reports are indicating the first official trailer for the movie could arrive the week of January 12th.
By M.T. Bates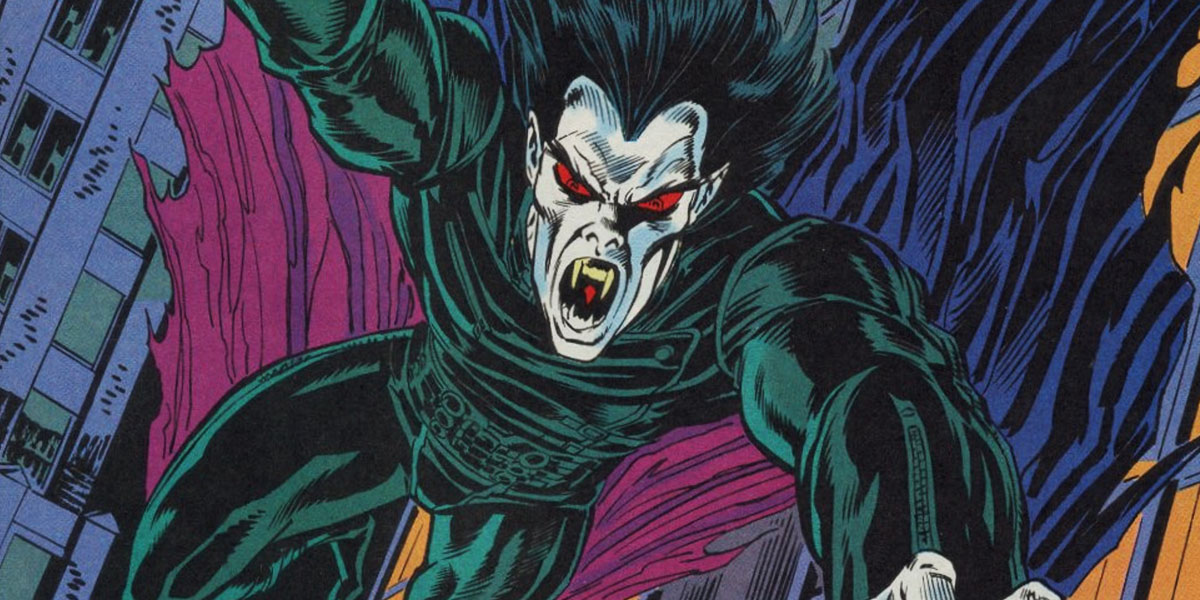 Not much is known regarding the debut film of Marvel's resident bloodsucker, Morbius, but it sure looks like we will be getting our first look sooner rather than later. It has been reported that the first trailer for the film has been rated PG and is clocking in at 2 minutes and 31 seconds, which is a good indication it is ready to drop. According to the report, the preview should debut online the week of January 12th.
With the release of Sony's Bad Boys for Life next week, it makes sense to attach the first teaser for the latest Marvel offering from the studio. The movie is still a long way off with a July 31st release date, but there is no better way to build some hype than to drop a trailer to kick off the new year.
The film stars Jared Leto as the part-time villain/part-time hero, Morbius, the living vampire. Most notably, though, is his history with Spider-Man, and to a degree, Venom. Obviously there is no evidence that either character will be featured or even mentioned, but it is always a possibility when all of the characters are under one roof.
Morbius tends to lean towards the darker elements and aspects of the Marvel universe more than anything, which is fitting given he is a vampire. Having befriended and teamed up with the likes of Werewolf by Night, Man-Thing, Ghost Rider, and even Doctor Strange in the comics, it is safe to say the horror elements should be front and center when we finally get our first look, hopefully next week.
The upcoming film adaptation will follow the same basic premise as the comic, which tells the story of Michael Morbius, a scientist with a rare and fatal blood disease who attempts to cure himself with a serum derived from vampire bats. Naturally, this does not work as expected and he soon develops pale skin and a thirst for human blood. Sound familiar? He has all your typical vampire powers, but he does go out of his way to use his powers for good, ultimately feeding on only those who deserve to die.
The cast of Morbius also includes Adria Arjona (Emerald City, True Detective) as Martine Bancroft, the fiancé of our leading character, Matt Smith (Doctor Who, The Crown) in a key role that has not been revealed at this time, and Tyrese Gibson (Fast & Furious franchise), also in a role that is still under wraps.
Daniel Espinosa is directing a screenplay written by Burk Sharpless and Matt Sazama. The film will hit theaters on July 31st, 2020. Follow Dead Entertainment for more updates on this project ahead.