Analysis: Evil Dead's Sam Raimi May Be Directing Doctor Strange in the Multiverse of Madness
The planned horror tone of the sequel was in doubt following the exit of director Scott Derrickson due to creative differences with Marvel Studios.
By Chris Morse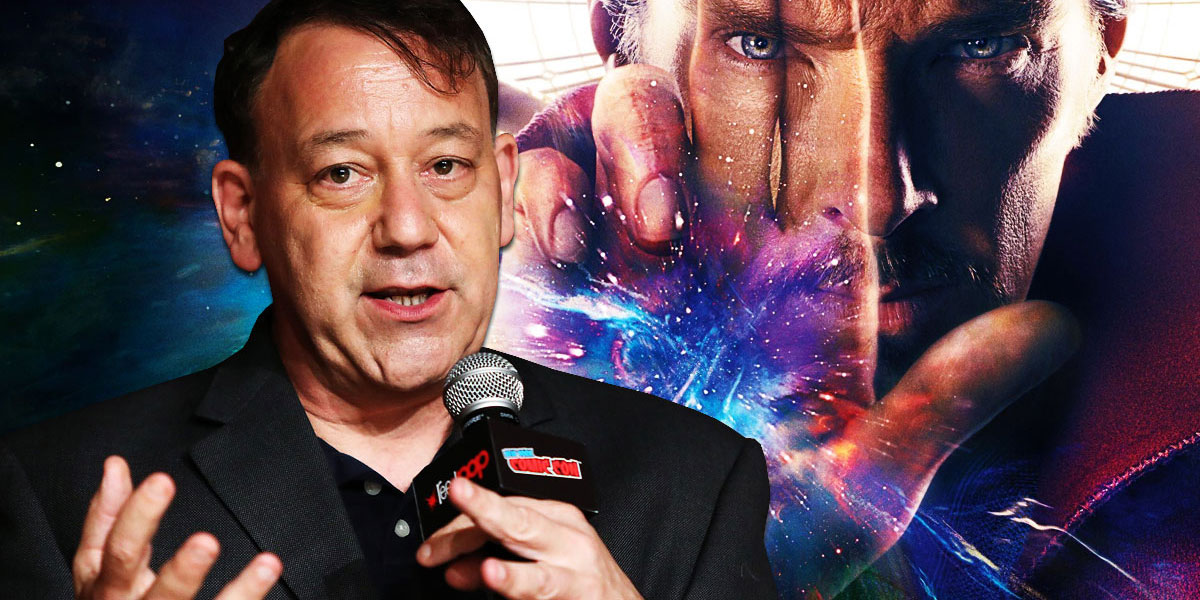 Update 2/7/2020: A new story from The Hollywood Reporter indicates that a new writer has boarded the project in Michael Waldron, who is showrunner of Disney+'s upcoming Loki series. The below article has been updated to reflect this information.
The upcoming sequel to Doctor Strange (well, the script at least) has garnered plenty of early buzz for being darker in tone than what you would expect from a Marvel Studios film, featuring horror-inspired elements befitting a potential appearance from Nightmare, a villain who might give even Freddy Krueger a nightmare or two. Earlier this month, however, news that director Scott Derrickson had departed the project cast doubt on whether this refreshing new vision would happen after all, since the filmmaker brought with him horror genre experience lacking elsewhere behind the camera across the MCU.
Now, interestingly, news has surfaced via a report on Variety that the Evil Dead franchise's very own Sam Raimi is in talks to direct Doctor Strange in the Multiverse of Madness. Just when we thought Marvel might be pulling back on the horror-tinged tone of the film after parting ways with Derrickson due to creative differences, the studio has offered us a sigh of relief by potentially tapping a filmmaker who is no stranger to both horror and big-budget projects. Assuming this becomes official in the near future, we have to admire the studio's commitment to the vision for this sequel, which popular fan speculation suggests may take us into the dark recesses of the Dream Dimension.
Having Raimi direct this movie also opens the door for a few potential cameos, namely an appearance from Bruce Campbell or perhaps the iconic Delta, which dates back to The Evil Dead and has found its way into every other major project the director has shot over the years. Even if all the horror talk regarding the Doctor Strange sequel ends up being a bit overblown in the end, fans can at least count on an Easter egg or two like the above to keep things interesting.
Either way, Raimi has an even bigger genre resume than Derrickson did and that certainly bodes well for the project's likelihood of offering some scares. Marvel Studios' Kevin Feige recently went on record to state that while he wouldn't say Multiverse of Madness is a horror film, fans could expect some sequences that are legitimately scary but in a fun way. Considering this movie will be taking place in the world of the Avengers and Spider-Man, it would be silly to expect anything too gory or horrific but having a little taste of the genre present throughout this movie would certainly be welcome.
It sounds like a fair middle ground like that is what fans should reasonably anticipate from the film, especially if Raimi's hiring as director becomes a done deal in the coming days. It's also worth mentioning that Derrickson will still be involved in the project as an executive producer, even though Michael Waldron is now taking over writing duties from relative newcomer Jade Bartlett. All in all, even as a fan of both horror and the MCU, this news has reignited my interest in the movie. Derrickson's exit earlier this month felt like a big blow to the film's potential, but Raimi being in talks to take his place is just the right mix of surprising and exciting. Just like that, we can get right back to imagining the possibilities.
Doctor Strange in the Multiverse of Madness is currently scheduled to hit theaters on May 7th, 2021, but we'll be sure to keep you posted of any changes in that ahead, especially if this movie proves to be as horror-inspired as we are hoping. Stay tuned to Dead Entertainment for all the latest!