Upcoming The Walking Dead Saints & Sinners VR Game Gets Podcast Spinoff
Follow the host of a local supernatural radio shadow as zombies begin taking over New Orleans.
By Chris Morse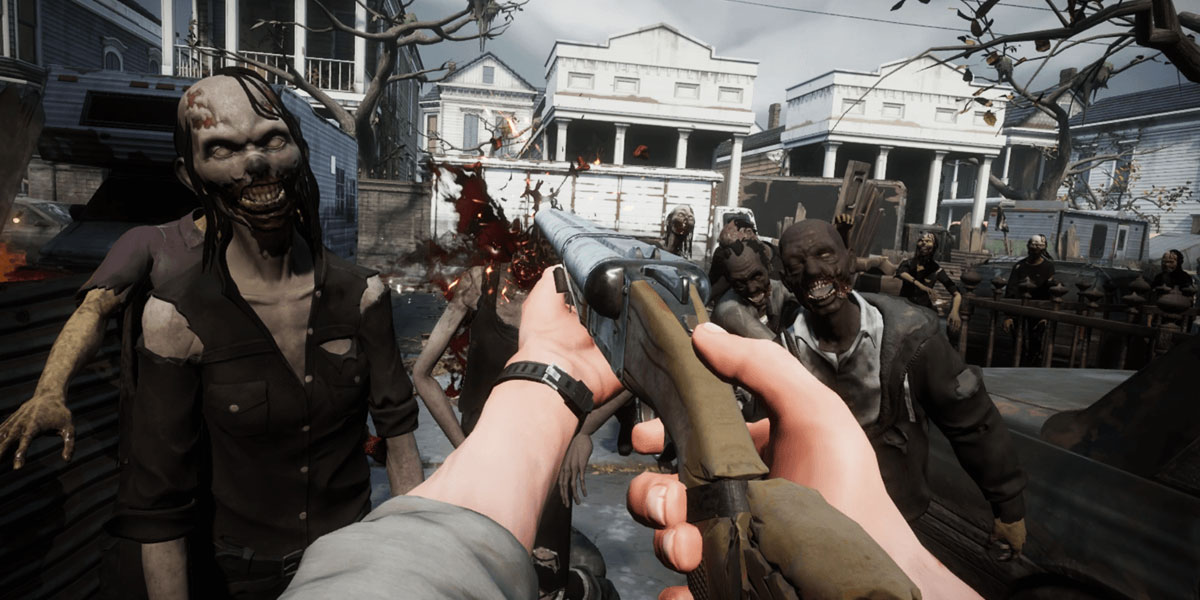 Skydance Interactive, the studio behind next year's VR title The Walking Dead: Saints & Sinners, released today a companion podcast set in the same world as the upcoming video game. Titled Supernatural Skeptics Guide to New Orleans, the ten-episode series follows Sarah Bennett, a woman who hosts a local radio show investigating urban legends and the supernatural around The Big Easy.
In what starts off as an ordinary trip to a notorious landmark, the situation soon takes a dangerous turn as the zombie apocalypse begins to unfold around the city, leaving the host trapped and fighting for survival. The Sarah character is voiced by Mara Junot, who interestingly played Christa in Telltale's The Walking Dead, so this isn't her first time playing a part set in Robert Kirkman's apocalyptic universe.
All ten episodes of Supernatural Skeptics Guide to New Orleans are available now on your platform of choice, including Apple Podcasts. A video released by Skydance late last week featured a behind-the-scenes preview with Junot, so you can check that out below and read on for more details on the game.
The Walking Dead: Saints & Sinners is set in New Orleans following the zombie outbreak and puts the player right into the action with its VR perspective. Little is known about the gameplay beyond the fact that your good and bad choices will help shape your experience, meaning your decisions will matter as the title suggests. When the end of the world arrives, will you be a saint or will you be a sinner? This game might help you answer that question.
The game features 20 main missions with over 15 hours of gameplay, featuring a variety of activities ranging from combat to story and exploration, but players will have the freedom to spend plenty more time surviving the undead in the wide-open world. There are a number of factions taking up residence in the city, however, and they occasionally ring the bells at their headquarters to draw in the undead, making it all the more dangerous to stay in one place for too long.
In terms of key specifics, such as gameplay and platform availability, we are still lacking details, but the release of this trailer should indicate that more information will be on the way before long. At the very least, we can expect this game to be available on PC via HTC Vive or Oculus Rift as well as PlayStation VR. A mobile VR experience isn't out of the question either, but we cannot confirm that at this time.
The Walking Dead: Saints & Sinners is set to be released on January 23rd, 2020. Whenever we learn more, we'll be sure to share the latest with you right here on Dead Entertainment.