Alberto Corredor to Direct Feature Film Version of His Horror Short Baghead for StudioCanal
The award-winning short film is being adapted to the big screen.
By Chris Morse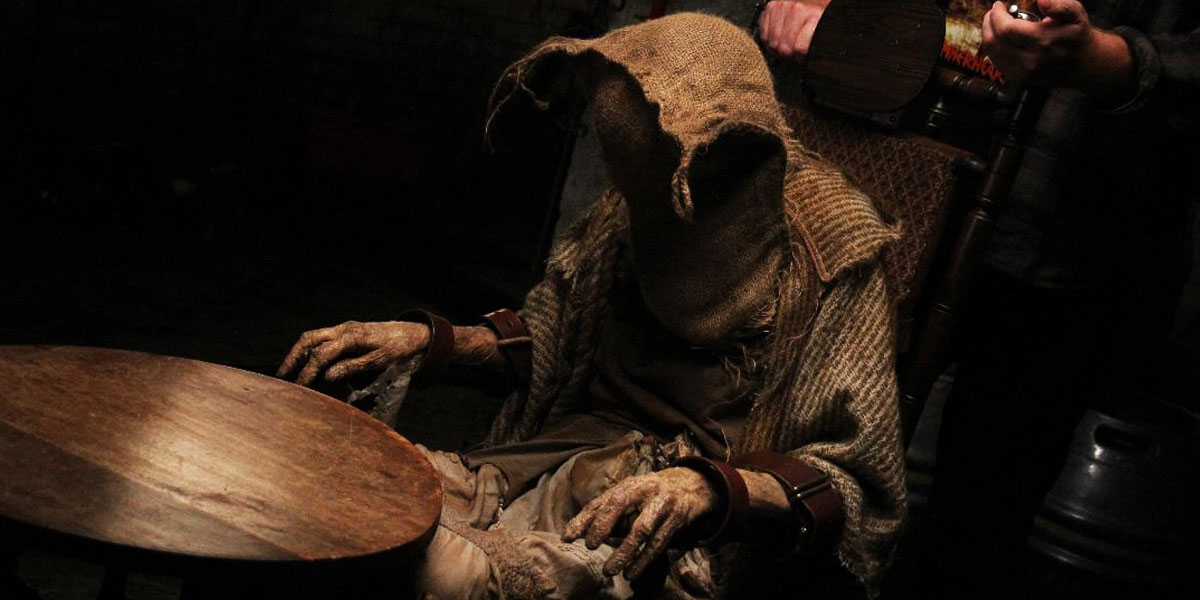 Award-winning horror short Baghead is getting a feature-length adaptation and its creator Alberto Corredor will be directing the story once more. As revealed by Deadline earlier today, StudioCanal has acquired the rights to the project and put the up-and-coming filmmaker at the helm of it. The full-length version of the movie will expand on the overall concept with more supernatural elements and a Saw-like approach of multiple possible victims.
Over the past couple years, the short film has been making its rounds through the festival circuit and received several notable nods along the way. The story centers on the mysterious Baghead, a wrinkled-up person who is able to manifest the dead and bring them back to life for a short time. Many contact the medium for his services, unaware of the high price they will have to pay in return.
The short isn't available for streaming online at this time, but you can view the trailer for it to get an idea of what will be in store when this film heads to the big screen.
The feature-length adaptation of Baghead will be directed by Alberto Corredor, but it's unknown at this time who will be handling the screenplay. The project is being produced by The Picture Company's Andrew Rona and Alex Heineman, with Roy Lee and Jake Wagner executive producing alongside Corredor and the short's co-creator Lorcan Reilly.
No further specifics are available for now, but we will keep you posted on all the latest as it develops.