The Purge Season 2 Episode 6 Recap: Happy Holidays
You're nobody in America unless someone wants to Purge you.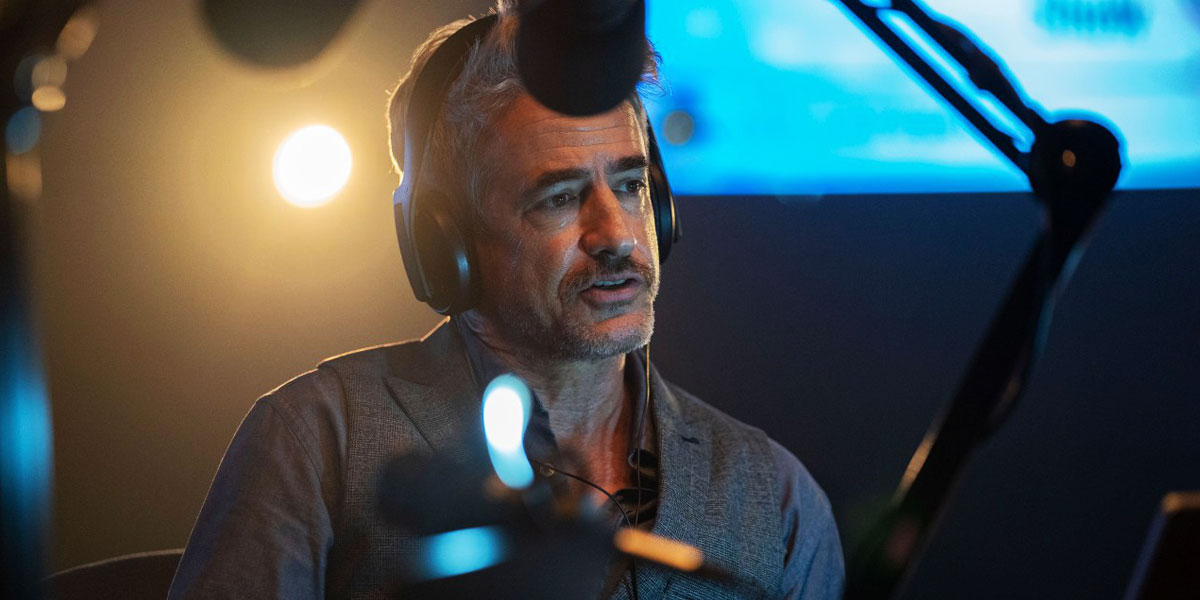 This week's episode of The Purge TV series opens with Bobby Sheridan's radio talk show, which features guest star Dermot Mulroney as the host. Appearing on the show is Lena, a member of the NFFA, and Sidney, a journalist who is extremely anti-Purge. It is no surprise that the debate gets heated about the pros and cons of the deadly night.
Speaking about his role on the series, Dermot said, "I play Bobby Sheridan this season, but the trick is that I also played him in Season 1, just as a voice over. It was really fun to be revealed as the voice that guided last season's main character, Joe, through his Purge Night. This season is more about what takes place in between Purges so you're seeing the everyday life of a society that exists under those rules, and I play the voice of the Purge, an integral part in this universe. It's kind of a reverse Easter Egg reveal."
As the two guests share their opinions with Bobby, we can't help but see Ben is the example Sidney is making as to why the Purge doesn't work. It doesn't stop all the violence the remaining 364 days of the year as the NFFA claims.
Bobby and Lena suggest a bi-annual Purge, as more is better. Lena seems to threaten Sidney when Bobby states, "You're nobody in America unless someone wants to Purge you." Lena shows the nervous journalist an app that indicates one's popularity for becoming a victim on the next Purge Night, which at this time is only 117 days away. This storyline also reveals that the Purge is in all reality a form of population control.
When Esme failed to protect herself from being bugged and tracked by her own employer, she begins to disguise herself in hopes of hiding from the cameras. Still on the hunt to find out what happened to Olivia Hughes, she arranges a meeting face to face with Darren, but once the two meet up he breaks it to her that he is wired. Betrayed again, she tells him she is leaving town but she is now becoming a bigger enemy of the NFFA. Despite the organization spying and tracking her cell phones, with the help of a map of the city Esme is able to find the "dead zones" where she hopes the NFFA won't be able to locate her. Her storyline is about to blur with Ryan's, as she winds up at his safe house.
Initially, Ryan and his team, which continues to get larger each week, are not trusting Esme. After handcuffing her, he asks what she is really up to. She finally tells him that she is going after the NFFA. The two make a deal and Ryan introduces her to Sara and Doug as a new member of their team.
Marcus and Michelle are still dealing with the secret of her cheating on him coming to light. He uses her phone to text Sam over, which you know is just going to cause more problems. When Sam and his wife show up, Marcus approaches the door with a gun. He first confronts Sam's wife, asking if she was aware of the bounty. They both say they know nothing about it.
Marcus then tells them they aren't going anywhere until he finds out the truth. Michelle returns with duct tape to secure them but Sam points the finger at her, stating that she is the one who put the hit on Marcus. He also accuses his own wife of lying so we have to wonder, are the wives in on this together somehow? That may very well be the case.
Last week after Ben exposed his secret of killing outside of Purge Night, he ultimately turned on his newfound friend Andy and stabbed him repeatedly, only to leave him in the dorm room to bleed out and die. Ben continuously finds himself on a downward spiral but he could be close to getting caught.
We eventually see him being questioned by detectives. While ignoring his Level Y offense for smoking weed, which could get him expelled, they instead try to get him to break and confess to the murders. He decides this is a good time to leave campus with his girlfriend Kellan.
They go back to visit Ben's parents, where we are introduced to his brother, Logan. Ben decides to dig a hole to hide all the evidence that would convict him of the campus murders. We see him hesitate and he opts to not allow the mask to burn along with the other items. He returns to the room he is sharing with Kellan and puts the mask in the suitcase before going to the washroom.
Without him knowing, she has seen him put something in the suitcase. Once he's out of sight, she gets out of bed and decides to investigate. She has now discovered his deadly secret, but she returns to bed before Ben comes back to the room.
Like in Season 1, the storylines are now beginning to blend together. Stay tuned for next week's episode, "Should I Stay or Should I Go," airing at 9/8c next Tuesday on USA.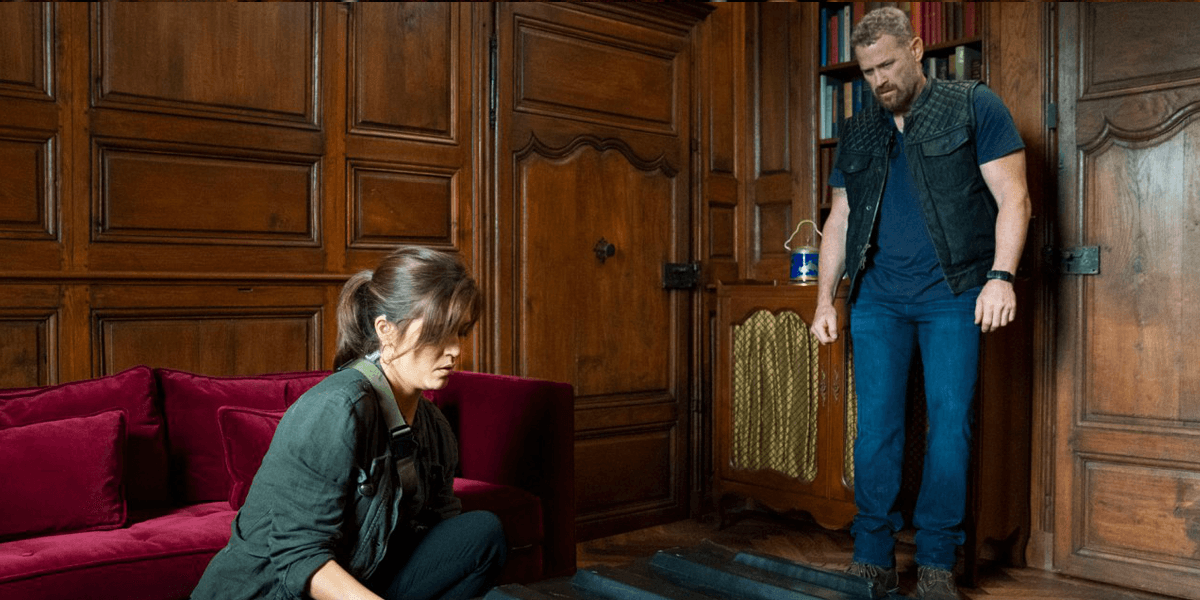 The Purge Season 2 Episode 5 Recap: House of Mirrors
Despite the annual event, actions have consequences every day of the year.
Read More