Gilbert Gottfried's Amazing Colossal Podcast Continues a Halloween Tradition with an Appearance from Rick Baker
The special effects and makeup guru has worked on countless classic films, horror and otherwise.
By M.T. Bates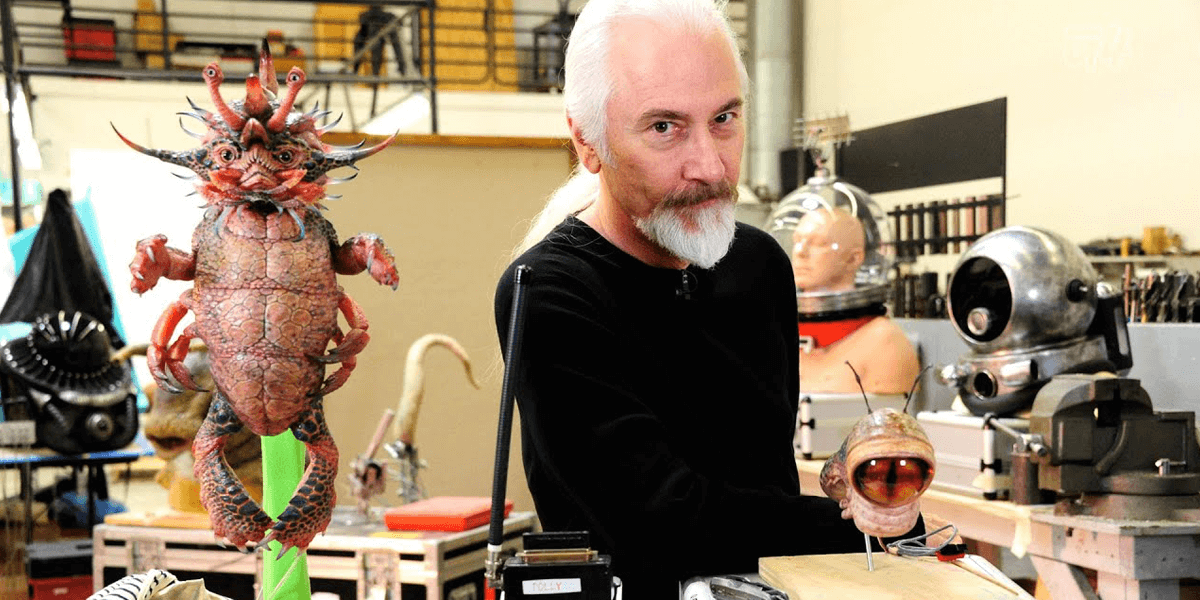 It isn't Halloween season without an appropriately-themed guest on Gilbert Gottfried's Amazing Colossal Podcast and once again our hosting duo delivers the goods with the makeup master Rick Baker. You might recall this guest as the icon behind the special effects in classic films such as It's Alive, King Kong (1976), Star Wars: Episode IV and V, An American Werewolf in London, and Michael Jackson's Thriller, just to name a few.
In this episode, Gil and Frank dive into Rick's career and talk classic monster magazines, movies, and everything in between. These type of guests really bring the show alive as Gilbert is one of the biggest and most avid monster movie fans out there. It's quite amazing to hear him go through his vast knowledge banks on all subjects monster-related. You throw Rick Baker into the mix and this is a must-listen for any classic horror fan.
To celebrate the last three Halloweens, Gilbert has had horror legends like Tom Savini, Tom Holland, and Mick Garris on the podcast. As a bonus for anyone like myself who has a Stitcher Premium account, you can listen to the bonus mini episode from last week, which features author and historian Gary Gerani as he and the boys talk Universal horror movies.
Gilbert Gottfried's Amazing Colossal Podcast is a weekly podcast that focuses mainly on old Hollywood, classic comedy, and classic horror. Guests range from horror staples, like the names mentioned above, to legendary character actors and renaissance men like Bruce Dern, Dick Van Dyke, Larry Cohen, and Robert Wuhl. The show also features musicians, comedians, and anyone else you could think of. The deep research and knowledge banks of both Gil and Frank lend to extremely unique and memorable interviews that are almost always worth a couple of revisits due to how expansive they are.
Horror fans don't want to miss this 110-minute interview with one of the best that horror has to offer. Be sure to head on over to Amazing Colossal Podcast and check it out!