Exclusive Excerpt: Meg Hafdahl and Kelly Florence Explore the Facts Behind the Fiction in "The Science of Monsters"
Read an exclusive piece of the first chapter in the new book from the duo behind the Horror Rewind podcast.
By Chris Morse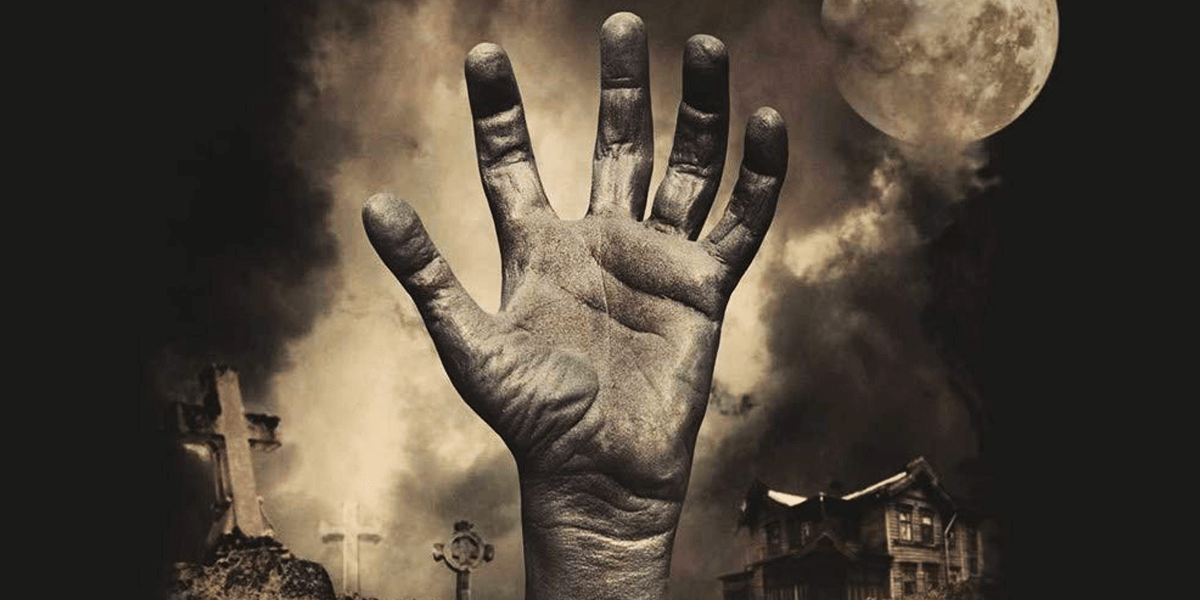 The horror genre is a unique one that is driven by its fair share of myths. Whether we're talking about films inspired by tall tales and urban legends, or actual myths from behind the scenes of productions (such as the great marketing behind the infamous cursed set of The Exorcist), there's no doubt that horror fans love their stories. What about the facts that keep all of us grounded in reality, though?
That's where the Horror Rewind podcast duo Meg Hafdahl and Kelly Florence come in, as told in their brand-new book, The Science of Monsters (or the slightly longer version of the title, The Science of Monsters: The Truth about Zombies, Witches, Werewolves, Vampires, and Other Legendary Creatures). It's a fun examination of some of the scientific truths behind our favorite horror entities, sometimes offering real-world explanations for scares and other times debunking the less plausible scenarios.
The authors dove into scientific research and spoke to several experts in their fields to answer such burning questions as:
How would a zombie really decompose in Night of the Living Dead?
Are there instances of shape shifting in nature like in The Wolfman?
What is the science behind the night terrors that inspired the creation of Freddy Krueger?
Is there scientific data supporting ghost detection like the tools used in Poltergeist?
What is the psychological drive that compels cannibals like Hannibal Lecter?
And so much more!
The Science of Monsters is set to be released tomorrow, October 15th, and is sure to be a great companion to any horror film watching you might do this Halloween season. For us genre fans, however, this will surely be a fun read year-round. The book available for pre-order right now on Amazon at the cost of just $14.99 in Kindle or paperback formats.
To sweeten the pot, the authors have provided Dead Entertainment with an exclusive excerpt of the first chapter to share with our readers. That said, you can check out this small preview for yourself below!
Chapter One: Halloween

Like most children growing up in the 1980s, we saw many horror movies on VHS for the first time. Halloween was no exception. The nostalgia of visiting a video store, searching the covers, and choosing the weekend's haul holds countless fond memories for us. In fact, it's the experience that inspired us to create our Horror Rewind podcast.

The plot of the 1978 horror movie Halloween begins with a six-year-old boy named Michael Myers. Dressed as a clown, Michael murders his sister by stabbing her with a knife that looks terrifyingly large in his tiny hands. This shock of a child, ready for trick-or-treating, brutally subverting our expectations of innocence is at the heart of Halloween's appeal.

Jamie Lee Curtis was just nineteen-years-old, and an unknown, when cast in Halloween and most of her dialogue was written by producer and co-writer Debra Hill. Hill, who had been a babysitter herself in her youth, prided herself in telling women's stories from women's perspectives. Halloween not only helped solidify Curtis's status as a scream queen but also popularized the final girl trope and slasher films in general.

Was Halloween based on a real person? There is a claim that Myers could be based on Stanley Stiers, who was said to have gone on a killing spree in Iowa in the 1920s. He allegedly murdered his entire family on Halloween. Although the details of this urban legend are strikingly similar to the plot of Halloween, and the story itself is heavily shared on fan sites, there are no credible sources for this event.

John Carpenter, the writer and director of the cult classic, recounts being inspired to write the film while visiting a mental hospital for a class in college. "We visited the most serious, mentally ill patients. And there was this kid, he must have been twelve or thirteen and he literally had this look." The look is described by the lines Carpenter wrote for Donald Pleasance, who played psychiatrist Dr. Sam Loomis: "this blank, pale emotionless face. Blackest eyes. The devil's eyes. I spent eight years trying to reach him and then another seven trying to keep him locked up, because I realized what was living behind that boy's eyes was purely and simply evil."
If you like the kind of background and discussion featured above and want to see more, head on over to Amazon and grab up The Science of Monsters, available tomorrow.
Be sure to check out the authors' other activities over at Horror Rewind as well and stay tuned to Dead Entertainment for all the latest in the world of horror.