First Trailer Revealed for The Walking Dead "Saints & Sinners" VR Game
The decision-driven zombie survival game is finally being shown off for the first time.
By Chris Morse

Skydance Interactive has revealed the first cinematic trailer for its upcoming VR title, The Walking Dead: Saints & Sinners. Since the game's initial announcement back in the summer of 2018, this project's development has continued along rather quietly, but the studio has broken the silence today with the unveiling of this trailer, which is more of a story-related teaser than anything else.
The Walking Dead: Saints & Sinners is set in New Orleans following the zombie outbreak and puts the player right into the action with its VR perspective. Little is known about the gameplay beyond the fact that your good and bad choices will help shape your experience, meaning your decisions will matter as the title suggests. When the end of the world arrives, will you be a saint or will you be a sinner? This game might help you answer that question.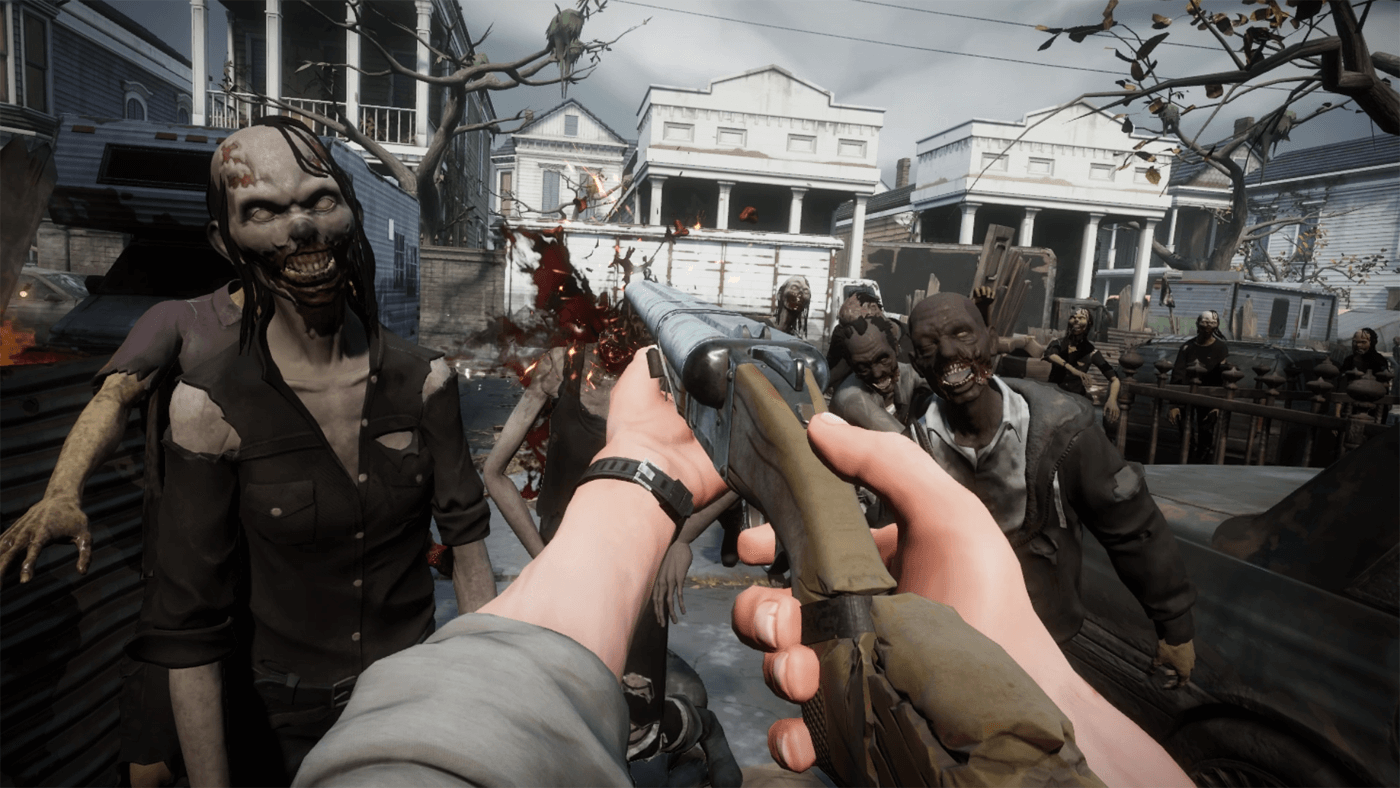 The game features 20 main missions with over 15 hours of gameplay, featuring a variety of activities ranging from combat to story and exploration, but players will have the freedom to spend plenty more time surviving the undead in the wide-open world. There are a number of factions taking up residence in the city, however, and they occasionally ring the bells at their headquarters to draw in the undead, making it all the more dangerous to stay in one place for too long.
In terms of key specifics, such as gameplay and platform availability, we are still lacking details, but the release of this trailer should indicate that more information will be on the way before long. At the very least, we can expect this game to be available on PC via HTC Vive or Oculus Rift as well as PlayStation VR. A mobile VR experience isn't out of the question either, but we cannot confirm that at this time.
The Walking Dead: Saints & Sinners is set to be released on January 23rd, 2020. Whenever we learn more, we'll be sure to share the latest with you right here on Dead Entertainment.