Official VR Game for AMC's The Walking Dead Coming This Fall
Prepare for an onslaught of undead with this upcoming game from Survios.
By Chris Morse

Yet another VR game for The Walking Dead is scheduled to hit stores later this year and this one will be based on the AMC television adaptation of the hit comic series. Not to be confused with The Walking Dead: Saints & Sinners, which was announced last summer and isn't specifically based on the TV show, The Walking Dead Onslaught is a newly-announced title from developer Survios and is being billed as the official VR game for AMC's series. Not at all confusing, right?
This title was formally announced today and is due to arrive sometime this fall. Through this game, Survios and AMC are looking to take your immersion in this apocalyptic world to the next level by putting you right into the action, up close and personal with undead as you fight for survival. At this time, the game is only listed on Steam to be playable with HTC Vive or Oculus Rift, but it's possible it will eventually be released on other platforms. Here are some more details from the developer.
The Walking Dead Onslaught gives you the chance to play as a survivor and to experience two different sides of the walker apocalypse: a wrenching narrative original to the game and classic supply runs with randomized weapon and item pickups. And once you've ventured out into the unpredictable wilderness, you'll be taking out walkers with melee and gun attacks like you've never seen before in VR. Survios's new, multilayered Progressive Dismemberment System, puts you so close to the visceral horrors of the walker threat that you can feel it. It's also been described as being immensely satisfying…make of that what you will.
Multilayered Progressive Dismemberment System, huh? Sounds great to us. If you're going to do The Walking Dead, it's worth doing it right and putting you face-to-face with some Greg Nicotero level gore is the way to go. The announcement trailer, which can be viewed above, doesn't show any gameplay, but does give you a rough idea of the overall art style and scenery that will be present in the game. We also have a few official screenshots, which you take a look at below.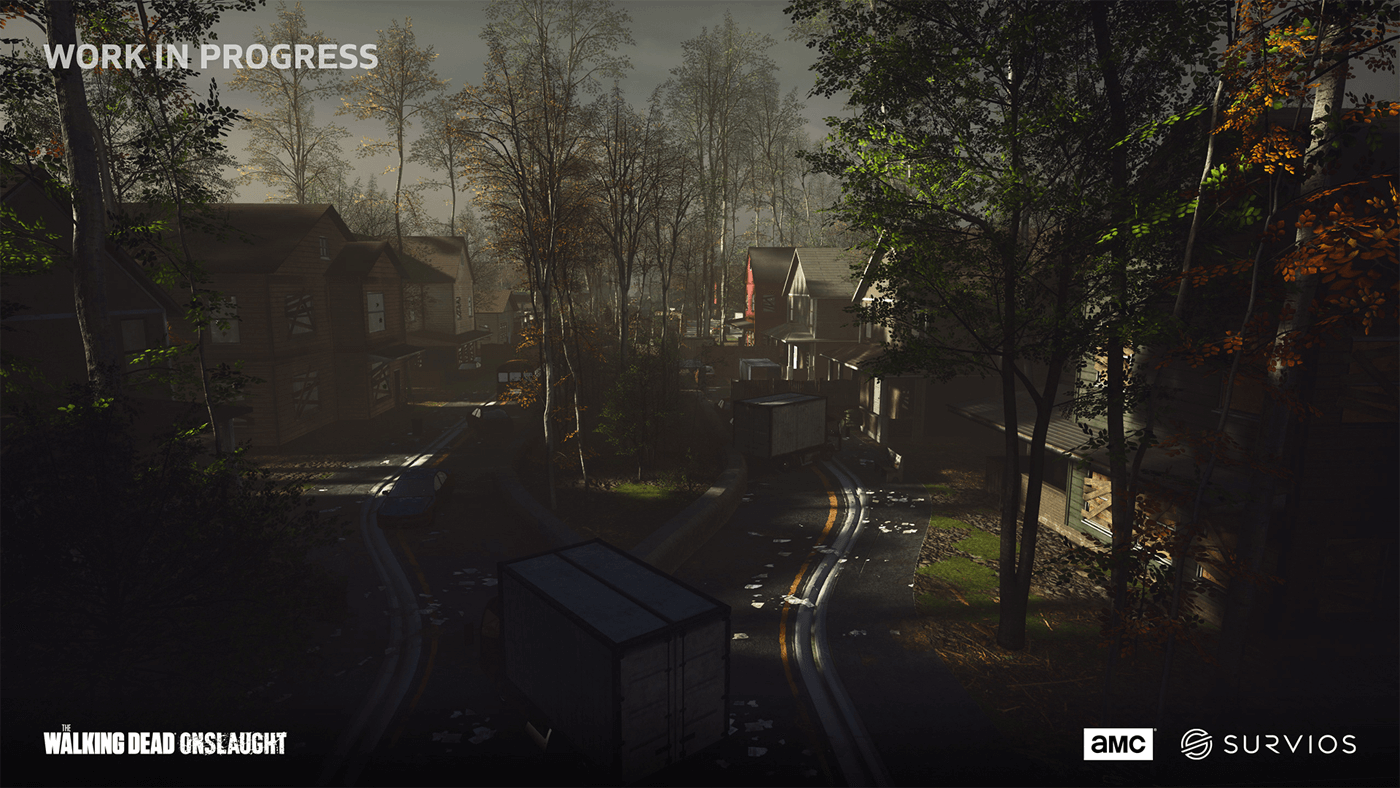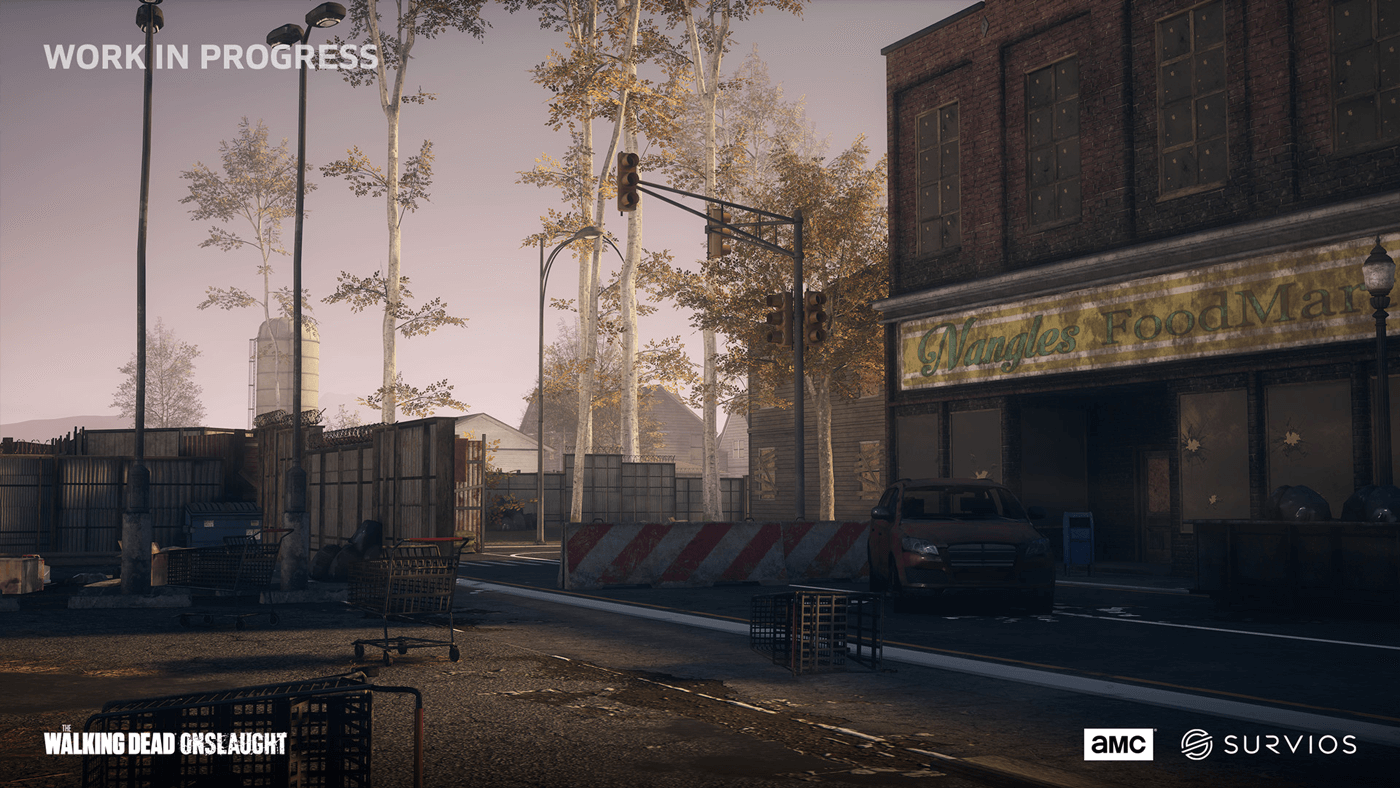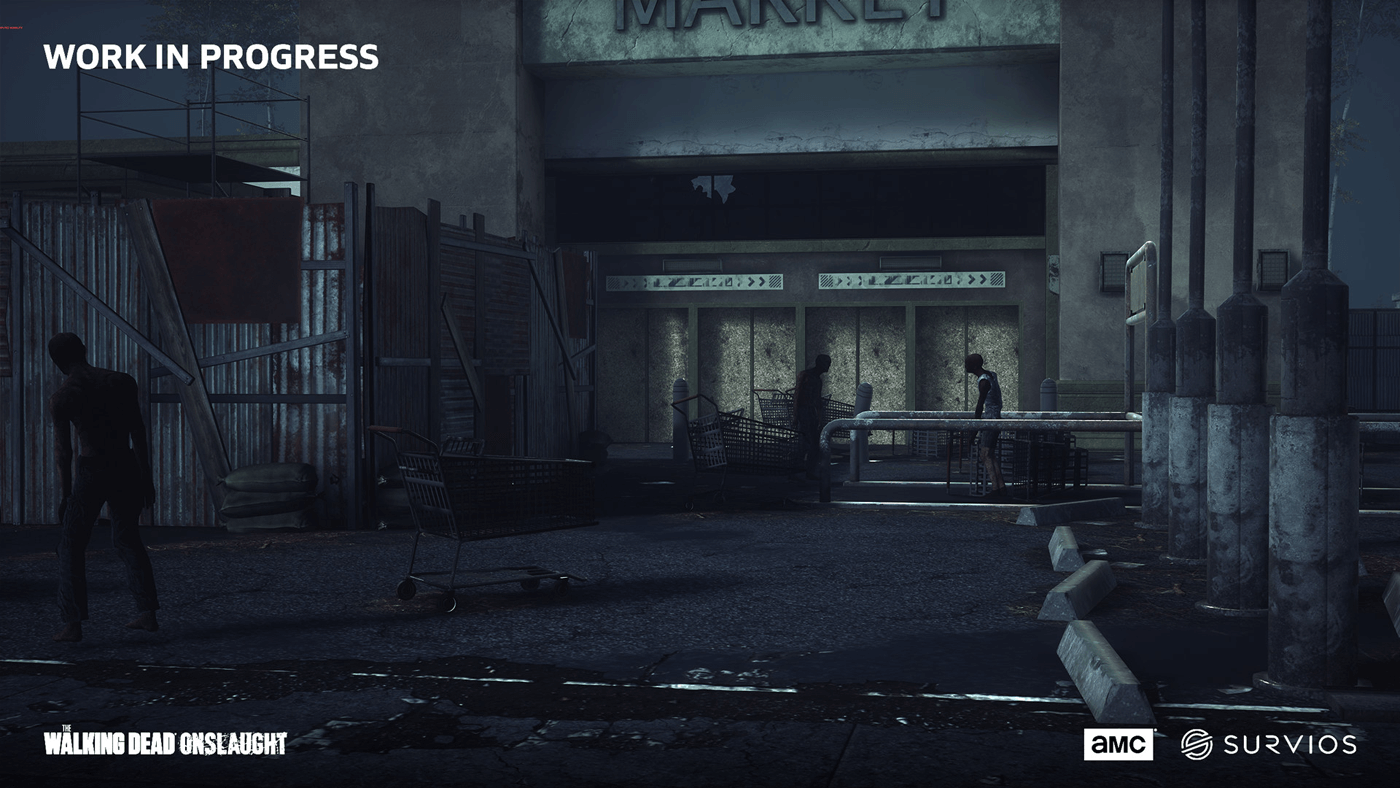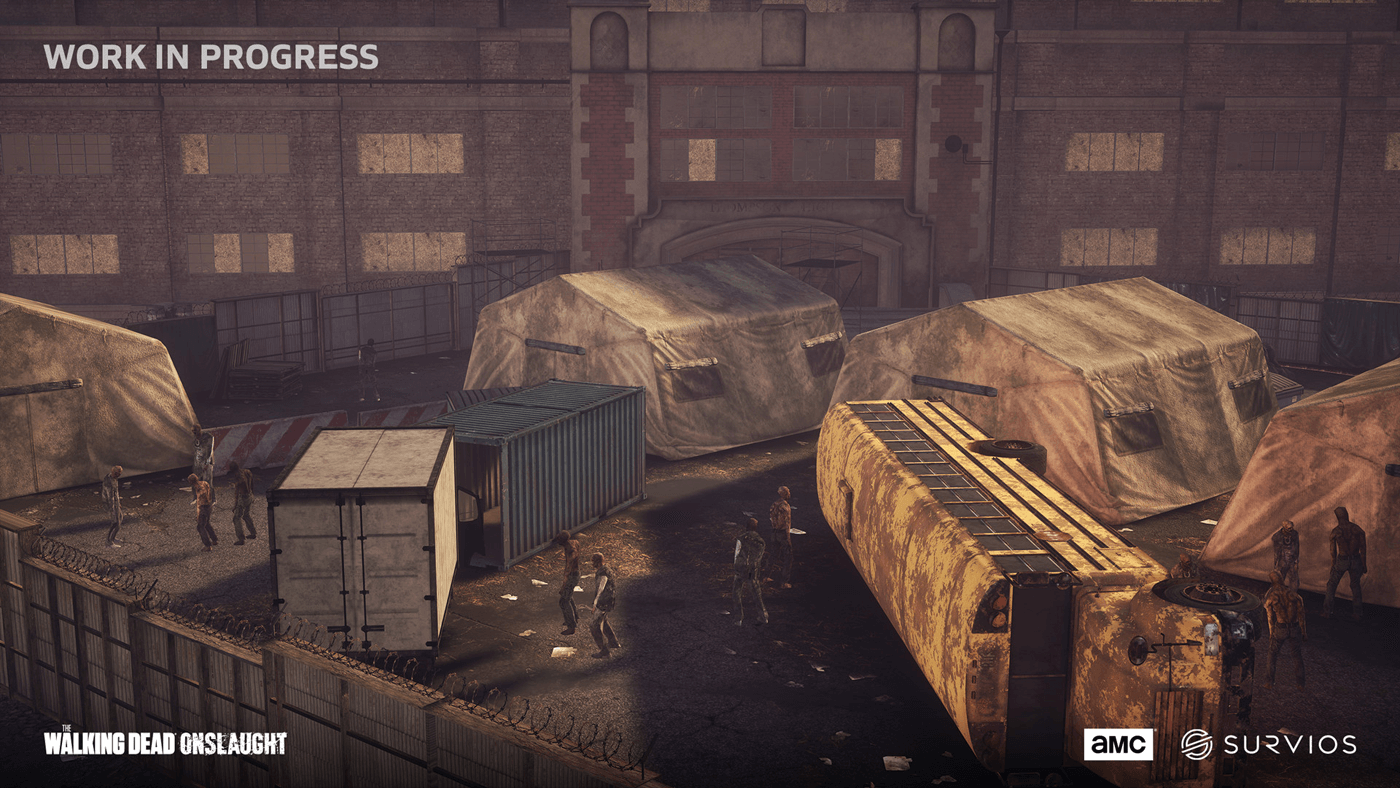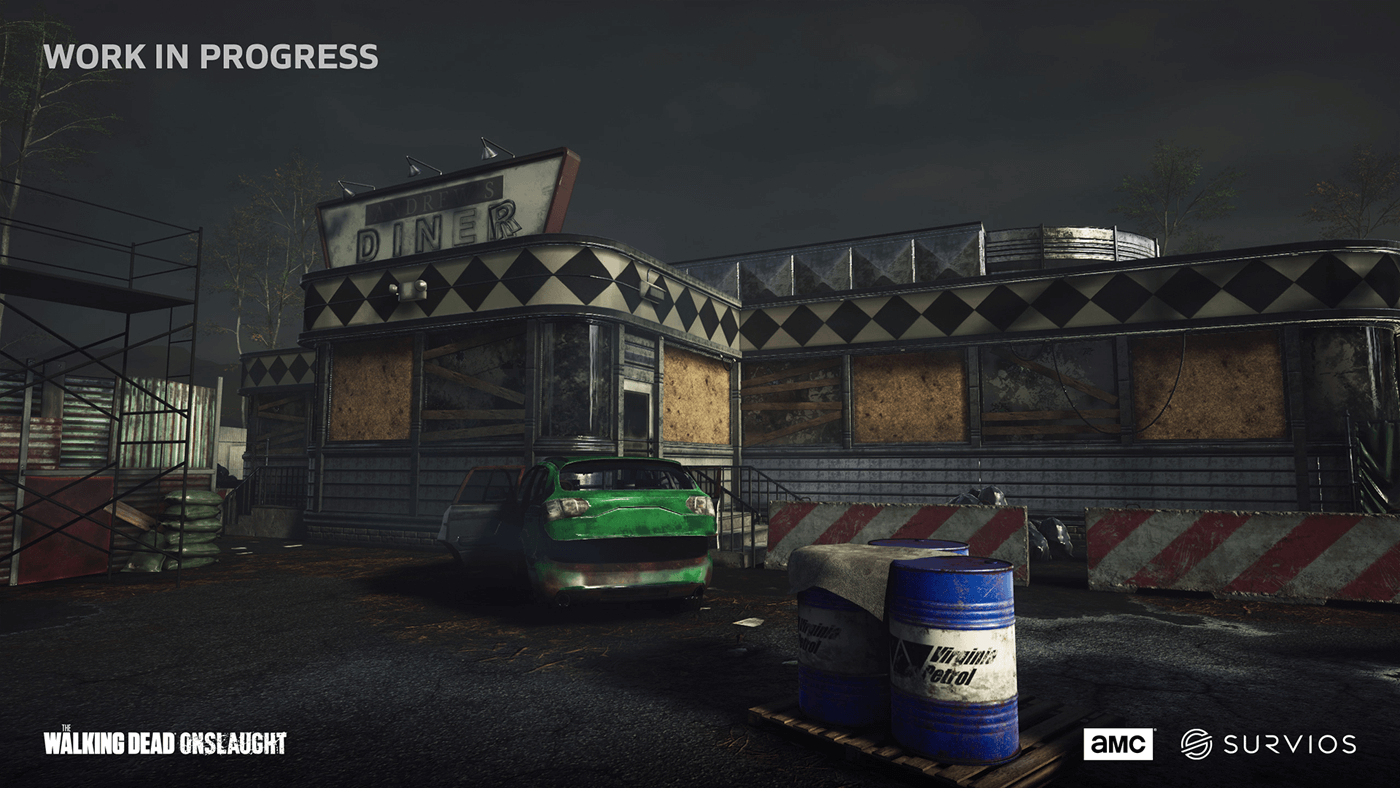 The Walking Dead Onslaught is coming this fall via Steam for HTC Vive and Oculus Rift, but we'll let you know if we receive word on whether the game will be available on PlayStation VR or anywhere else. Stay tuned and give us a follow so you don't miss anything!