Friday the 13th Fan Film Never Hike Alone Getting Prequel and Three Sequels!
The new installments will see the return of several familiar faces from the franchise, including Thom Mathews as Tommy Jarvis.
By Chris Morse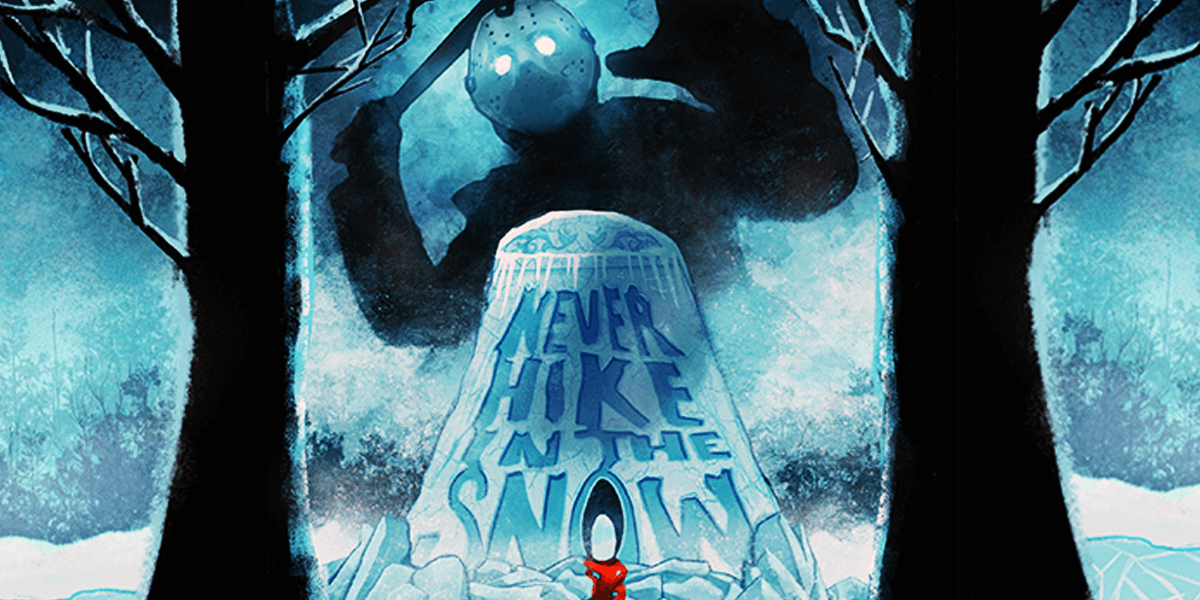 Well, this is certainly some exciting news for fans of Friday the 13th. No, the legal battle isn't over yet, but the next best thing, fan film Never Hike Alone, is set to receive several new installments. Just announced today, Womp Stomp Films and director Vincente DiSanti are not only bringing fans of Jason Voorhees a prequel to the acclaimed fan film, but also three more sequels on top of that. Who's ready for some wintery Camp Crystal Lake to start things off?
First up is the prequel, titled Never Hike in the Snow. It is set three months before the events of the original fan film and will follow the strange disappearance of Mark Hill. This installment will release early next year during winter 2020 with the others following over the course of the year beyond.
The saga will then continue with three sequels and we honestly love the naming of these: Never Hike Alone II: Never Hike Again, Never Hike Alone III: Jason Takes Crystal Lake, and Never Hike Alone IV: The Final Hike. These are all sequels to the first film and each other, so there will be one overarching story for fans to enjoy. Plus, a number of franchise alumni are coming back in key roles for these.
Back in June, we learned that Thom Matthews of Friday the 13th Part VI: Jason Lives is reprising his role of Tommy Jarvis, but that's not all. Joining him is Vinny Guastaferro's Sheriff Rick Cologne from the same film and Douglas Tait, who was a stunt double for Ken Kirzinger's Jason in Freddy vs. Jason. Of course, Andrew Leighty is set to return as Kyle McLeod as well.
Each of these films will be crowdfunded like the original, the first of which is now live and off to a strong start, but we have no doubt each of these campaigns will prove successful as this unofficial Friday the 13th saga continues while the franchise remains stagnant in the courts. Check out the full projected release schedule for each of the films below.
We will be keeping a close eye on these upcoming Never Hike Alone projects here on Dead Entertainment, so be sure to give us a follow for all the latest news and updates so you don't miss a thing, especially the releases when they happen. Stay tuned!