Terrifier 2 Announces Lauren LaVera as Art the Clown's Co-Star
Fans can also bring Art home with the help of AtmosFX projection decorations.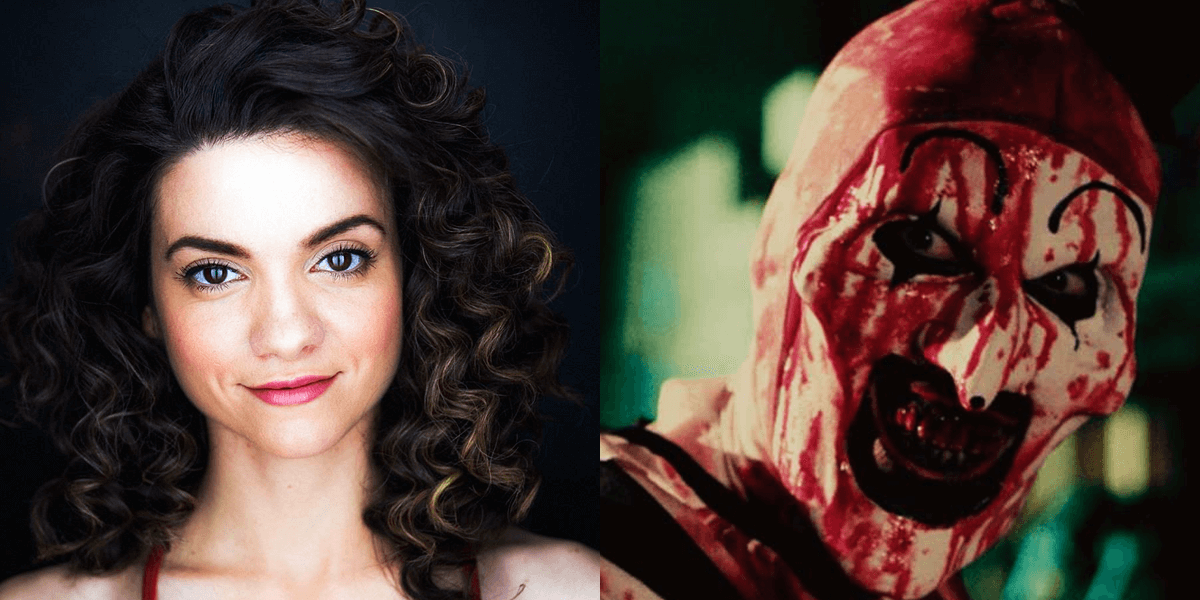 After a successful crowdfunding campaign, raising almost triple what creator/director Damien Leone had expected, the Terrifier 2 camp released the first cast announcement on the film's official Facebook page this week. In addition to David Howard Thornton returning as the sadistic clown Art, Lauren LaVera will star alongside as his main lead.
Known for her role in Netflix's Iron Fist and 2017's Wetlands, the actress also has over 18 years of martial arts training, which could possibly contribute to a more physical adversary for Art.
Additional plot details and casting remain to be announced, but the film has been described thus far as follows: "After being resurrected by a sinister entity, Art the Clown returns to Miles County where he must hunt down and destroy a teenage girl and her younger brother on Halloween night. Pray you don't get in his way." Thanks to the impressive fundraising, Leone promises this film will be bloodier and gorier than the previous installment.
The killer clown was first introduced to audiences in 2013's All Hallow's Eve. The direct-to-video horror anthology introduced Mike Giannelli as Art. Five years later with a new lead, Terrifier was released. While taking some time to build a fan following initially, it has since made Art the Clown a household name and David Howard Thornton a fan-favorite on the convention circuit. Since then, fans have rallied behind Thornton and Leone. Art is gradually becoming an iconic presence, ranking alongside such other horror icons as Leatherface, Jason Voorhees, Freddy Krueger, and Michael Myers.
The film is slated for a 2020 release, but in the meantime (and just in time for Halloween), you can own your very own Art the Clown projections to impress trick or treaters of all ages. AtmosFX has teamed with Damien and David to incorporate Art into its Creepy Clowns projection images. You can watch the trailer for this setup below.
You can own the Creepy Clown kit that includes all 3 clowns as seen in the trailer for only $49.99, or you can download just Art, for $19.99. The Art the Clown download includes 5 different scenes.
Perfect for both window and doorway presentation, the kit displays in 1080p HD and in both horizontal and vertical, so it is sure to work with any home. For complete details and ordering, be sure to visit the product's official website.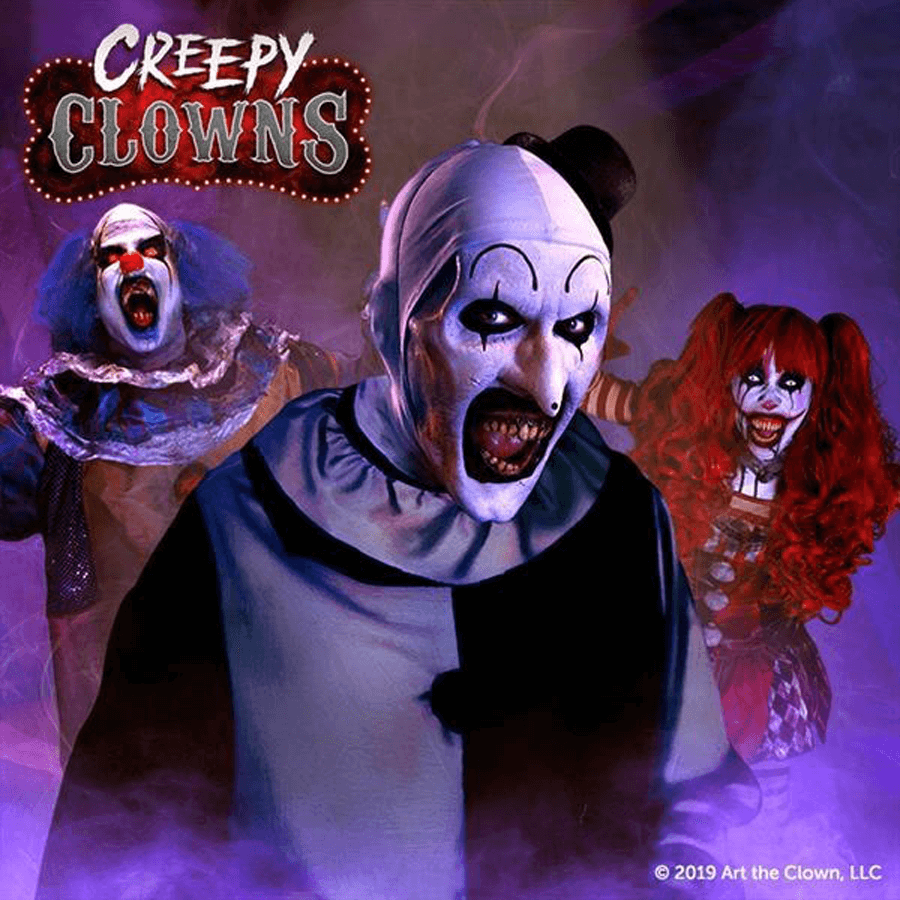 Stay tuned to Dead Entertainment for all future Terrifier news and updates.