Crowdfunding Campaign for Terrifier 2 Kicks Off, Immediately Hits Funding Goal
You can choose from more than thirty perks to help support this film.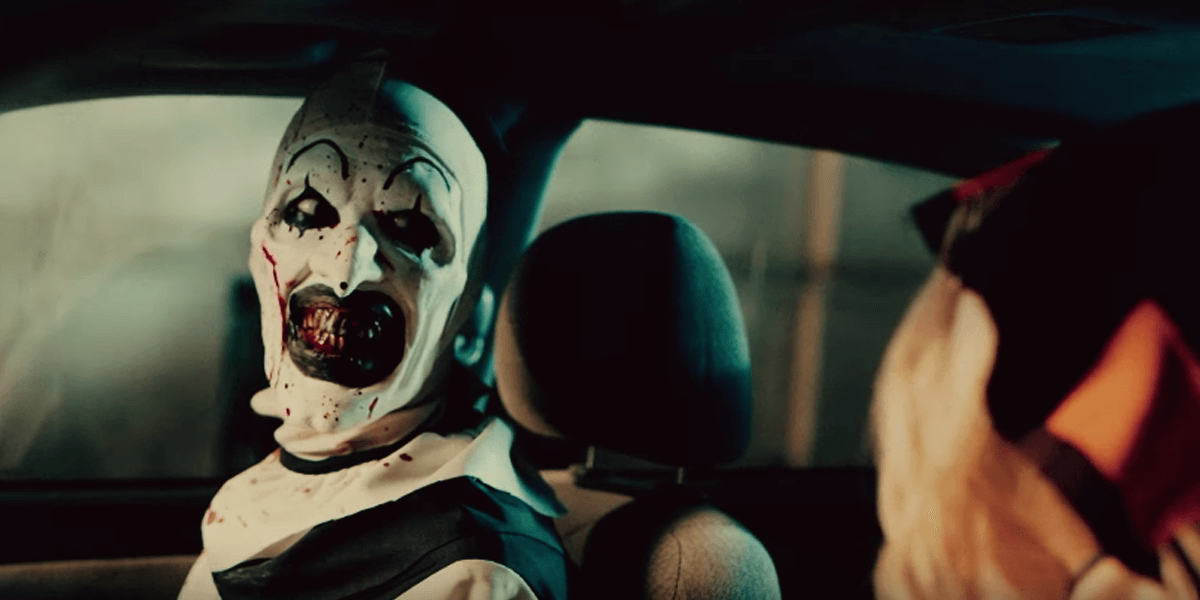 Art the Clown himself took to social media to announce that the Indiegogo campaign for Terrifier 2 was live. David Howard Thornton, in an Instagram video, shared the news that fans can now donate to the film and, in return, they can get their hands on some amazing perks being made available by writer/director Damien Leone.
[blockquote-0]
There are rewards available at multiple price points, depending on how much you can donate. You can find all the perks on the film's official Indiegogo page.
The perks range from $10 for a simple shout-out to $10,000.00 for the prestigious Executive Producer title. Lower-end perks range from pins and postcards to posters, T-shirts, and a thank you both in credits and from David himself. Want something more exclusive? What about some autographed items, such as DVDs and scripts, movie props, custom Art the Clown Funkos, handcrafted by Damien and signed by him and David, or even Art's clothing? There are many options.
Something a bit more exciting is the "King of the Day" perk in which you get to spend a day on the set and experience what the cast and crew do on a daily basis. If that isn't terrifying enough, there are two different options for being a victim of the murderous clown. You can meet death at the hands of Art and even get to keep your own FX prop.
Whatever you're looking to contribute, Damien has provided some great rewards. Thanks to the support of fans, we are getting a new Terrifier film. It's a win-win situation, don't you think?
The film's success is thanks largely to the fans of the genre who have made Art the Clown the next rising horror icon, alongside Jason Voorhees, Leatherface, Michael Myers, and others. Appearing regularly on the convention circuit, David and Damien have delighted fans with panels and makeup effects classes, and they aren't afraid to pull out the props for original photo ops.
Damien says that an advantage of being independent is that they can push the boundaries and go overboard where other horror films cannot. Recently, he shared with fans that we can expect this sequel to be bloodier and gorier than its predecessor.
The campaign is set to run for 41 days and passed its goal in a mere 3 hours. Any additional funding is reported to go to the casting of an "iconic film star" in a leading role. Perks are expected to ship early 2020. Head over to Indiegogo and pledge now.
Otherwise, stay tuned to Dead Entertainment for all the latest on Terrifier 2.