Mortal Kombat Scribe Greg Russo Wants to Write a Horror-Focused BioShock Movie
Nothing is in the works yet, but the prolific writer wants to make it happen.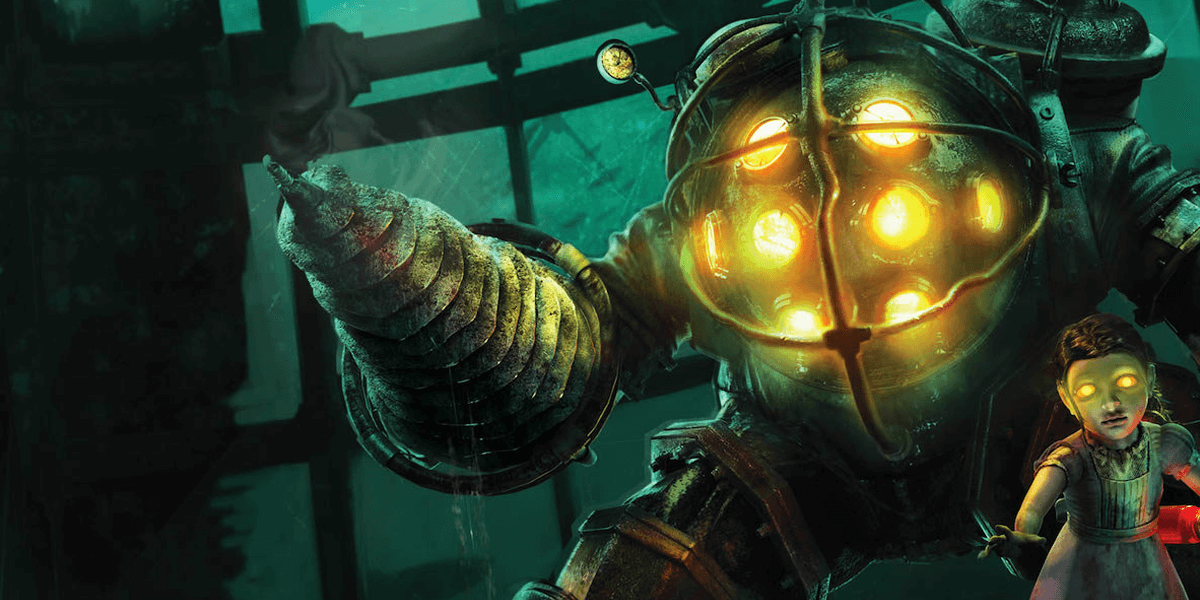 Greg Russo is a screenwriter who is no stranger to video game-adapted movies. As the writer for the upcoming Mortal Kombat reboot, it's safe to say he makes his living working with this formula. In a recent interview with ComicBook.com, Russo expressed his interest in adapting a different game, 2007's first-person horror shooter, BioShock.
"I would love to figure out a way to do BioShock and I've tried," he said. "I've been like elbowing everybody I can possibly find, because I think I have a really awesome way to do it that would be really fun. And bring the horror of it to the forefront and hopefully keep the budget at a manageable price. But yeah, that's one that I'd absolutely adore, that be a lot of fun to work on."
BioShock, released on numerous consoles and subsequently remastered in 2016, follows Jack, the lone survivor of a plane crash at sea who soon discovers the underwater city of Rapture. He eventually finds himself trapped with genetically-altered mutants called Splicers, fighting for his very survival. As Jack searches for a way out, he becomes embroiled in a feud with the city's founder, Andrew Ryan, teaming up with his archrival Atlas to take down the tyrant and escape to the surface. Two subsequent sequels were released, the latest being 2013's BioShock Infinite.
A BioShock movie was once in the works back in 2008 when Take-Two Interactive signed a deal with Universal Studios to transition the game to the big screen. It was set to written by John Logan (Gladiator, The Aviator, Alien: Covenant) and directed by Gore Verbinski (Pirates of the Caribbean trilogy, The Ring), and would have released in 2010. The film was eventually cancelled, allegedly due to disagreements over what the budget for the adaptation should be.
Would you be willing to throw money at a BioShock movie, or do you think the series is best left alone?