Amazon Developing TV Series Based on 1997's Event Horizon
Adam Wingard is set to executive produce and direct the possible series.
By Jay Gervais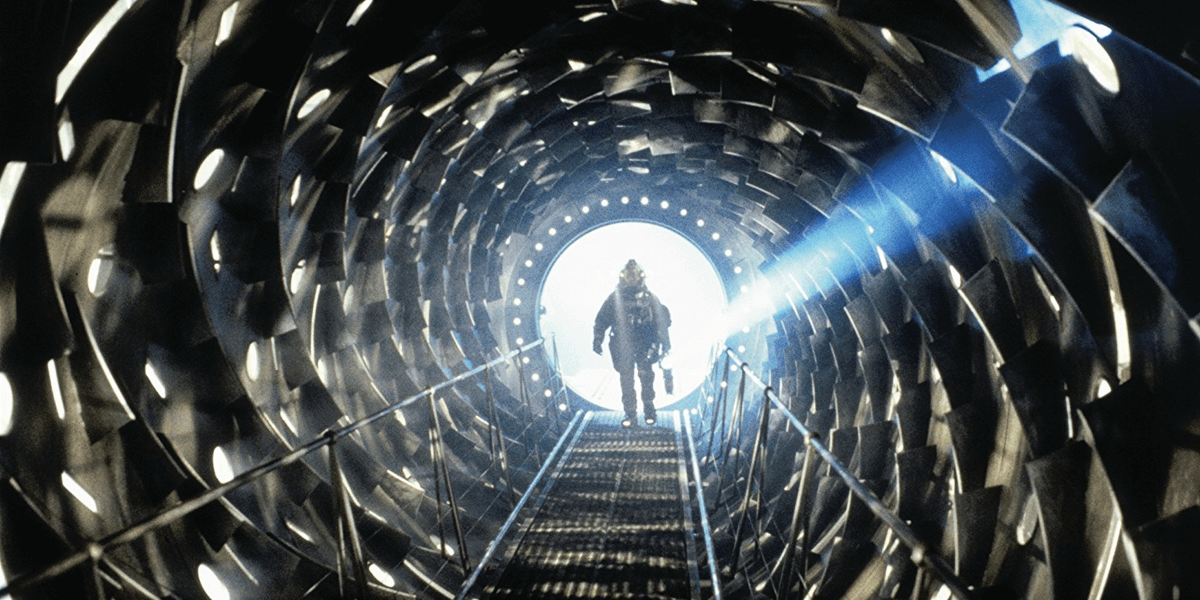 This week brings us some surprising news for fans of Event Horizon, which is a sci-fi horror film directed by Paul W.S. Anderson (Resident Evil, Mortal Kombat). According to Variety, Amazon is partnering up with Paramount Television in developing an adaptation of the classic 1997 film.
Adam Wingard is directing and executive producing the series. His notable credits include 2016's Blair Witch reboot, a live-action version of Death Note, and the upcoming Godzilla vs. Kong, which is the next film in the MonsterVerse due to arrive on March 13th, 2020. Along with Wingard, the series will also be executive produced by Larry Gordon, Lloyd Levin, and Jeremy Platt. Gordon and Levin also served as producers on the 1997 film.
It should be noted that this is a potential series and it is not necessarily set in stone. However, that's not to say this writer and many other fans of this movie wouldn't want to see the series come to fruition. Given that there was some buzz about black holes recently, with an image of one being captured for the very first time, one wonders whether that exciting news perhaps inspired the development of this series.
Event Horizon follows a rescue crew who is sent to investigate the disappearance of one of their spaceships, the Event Horizon, which traversed through an artificial black hole created by that ship's onboard experimental gravity drive. The purpose of their mission was to determine whether or not the technology could make it possible for humans to travel to distant points in the galaxy. Now, with the help of the gravity drive's inventor, the crew of the Lewis and Clark track down the Event Horizon and unravel the terrifying mystery of where it's been and the evil it brought back with it.
There isn't too much to go on at this point, but we'll be sure to keep you posted here at Dead Entertainment regarding all the latest on this series as it hopefully continues forward.