Sabrina Goes to Hell: Roberto Aguirre-Sacasa Teases "Chilling Adventures" Season 3
If you were wondering what hot and fiery location might be visited next season, wonder no more!
By Chris Morse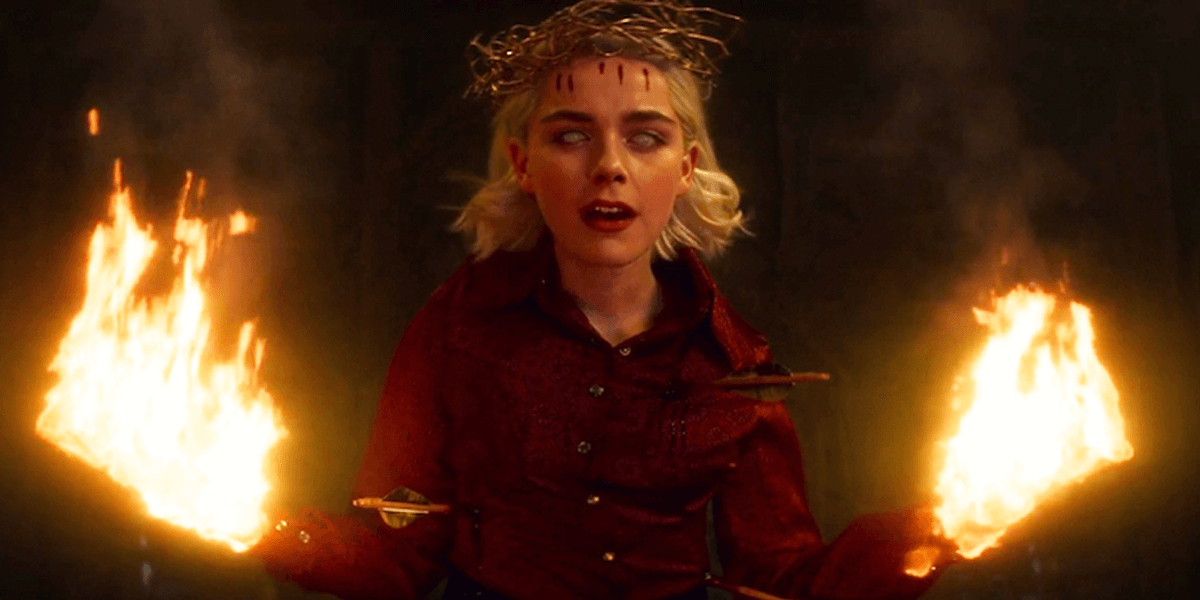 This weekend brought us another long-awaited update on the status of Chilling Adventures of Sabrina Part 3. In a new interview with TheWrap, series creator Roberto Aguirre-Sacasa teased what's ahead and how far along production on the new season is, although this update unfortunately does not come with any kind of release date. For starters, yes, you can expect Part 3 to take us straight to Hell.
"I think it's safe to say that we are going to Hell, yes," he said. "We're going to Hell. It's very fun. It's very fun. It's dangerous, but it's really fun." We last left off with Gavin Leatherwood's Nick Scratch playing host to the Dark Lord himself and being sent back to Hell, where the teenage witch vows she will be going to rescue him. From that point, it was a safe bet that some more of our characters might end up there, but Aguirre-Sacasa has now confirmed as much.
In addition, the creator also gave fans an update on the progress of the overall season, which he says is nearing the halfway mark.
"I don't actually know. I don't think we'd be ready for Halloween. I have no idea, not a clue," he commented. "We are writing Episode 8, we are starting to shoot Episode 6, so we're nearing the halfway mark. And that's been going great, I'm really proud of those episodes, they're really, really fun."
As a final note, Aguirre-Sacasa commented on the prospects of Sabrina getting back together with Nick should this rescue mission prove to be successful.
"It's funny, I love both those guys," he said. "I love Gavin and I love Ross. I think probably, I ship both couples. I have a soft spot for Harvey because he's Sabrina's longtime boyfriend in the comic books, but I cannot deny that Sabrina and Nick are a great, potent match. So yes, there is reason to hope for Harvey and Sabrina shippers. But Sabrina and Nick are pretty undeniable."
We imagine that topic is one that's going to be filled under we'll have to wait and see for as long as the series is still going, but it's always fun to speculate, right? Either way, with more conflicted romances and a trip to Hell on the docket, we can't wait to see more from this show.
Part 2 of Chilling Adventures of Sabrina is now streaming on Netflix, with the series already having been renewed for 16 more episodes that will make up Parts 3 and 4. Stay tuned to Dead Entertainment for all the latest news and updates on the show.