Dying Light Developer Wants to Continue Supporting First Game Ahead of Sequel
Fans of the original can expect updates and other fun events to continue.
By Chris Morse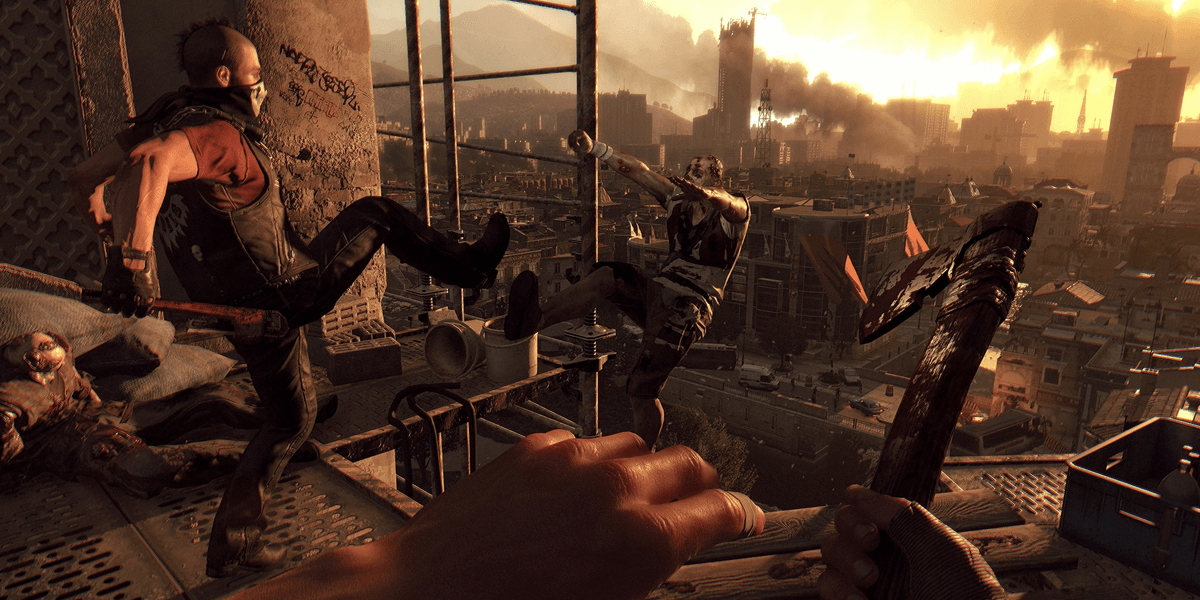 We still have a bit of a wait for the highly anticipated Dying Light 2, but that doesn't mean fans of the first game should tune out until the sequel drops. Techland's very own lead deisgner, Tymon Smektała, recently had a chat with GamesIndustry.biz and discussed the evolution of the studio's titles, as well as its plans for the original Dying Light now that the new game is on the way.
For starters, the company's titles have come a long way and the excitement for what was shown off during E3 spoke tremendous volumes about this fact.
"We did some marketing presentations for our partners where we showed the evolution from Dead Island to Dying Light and Dying Light to Dying Light 2," commented Smektała. "So there is this continuity. But I think each game does something different, and each game is its own beast. Dead Island was basically a first-person hack-and-slash with zombies. Dying Light was more of an action game, but we didn't have the capacity to build a game with a narrative or a scale as big as this new one. But the success of Dying Light, how it was received, gave us confidence that we know what we are doing, that we should stop questioning ourselves. That is how Dying Light 2 came about."
Regarding the success and continued support of the first title, Techland chalks it up to word-of-mouth. The game kept selling and the team was happy to keep delivering new updates. In fact, last year brought ten content updates, all while development was in progress on the sequel
"It is mostly down to word-of-mouth, and we have a vocal community that really tries to tell everyone in the world that they love this game and that you should love it as well," said Smektała. "I am not sure how this year stacks up. We did the '10-in-12' campaign last year, which was 10 DLCs that we released over the span of 12 months. So I'm not sure about this year, because it's time to focus on Dying Light 2. But we had a meeting right before E3 where we said we still wanted to add things to the first one. And there's now a small team which is working on additional stuff that will happen in Dying Light."
That small team is free to experiment as well, which will prove invaluable for Dying Light 2. "We supported the game for two reasons," he explained. "The first is that we believe in our community, and we really believe they will be the most essential part for us getting the word out about Dying Light 2."
"The other thing is that supporting a game like Dying Light for such a long time allows us to be slightly more crazy, and slightly more creative with some things, and also test some ideas and gameplay elements that we're not sure about. If we had an idea we're unsure about for Dying Light 2, we could mimic that idea to some extent in support of the first game and see how it works. We can see what people find attractive and what's unattractive to them."
This pretty much sounds like a win-win for fans of the first game who are looking forward to the next. The interview contained plenty more interesting discussion, but we won't reiterate all of it here. Feel free to head on over to GamesIndustry.biz and hear more about the franchise from Smektała.
Dying Light 2 is expected to release Spring 2020 for the PlayStation 4, Xbox One, and PC. Stay tuned to Dead Entertainment for all the latest news on Dying Light and its upcoming sequel.