NECA's Day 2 and 3 Comic-Con Reveals Unleash Pinhead, Annabelle, Horror Madballs, Alien, and More
As always, the premium horror toy maker unveiled a ton of new items at this year's convention.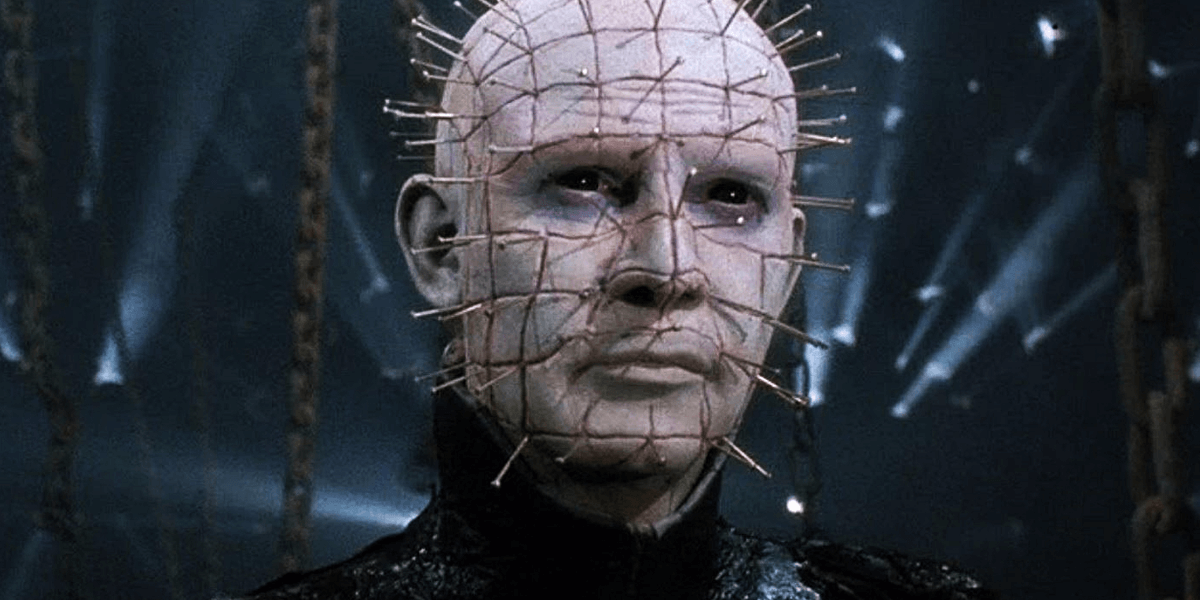 The second and third days of San Diego Comic-Con have come and gone for NECA and, with it, more reveals of upcoming horror collectibles for us to get our hands on. One of the most requested figures we've wanted was finally announced, as well as a few surprises totally out of left field. Read on to see everything that was confirmed.
Ultimate Pinhead from Hellraiser
The first announcement is that Hellraiser's Pinhead finally will be getting an ultimate figure made of him! He looks amazing, from the nails in his head down to the details in his leather robes and torture tools, while the inclusion of the Lament configuration is greatly appreciated. Many of us have been waiting a long time to get our hands on this one. Ultimate Pinhead will retail for $32.99 and is set to ship in October of 2019.

[blockquote-0]
Ultimate Annabelle from The Conjuring Universe (Annabelle Comes Home)
The Conjuring's possessed doll Annabelle is also receiving the ultimate figure treatment, joining the ranks of The Crooked Man. Ultimate Annabelle is based on her appearance in her third solo effort, Annabelle Comes Home, and features her museum doll case from the film with the warning, "positively do not open." This figure costs $34.99 with an expected release date of December 2019.

[blockquote-1]
Madballs - Horrorballs Series 2
NECA, in conjunction with Kidrobot, is expanding its line of collectible foam Madballs based on horror properties. The Series 2 Horrorballs will add Chucky from Child's Play, Pennywise from It, and Pinhead from Hellraiser into the mix. The original line-up from 2017 featured Madballs of A Nightmare on Elm Street's Freddy Krueger, Friday the 13th's Jason Voorhees, Texas Chainsaw Massacre's Leatherface, a Predator, and a Xenomorph and Facehugger from the Alien franchise. Each Horrorball retails for $11.99 and you can expect wave 2 to start shipping in November 2019.

[blockquote-2]
Stormtroopers of Death - Sgt. D 8" Clothed Figure
The final figure announced by NECA from their day two line-up is an 8" Mego-style figure of Sgt. D from prominent thrash metal band Stormtroopers of Death. Sgt D was featured on the cover of their debut album, Speak English or Die, and had a song specifically referencing him called "Sargent D and the S.O.D." Sgt. D will set you back $39.99 and should come marching home in December 2019.

[blockquote-3]
Alien Ultimate 40th Anniversary Big Chap
As the original Alien turns 40 this year, NECA is celebrating the seminal 1979 sci-fi horror film with its Ultimate Big Chap action figure. Of note, this figure includes an additional Chestburster, Facehugger, and the original egg – the first time this accessory has been made available for purchase by NECA. The 9" Ultimate Big Chap will retail for $34.99 and is set for release in October 2019.

[blockquote-4]
Alien 40th Anniversary ¼ Scale Big Chap
NECA is also creating an updated 1/4 scale version of the Big Chap. He lacks the accessories of his 9" Ultimate counterpart, but makes up for that with the incredible size (standing at over 22" tall) and detail, including a hinged jaw to showcase the inner mouth and a completely bendable tail. The 1/4 Big Chap will also feature special packaging in a throwback to the original 1979 Kenner Alien figure. The item will retail for $124.99 with an expected release date in November 2019.

[blockquote-5]
Alien 3 Ultimate Dog Alien
Last up for the day, we have an updated Ultimate Dog Alien action figure from 1992's Alien 3. This figure features much better articulation than the previous release as well as an extra Queen Burster and Chestburster. The Ultimate Dog Alien figure will cost you $34.99 and is also set for release in October.

[blockquote-6]

There you have your second and third days of NECA's San Diego Comic-Con reveals. The convention continues on until Monday, so hopefully we will see more horror release announcements in the coming days. Now, we pass off the question to you: will you be adding any of these figures to your growing collection? What other products do you want to see from NECA moving forward?