Jada Toys Show Off More Die-Cast Cars Based on Stephen King's It, Ghostbusters at San Diego Comic-Con
You may recall the company previously announced a die-cast collectible car based on A Nightmare on Elm Street.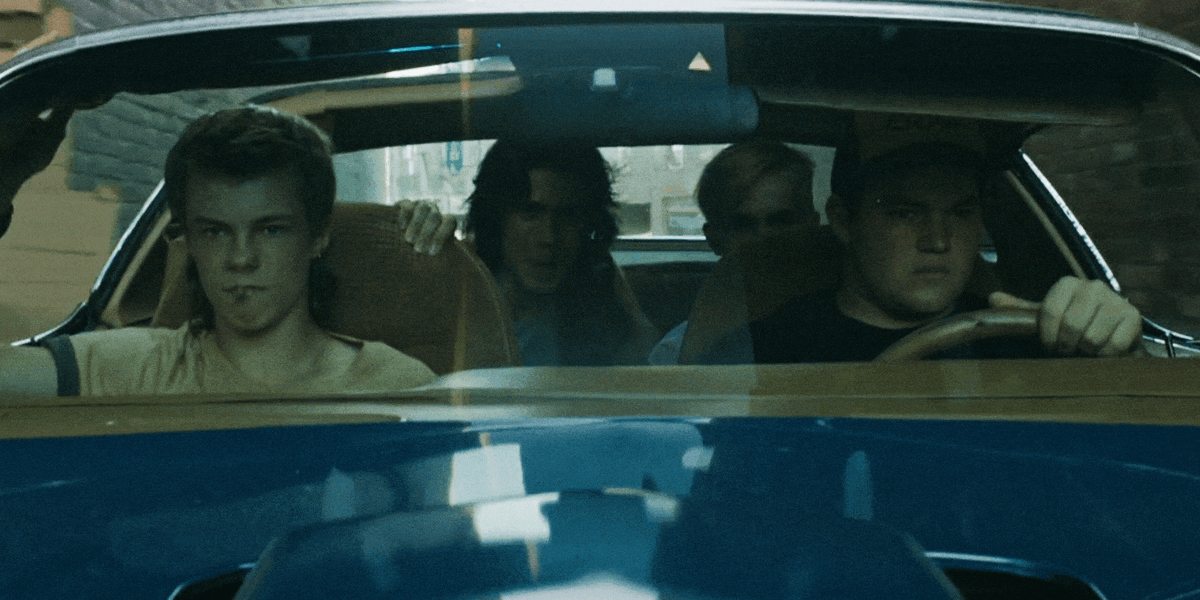 A while back, we reported on a really cool die-cast collectible of the "Freddymobile" Cadillac from A Nightmare on Elm Street being released by Jada Toys. Thanks to the folks over at Toyark, who snapped images of the display at Jada's San Diego Comic-Con booth, we know that horror fans have a couple more vehicles that they will be able to get their hands on in the near future.
Ghostbusters - Ecto-1
A couple of Ghostbusters Ecto-1 toys were spotted in Jada's SDCC display, both a regular die-cast car and what appears to be a remote controlled monster truck version of the classic ambulance-turned ghost-hunting machine. Both are enticing in their own right, although the inner kid in me kind of wants to mess around with the monster truck more.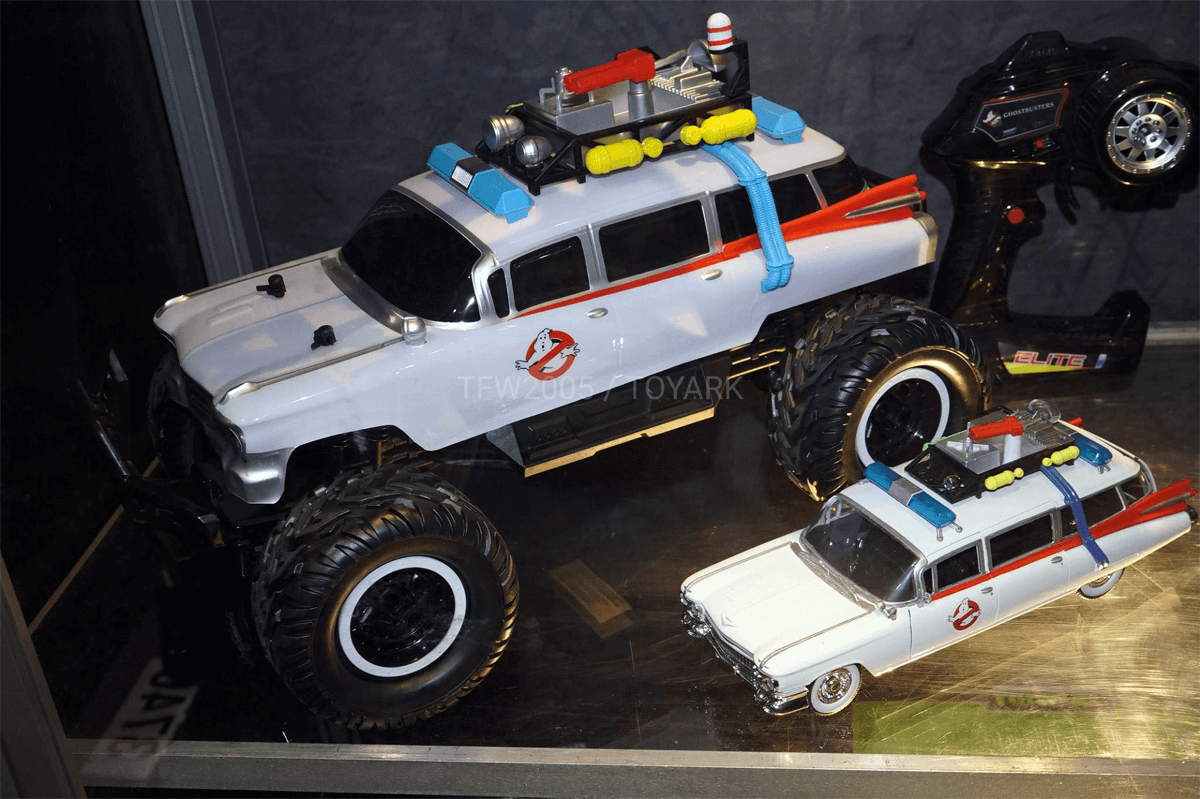 Hollywood Rides - Pennywise & Henry Bowers' Pontiac Firebird
It appears Jada Toys will also be releasing a die-cast collectible based on 2017's It. A Pennywise was spotted alongside murderous teen Henry Bower's Pontiac Firebird in what appeared to be finalized packaging, meaning this release could be on the horizon. However, there is no official listing for this item on Jada's website at this time.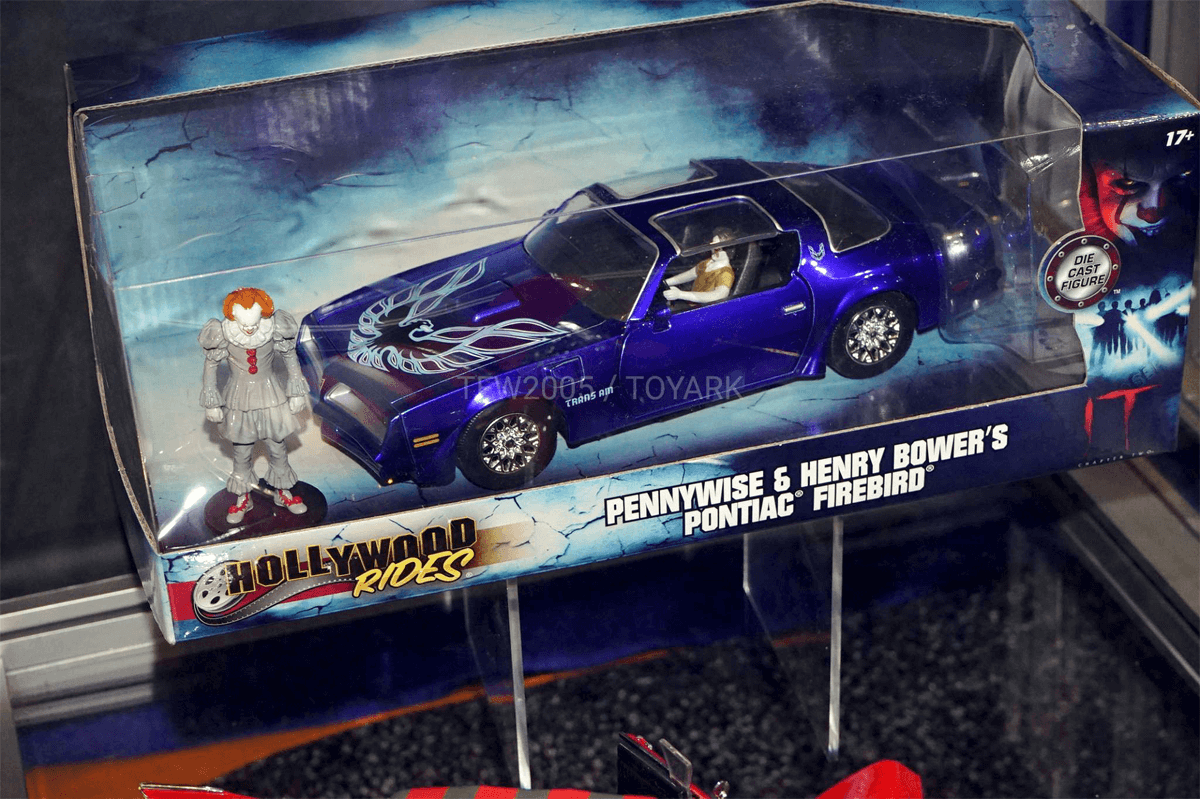 Hollywood Rides - Freddy Krueger & 1958 Cadillac Series 62
Lastly, we spotted the aforementioned "Freddymobile" on display. One detail I noticed that I previously missed is that there appears to be a figure of Nancy sitting in the passenger seat. I hadn't noticed this originally, but upon consulting the official website listing, sure enough, there she is sitting in the passenger seat. This particular collectible just got that much cooler.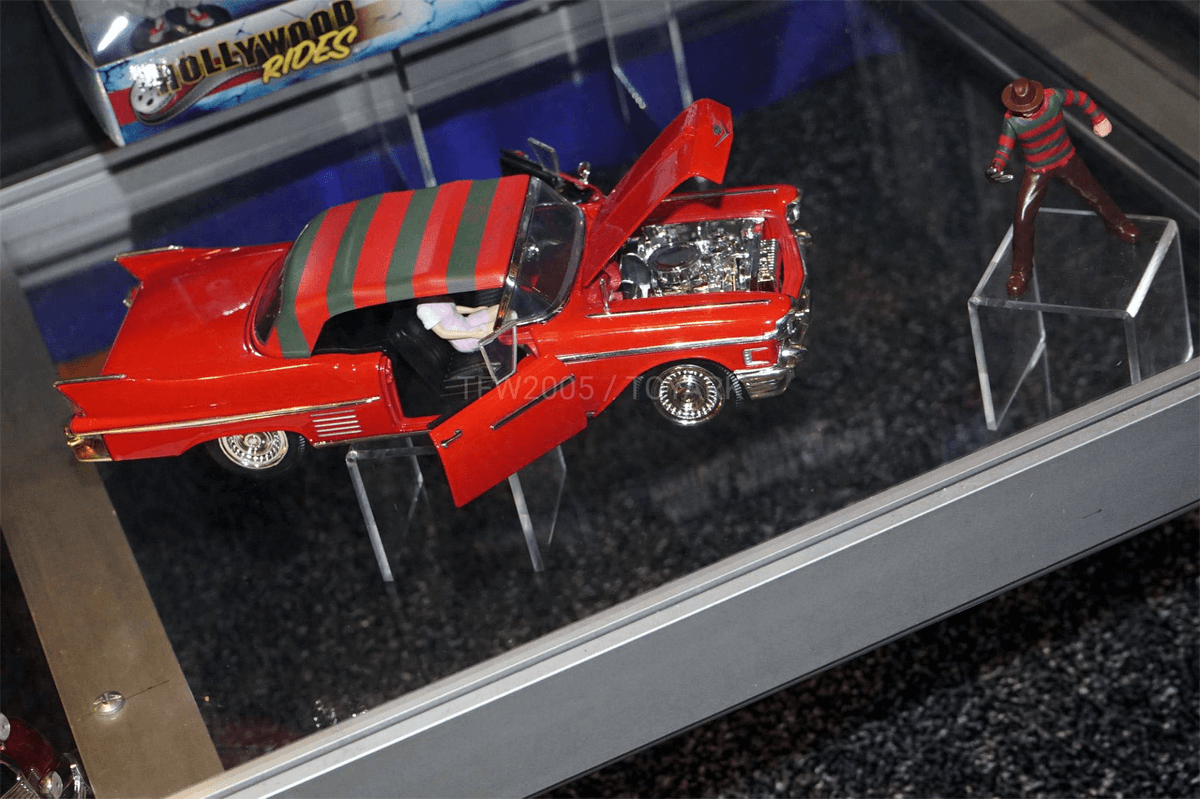 Will you be adding any of these horrific vehicles to your collection? Keep checking back at Dead Entertainment for all your horror collectible news.

[relatedArticle-0]