Paul Rudd Joining New Ghostbusters Sequel
The Ant-Man and Avengers: Endgame star has landed a role in Jason Reitman's upcoming film.
By Chris Morse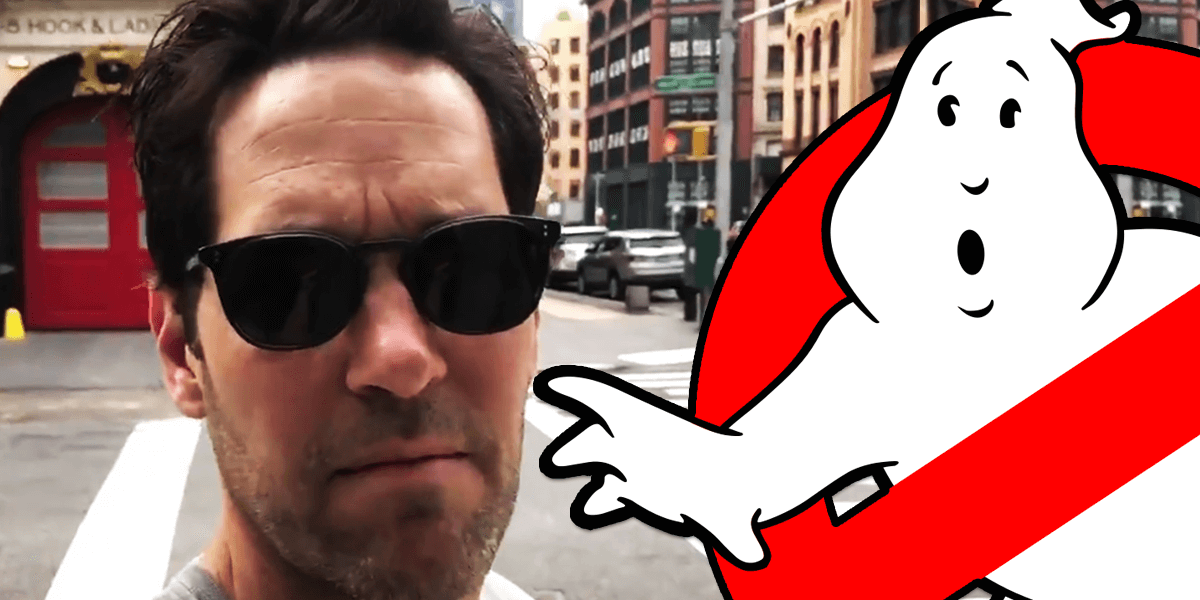 With all the talk about which characters from the original Ghostbusters are coming back for the new sequel, it's easy to forget that there are plenty of new roles to be filled as well. According to Variety, one such role is going to Ant-Man himself, Paul Rudd. Reports indicate that he is in final negotiations to join the production, which begins filming later this summer and will be released in July 2020.

The actor will play the role of a teacher in this film, likely heading a class for the characters of previously-announced stars Finn Wolfhard and Mckenna Grace. It remains to be seen how big of a role Rudd will play, but for a franchise with such deep comedy roots, he should feel right at home with the new and returning characters alike. Check out his not-so-formal introduction below!

[blockquote-0][scripttag-0]

The confirmed cast of the new Ghostbusters film so far includes Finn Wolfhard (Stranger Things, Stephen King's It), Mckenna Grace (The Haunting of Hill House, Annabelle Comes Home, Captain Marvel), and Carrie Coon (The Leftovers, Fargo, Gone Girl). The trio make up the core family unit of the story, which is said to follow a single mother and her children with some kind of mysterious ties to the Ghostbusters of old. Exactly how they will come into play remains a mystery.

Early reports revealed that Sigourney Weaver will be returning to reprise her role of Dana Barrett, with a follow-up confirmation indicating that more of the original stars would also be back, including Bill Murray, Dan Aykroyd, and Ernie Hudson. Annie Potts has even indicated that she is expecting to make a return of her own. The film also recently added Paul Rudd (Ant-Man, Avengers: Endgame).

It stands to reason that Grace and Wolfhard's characters might make up one half of the next generation of paranormal investigators, however they might stumble their way into the ghostbusting business. The main characters are said to be four teens: two boys and two girls. Considering this film will be a direct sequel to the original Ghostbusters, we will likely see a passing of the torch a way that directly connects to the story and characters we still love to this day.

The new Ghostbusters sequel is written by Gil Kenan and Jason Reitman, with the latter also directing, and will hit theaters next summer on July 10th, 2020. Stay tuned to Dead Entertainment for all the latest news and updates on this film.