Joe Hill Returning to Favorite Medium with New Line of DC Horror Comics
The writer formally introduces Hill House Comics and its initial selection of five limited series.
By Chris Morse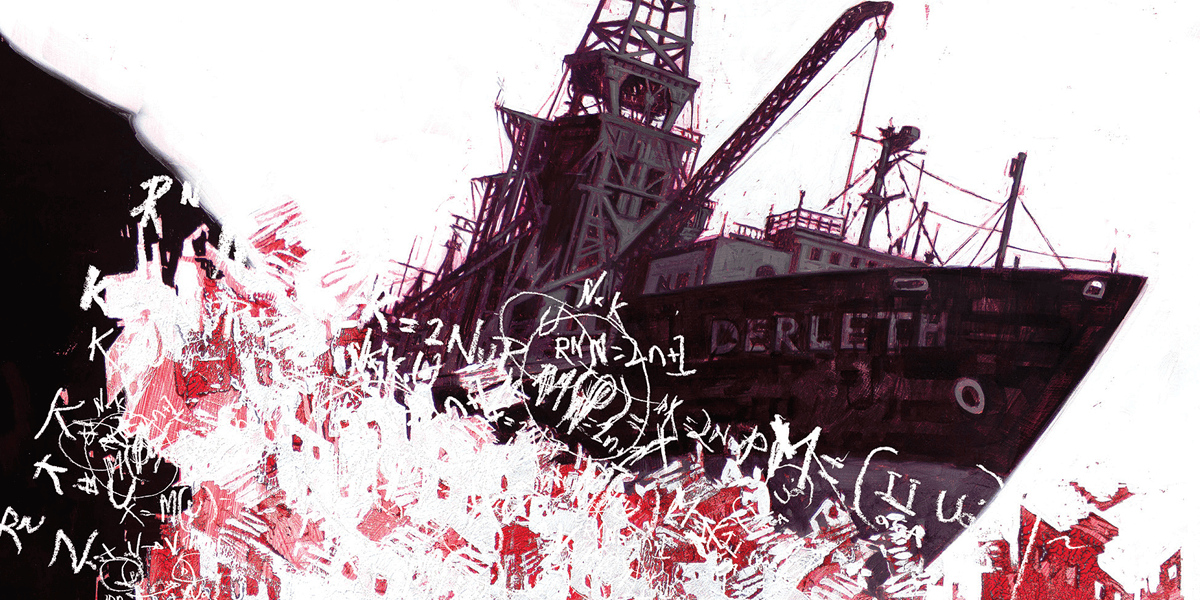 Writer Joe Hill, son of legendary horror author Stephen King, is partnering with DC to make a return to his favorite medium: comic books. EW has revealed that the author is writing and overseeing a line of horror comics under a new banner, Hill House Comics. This comes a week or so after the company pulled the plug on its Vertigo imprint, which was responsible for such darker franchises as Swamp Thing, opting to instead consolidate many of its lines under the main DC banner.

Hill House Comics is set to fill this horror genre void and will initially consist of five limited series, some of which will be written by Hill (though the author is overseeing all of them). This isn't the writer's first foray into comics either, as his series, Locke & Key, took off in a big way and has recently received a series order for 10 episodes on Netflix. "I've always been a comic book writer first," he said.

"When I started writing comics, I felt almost instantly that I had discovered my element. It was the version of writing I liked best. I felt, when I worked in comics, that my strengths were amplified, and the stuff I struggled with as a writer almost completely vanished. Working on Locke & Key was one of the most satisfying creative experiences of my life. But it's tremendously exciting to get back into it: scripting again, working with artists, working with other writers. Working in comics is the closest you can get as a storyteller to feeling like what it must be like to be in the Rolling Stones."

The new line will kick off with the first issue of Basketful of Heads on October 30th, with the other series launching in the months that follow. Have a look below for the list of titles along with their respective details and cover artwork.

[blockquote-0]

Considering these new projects and the ongoing television adaptation of NOS4A2, Hill is quickly becoming a horror mainstay of his own and this new line of horror comics only serves to drive that point home. It's hard not to be excited about what new stories the writer has to share with us in this medium and we won't have to wait too long to find out.

As previously mentioned, DC's Hill House Comics will launch on October 30th with the first issue of Basketful of Heads, followed by the respective debuts of each of the banner's other series in subsequent months. Be sure to follow Dead Entertainment for all the latest.