Get Slimy and Spectral with These SDCC Exclusive Ghostbusters Figures
Diamond Select Toys and Gentle Giant are teaming up to bring fans these stunning new collectibles.
By Jay Gervais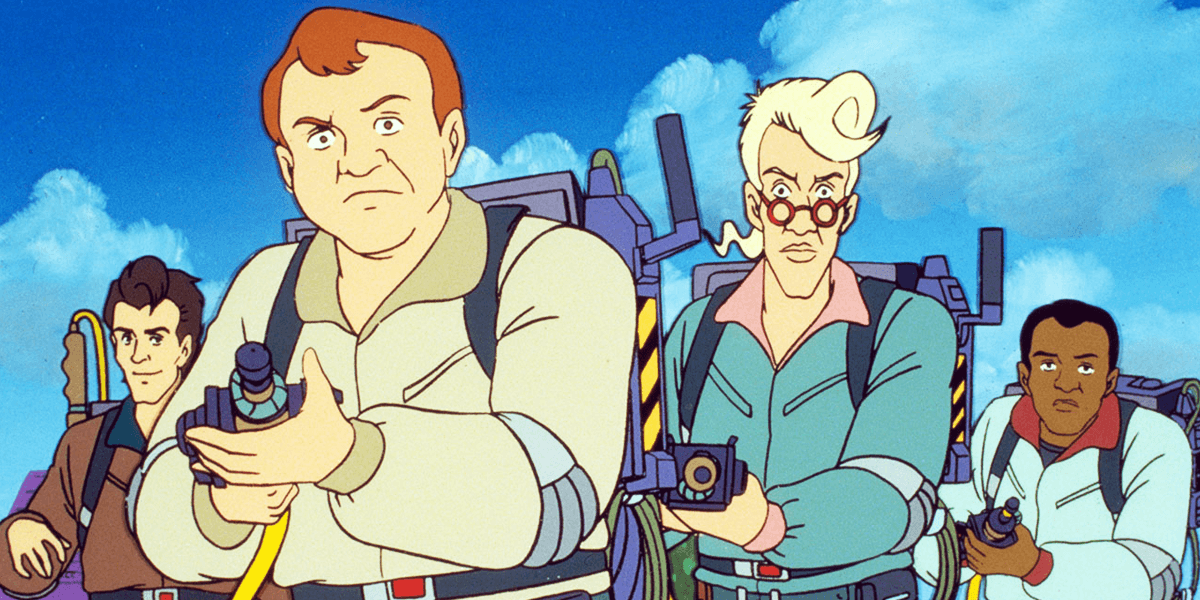 If you're among the lucky individuals headed to the San Diego Comic-Con (SDCC) next month, you'll want to make sure you plan a stop at Booth #2607. Diamond Select Toys and Gentle Giant will be there selling various interesting collectibles that might make you want to empty your pockets and show them the money. Of interest to us are a couple Ghostbusters sets, representing the first film in the series along with The Real Ghostbusters television series, as revealed by the unofficial SDCC blog.
First up, let's have a look at The Real Ghostbusters figure box set up for grabs. This item is priced at $120 and features the four main Ghostbusters made to look like specters. Each stand at 7" tall and also included is the series' iconic Stay Puft Marshmallow Man, along with a demonic Terror Dog. Check out the complete package below.
The Real Ghostbusters Action Figures Spectral GB Box Set – $120

The classic tan costumes return with a surprise twist in this new Ghostbusters action figures box set! Composed of ectoplasmic energy, the Spectral Ghostbusters step off the screen and into your hands, their first time in the 7" Select scale! The creepy quartet are joined by an exclusive angry Mr. Stay Puft and an exclusive Spectral Terror Dog. Designed by Yuri Tming, sculpted by Gentle Giant Studios.
In addition, you can own the four Ghostbusters as they appeared in the 1984 film all slimed up. Each figure will have 16 points of articulation, interchangeable hands, removable walkie-talkies, and a few other fine details to add to the appreciation. This item was recently revealed, but you can have another look at it below. This 4-pack box set will cost you $80.
Ghostbusters Movie Slimed Action Figures Box Set – $80

To celebrate the 35th anniversary of the classic horror-comedy Ghostbusters, Diamond Select Toys has created the ultimate movie collectible – the slimed action figure 4-pack! Featuring Peter, Ray, Egon and Winston in their slimed appearances, each action figure features approximately 16 points of articulation, as well as interchangeable hands, removable walkie-talkies and more. Packaged in a full-color window box with a fifth panel, this set is limited to only 1984 pieces! Designed by Yuri Tming, sculpted by Gentle Giant Studios.
The San Diego Comic-Con takes place from July 18 to the 21st with a panel scheduled for Diamond Select Toys and Gentle Giant on Saturday, July 20, at 12:00 PM pacific time. Stay tuned to Dead Entertainment for all the latest news regarding the Ghostbusters franchise and so much more!