Kane Hodder, Felissa Rose, and Tiffany Shepis to Host New Fangoria Podcast
Casualty Fridays promises to deliver stories never heard before from three horror icons.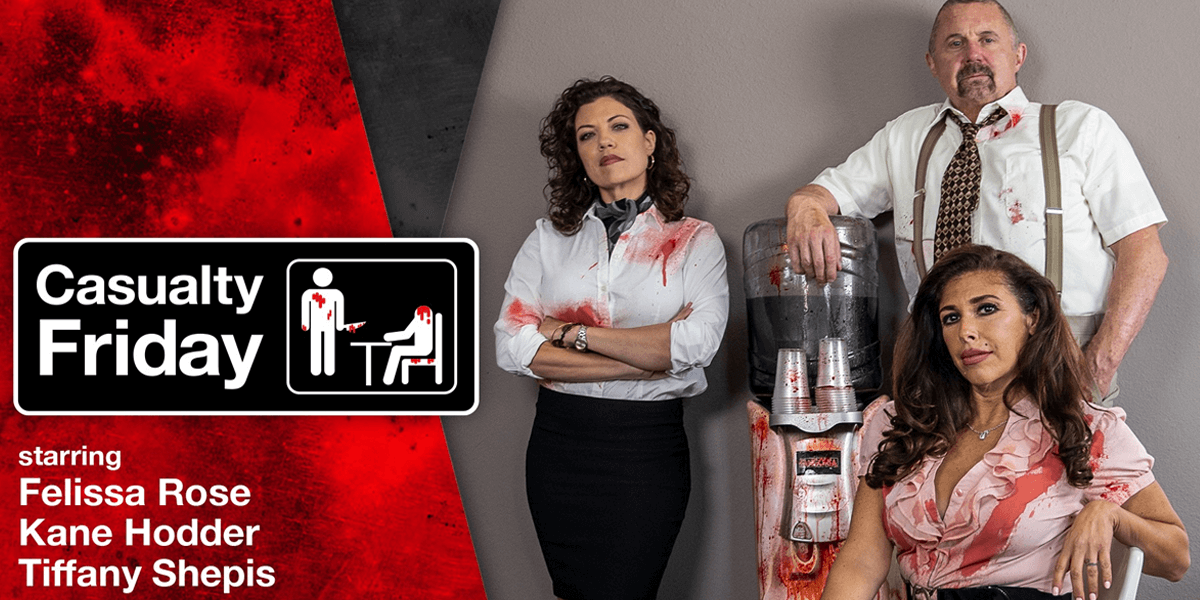 What happens when you take three of the most notable horror icons in the genre and lock them in a room together for 48 hours? According to Fangoria, you get a front-row seat to stories that have not been told before by these fan favorites, stretched over eight episodes.
With decades of experience and hundreds of films between them, it's safe to say that there will be lots of laughs, career-changing stories, and possibly even tears. Weekly episodes will see the stars dishing the dirt on their careers, personal moments, and all things horror.
Kane Hodder, who kickstarted his career as a stuntman, became famous when he donned the hockey mask for Jason Voorhees in four consecutive Friday the 13th films. Since 2006, he has also proudly assumed the titular role of menacing swamp slasher, Victor Crowley, in four of Adam Green's Hatchet films. A convention regular and autograph seekers' favorite, Kane is known for his stories and practical jokes on peers and unsuspecting fans. Putting him in a room with Tiffany and Felissa, one can assume will result in hilarious moments.
Felissa Rose, who provided one of horror's most twisted endings as Angela in 1983's Sleepaway Camp brings years of experience and an all-around fun personality to the podcast. With over 100 credits to her name, it is safe to assume that she will have countless stories and memories to share with listeners. For those who have had the pleasure of meeting Felissa at a convention, all agree that she has a sparkling personality and always one to greet visitors to her table with a hug and big smile.
Tiffany Shepis has made her name as being one of the badass women in horror. Since her first acting role at the age of 16, she has accumulated over 139 acting roles, solidifying her as a true Scream Queen. Staying true to her love of horror, she consistently has a handful of projects on the go at any given time. Starring alongside fellow podcasters Kane and Felissa, Tiffany gave a grueling performance in 2017's Victor Crowley.
The podcast will debut on Friday, June 28th. The eight episodes will be available on Apple Podcast, Spotify, Stitcher, or any other platforms you can listen to podcasts on. You can have a listen to the six minute trailer for the show on Apple Podcasts.
Horror fans won't want to miss this opportunity to spend their Fridays with this trio. Producing the series is Matt Manjourides and Justin Martell from The Last Drive-In with Joe Bob Briggs fame.