Trailer: Be the Ghosts or the Hunters in Midnight Ghost Hunt
It's Ghostbusters meet Garry's Mod's Prop Hunt mode in the debut trailer for this title from Vaulted Sky Games.
Indie developer Vaulted Sky Games showcased its first-ever game during this year's E3 PC Gaming Show, Midnight Ghost Hunt. Heavily inspired by the popular Prop Hunt game mode from Garry's Mod, this title is a 4v4 hide-and-seek experience of ghost hunters versus spirits.
The trailer for the game showcases ghosts hiding in inanimate objects, such as a lamp and a chair, while the hunters attempt to use their technology to locate and destroy them. Moving from object to object will be imperative, as staying in one prop for too long will mean certain "re-death."
However, once the clock strikes midnight, four minutes into the match, the ghosts get their revenge and the ghost hunters become the prey. One ghost in the trailer even takes control of a suit of armor, floating sword-first towards the hazmat-wearing hunters. Will they be able to survive until an escape can be made? Further details on this interesting game concept can be found below.
MIDNIGHT GHOST HUNT is a multiplayer hide-and-seek game!

Play as either Ghosts or Ghost Hunters.
Ghosts can possess hide inside inconspicuous furniture and hurl themselves at invading Hunters.
Hunters must find and destroy all of the Ghosts before the clock strikes midnight.
At midnight, all dead Ghosts return as vengeful spirits!
The tables turn, the Hunters become the Hunted! They must try to survive the Ghost onslaught until they can escape.
However, midnight can be prevented if every Ghost is destroyed in the first 4 minutes of the match!
Alpha testing will begin later this summer.

Features

Play online with your friends as either a Ghost or as a Ghost Hunter
Ghosts may possess furniture and other objects to remain hidden in plain sight
Hunters are equipped with various gadgets that will help them track down the Ghosts
Both Ghosts and Ghost Hunters players may customize their "loadout" to specialize for a specific strategy
For example, "Poltergeist" Ghosts can remotely hurl objects to confuse, distract, and maim Hunters
Earn various cosmetic unlocks for both Ghosts and Ghost Hunters through winning matches
Skins, emotes, sprays, taunt sound effects can be unlocked and equipped
Released game will have several maps with varying themes and strategies
Additional maps are planned post-launch
Midnight Ghost Hunt will be released on PC, with other platforms to be announced, and will have an Alpha test later this summer. An actual retail release date is not known at this time. Interested players can sign up for the Alpha test of the game here.
Between this game and the recently-announced remaster of the 2009 Ghostbusters video game, it looks like players will have plenty of options available to satisfy their cooperative ghostbustin' needs this year and beyond.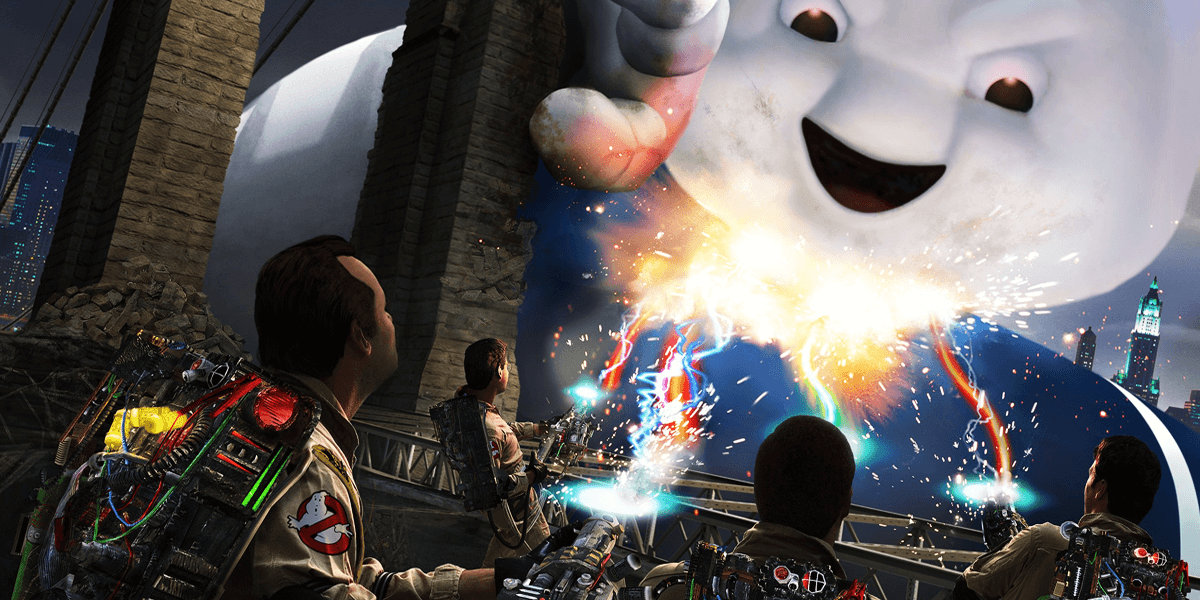 Multiplayer for Ghostbusters: The Video Game Remastered Being Rebuilt from the Ground Up
This unfortunately means the re-release won't ship with the feature, but rather the revamped experience will arrive in a later update.
Read More