The 3 from Hell Soundtrack is Coming to Vinyl, Listen to 3 Preview Tracks Here
Waxwork Records is also bringing to vinyl the music from House of 1000 Corpses and The Devil's Rejects.
By Chris Morse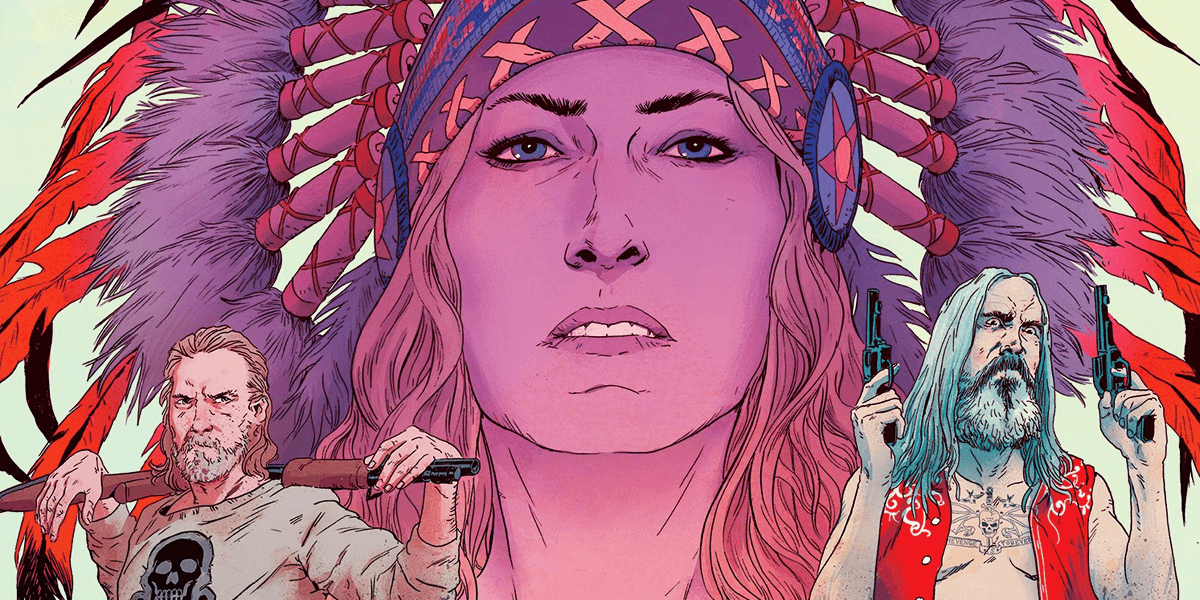 With the arrival of the first teaser trailer for Rob Zombie's 3 from Hell, it's only fitting that Waxwork Records takes the time to unveil some special releases to celebrate the occasion as well. With respect to the new film, the news is twofold. First, the company has released previews of three upcoming songs from the soundtrack, which is a perfect way to set the tone. Check out those below!

The second bit of news is particularly exciting. Not only will Waxwork Records be bringing the 3 from Hell soundtrack to vinyl, it will also be giving the same premium treatment to House of 1000 Corpses and The Devil's Rejects. These releases are loaded and feature some stunning artwork, so take a look at the complete release details below.

[blockquote-0]

These vinyls will set you back $40 each, which is honestly not bad at all considering the collectibles included and deluxe nature of these releases. If you want to check them out further, head on over to the product pages for House of 1000 Corpses, The Devil's Rejects, and 3 from Hell.

Rob Zombie's 3 from Hell is tentatively due to hit theaters sometime in September, and stars Bill Moseley (Repo! The Genetic Opera) as Otis Driftwood, Sheri Moon Zombie (2007's Halloween) as Baby Firefly, and Sid Haig (Kill Bill: Vol. 2) as Captain Spaulding.

The cast also includes Danny Trejo (Machete, From Dusk Till Dawn) as Rondo, Clint Howard (Apollo 13) as Mr. Baggy Britches, Daniel Roebuck (The Fugitive) as Morris Green, David Ury (Breaking Bad), Pancho Moler (American Horror Story), Sean Whalen (Twister), Kevin Jackson (Conspiracy Theory) as Gerard James, Austin Stoker (1976's Assault on Precinct 13), Dee Wallace (Critters, The Howling), Jeff Daniel Phillips (The Lords of Salem), Richard Brake as Winslow Foxworth Coltrane (Doom, Hannibal Rising), Bill Oberst Jr. as Tony Commando, Richard Riehle (Casino, Star Trek: Voyager), Dot-Marie Jones (The Boondock Saints), and Tom Papa (The Informant!).

Stay tuned to Dead Entertainment for all the latest news on Rob Zombie's next feature, 3 from Hell!