The Ghostbusters Are Joining Rocket League's Radical Summer
A special crossover event will bring players the Ecto-1 and plenty of '80s nostalgia in the process.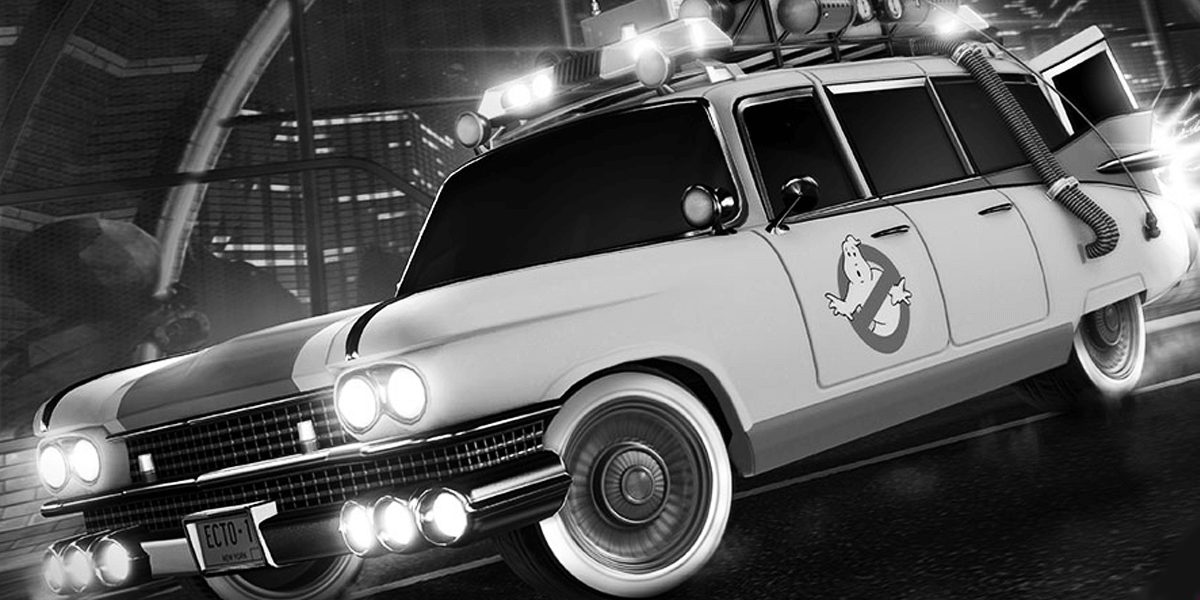 Rocket League developer Psyonix is launching a new special event on June 10th called Radical Summer, with the first portion of the festivities self-described as a "celebration of '80s movies." During this event, some iconic pop culture vehicles from that era will be made available, such as Knight Rider's K.I.T.T., with additional cosmetic items inspired by E.T. the Extra-Terrestrial, The Karate Kid, The Goonies, and even classic WWE wrestling legends like The Ultimate Warrior.

However, the most exciting inclusion to the game is the Ecto-1 from Ghostbusters, an old ambulance turned ghost hunting powerhouse. You can check out the iconic car in all its glory in the trailer below.

The Ghostbusters Ecto-1 Car Pack will only be available as a premium DLC and must be purchased with real currency as opposed to in-game credits. At the modest price point of $1.99, however, it is very affordable for Ghostbusters fans or players looking to spice up their game. The purchase of the Ecto-1 pack will also include a special Stay Puft Marshmallow Man goal explosion. Players will also be able to earn cassette tapes via regular gameplay that can be turned in for the cosmetic rewards such as new wheel designs or vehicle toppers.

In addition to the Ecto-1, a limited-time event called Ghost Hunt will be available until July 1st. Players will have to scour the field picking up proton stream power ups, which they must then use to get the ball into the net, much like how the Ghostbusters themselves capture their own ghosts.

[blockquote-0]

The Radical Summer event will run for nine weeks starting on June 10th until August 12th. The Ecto-1 car pack will release on the first day of the event. Is this DLC a must buy for you or is '80s nostalgia not enough to get you to open up your wallet?